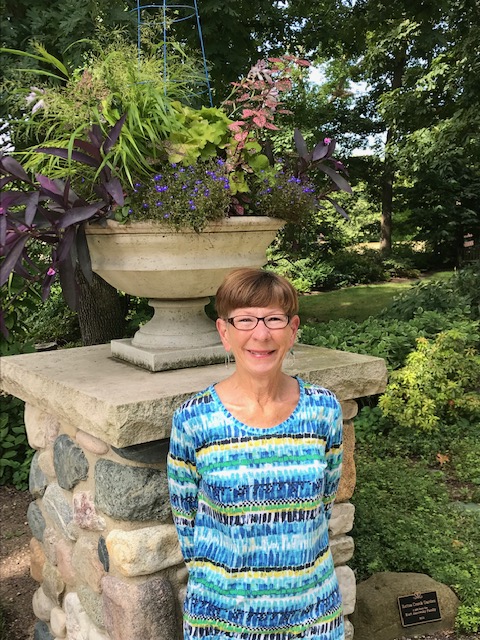 SEASIDERS
MESSAGE FROM THE PRESIDENT
I am humbled and honored to serve as your President for the upcoming year.  I will continue to follow our legacy of promoting friendship and service to our with the help of all our members both old and new.  We need everyone's support and participation in our events and projects from October 2019 to May 2020.
*First Thursday of each month-Luncheon Meeting begins at 11:15 followed by lunch at 12:00.  The Program Committee has planned interesting speakers and activities for the luncheons.  Community Center except October 2019 at the Islander.
* Thursdays following the Thursday Luncheon Meeting-Community Service Day.  Come and enjoy visiting with fellow members and working on crafts, recycling cards, ironing pillow cases for Ryans Cases for Smiles and participating in various outreach programs.  Bring your lunch and dessert is provided.  Usually a card game follows with lots of laugh. We have some new outreach programs planned for this year.  Town Hall, 9:30 am
*Third Tuesday Each Month-Social.  Make up a table for bridge, Mahjong, 500 or any game you desire.  Lunch is served.  Community Center, 12:00 pm.
*Home & Garden/Four Arts-Sign up for the many tours offered each month. In 2018-2019 we visited Waste Management and had a fantastic Catamaran tour to name a few.  Exciting & informative tours are planned for this year.
Special Events-The Annual Holiday Tea and Cookie Exchange, Holiday Market, Annual Bazaar and Tasters Lunch. Don't miss out on wonderful times with your fellow Seasiders.  The events are educational and fun and gives us a chance to help; our community. 
I became a member of the Seasiders over four years ago and so admire the spirit of friendship and service in this organization. I have met so many wonderful people from all over the United States and Canada. I love living in Palm Beach Shores, walking our beautiful parkway, seeing gorgeous inlet and ocean views, watching sunrises and sunsets, attending Town events and the friendliness of this little town. I look forward to an exciting year working with new and old members and hope we can add a few new activities to our mix.  Please feel free to reach out to me with any ideas or concerns.  If you are a resident of Palm Beach Shores, either part time or full time I hope you will consider joining the Seasiders and participate in any of our activities, projects and outreach programs.
Chris Mielke, President, Seasiders, Palm Beach Shores
2019-2020