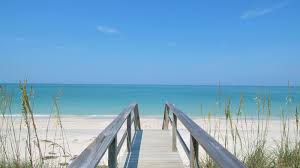 The Seasiders 
Organized in 1951, the Seasiders are a group of ladies who
decided "To promote the spirit of service and friendship
among its members. Meetings and activities are scheduled
from October to May. "Members" are Palm Beach Shores
residents who meet once a month for lunch, a business
meeting, and a program. We also have options of
participating in 4 "groups within the group" plus monthly
meetings of our Book Club.
Community Service meets 3 times a month to work on
projects and plan an annual bazaar which raises funds for
dispersal to various charities. (To date $164,708.15 has been
raised and given away!) Our Charity bazaar is held at
the Palm Beach Shores Community Center in
February always on the Valentines weekend..
Once a month the following groups have plans for us: The
Social Group plays bridge or other table games. The Home
Garden Group visits gardens, goes on home tours, and the
Four Arts Group arranges to see plays and other
performances .
In addition, we have a Cookie Swap Tea in December and a
Taster's Luncheon (our favorite recipes) in April.
On January 7, 2016 our luncheon was a BIG BIRTHDAY
PARTY..65 years old!! Our husbands served us champagne,
then wine with our lunch. The program included reminiscing
about the past, singing and dancing..while a continuous
group of pictures played on the wall! All our town dignitaries
were there..the room was decorated to a "fare thee
well"..with colorful balloons..and the happy faces of past,
present and future members!
If you are a resident of Palm Beach Shores You could be one of us!
Call Town Hall @ 844-3457 for
information on how to join the ladies Seasiders of PBS.
_________________
SEASIDERS are a 501C4 Organization