Community Service meets every Thursday morning at the Palm Beach Shores Town Hall, except for the first Thursday of each month which is our luncheon and monthly meeting.
Ladies come to socialize , knit projects, cut material for pillow cases for children cancer patients, iron the pillow cases and make greeting cards along with any other project that happens to be 'in the works'.
It is a wonderful time to get to know your fellow members, there is no talent required and you will certainly be welcome.
The Greeting cards are all handcrafted cards, done in various ways.
There is a talented lady who makes STITCHED cards which are beautiful.
Other ladies cut used cards and these cut items are reassembled into 'new' cards by an other group of clever gals. As we work and chat we form a very enjoyable bond and it is great fun.
The cards that are made are on sale at the Town Hall on Thursday mornings and at our monthly luncheons and range in price from
4 cards for $1.00 to $3.25 each, a FANTASTIC BARGIN !
The proceeds from the card sales go directly to the local charities that we support which vary each year. The Card Table at our Feb. Bazaar made over $585.00 from the 2 day sale. That's a lot of cutting and stitching !
Come to the Town Hall on a Community Service Thursday morning and purchase your greeting cards, YOU WILL BE AMAZED at the wonderful variety of cards !
The card selection changes all the time, these are a sample of the items that were for sale today. It is always first come first served with the wonderful selection.
EXCEPT for the stitched cards which are created by design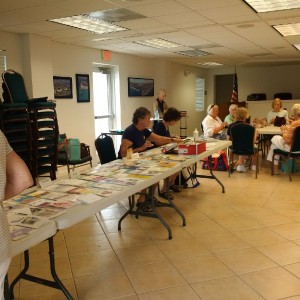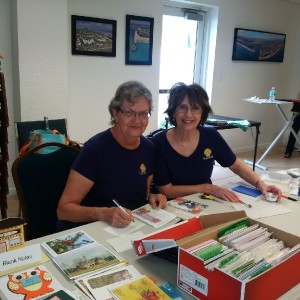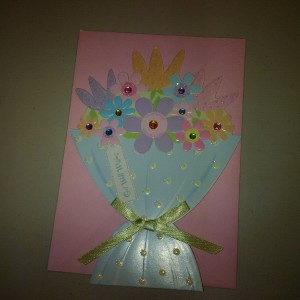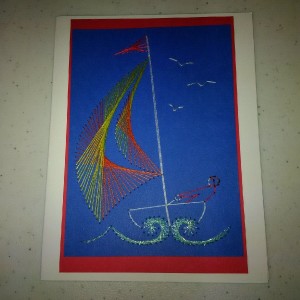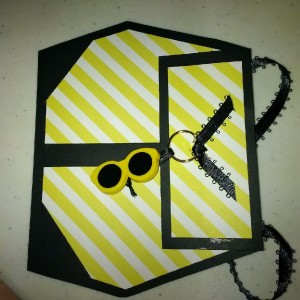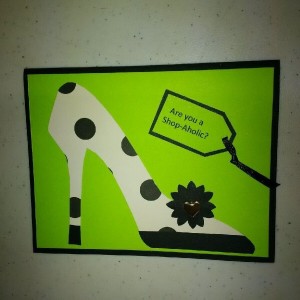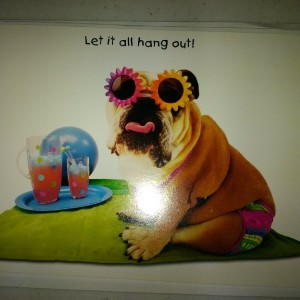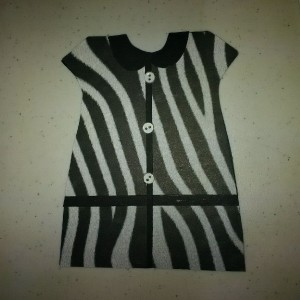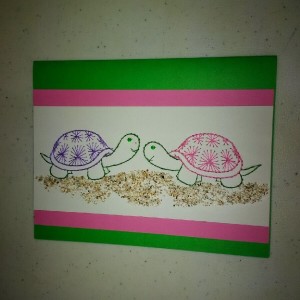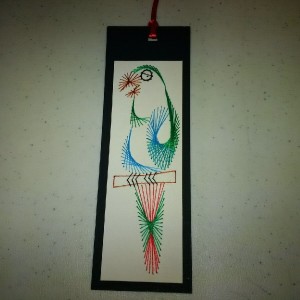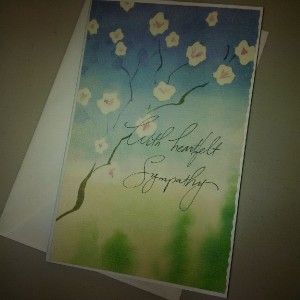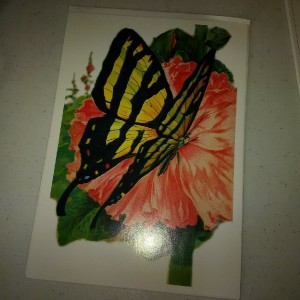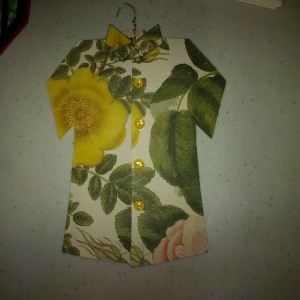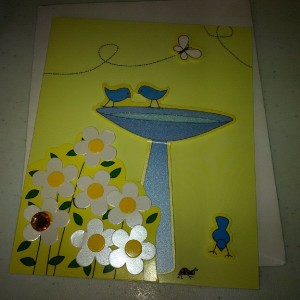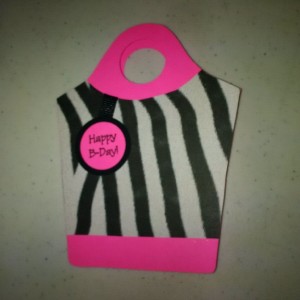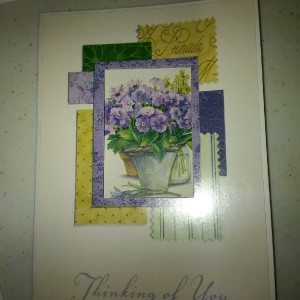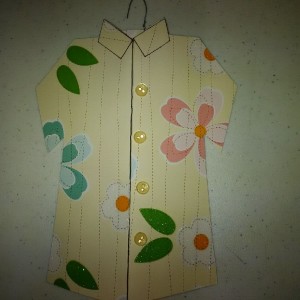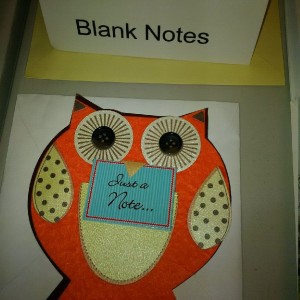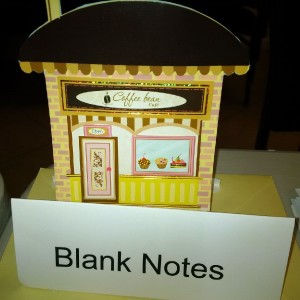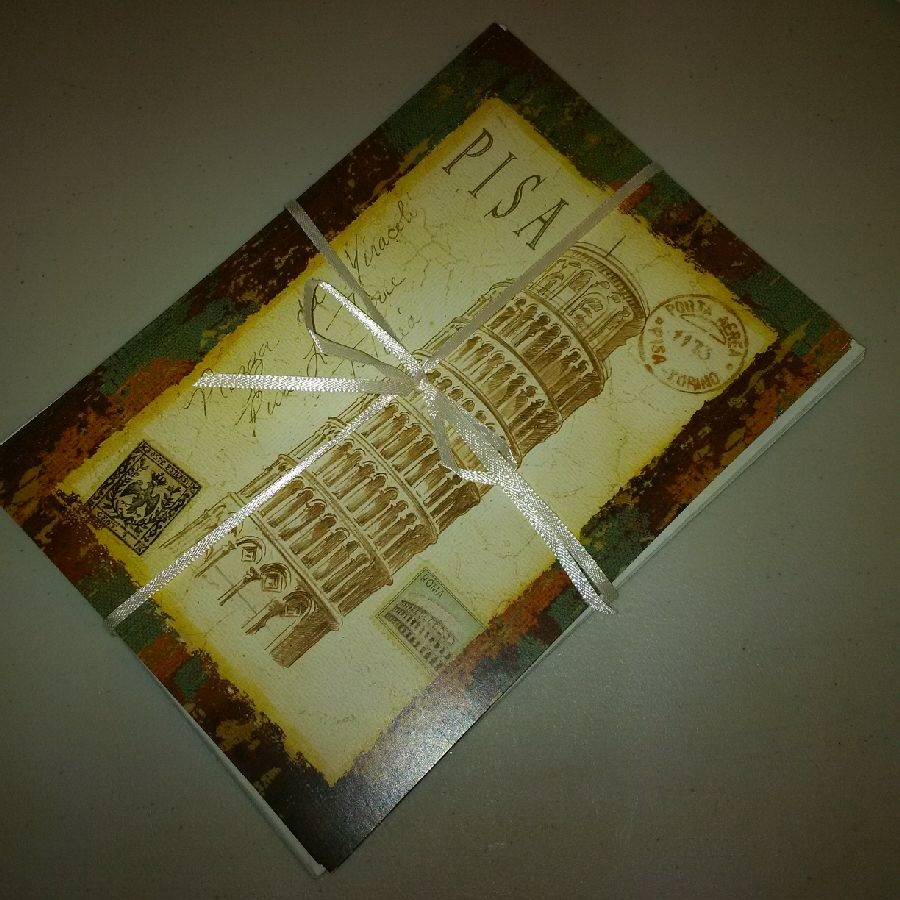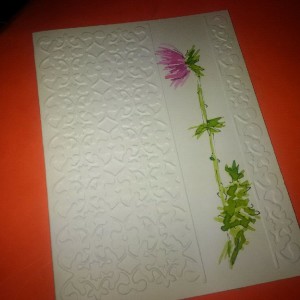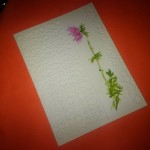 These Embossed cards are classic Designed Note Cards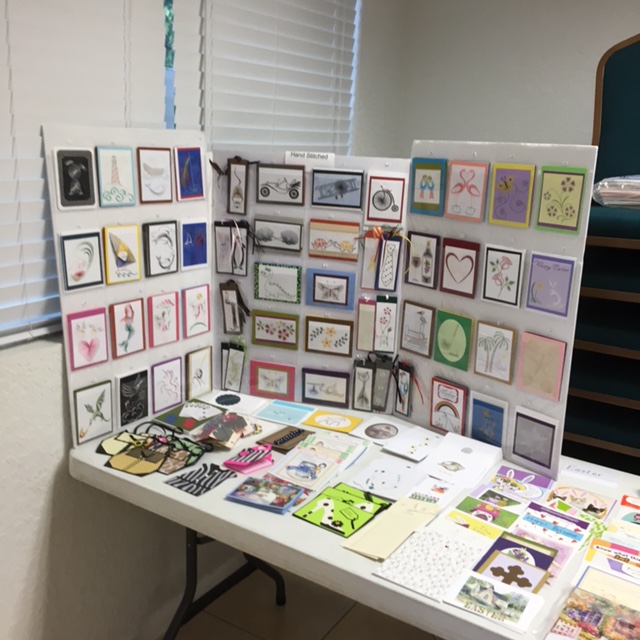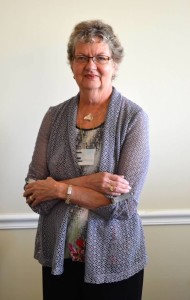 PLEASE SUPPORT OUR COMMUNITY SERVICE !