2021 Pizza Party, Feb 25th
Celebrating another very successful Bazaar with all our 
                                                   Volunteers.
                                  A great way to say thank you !
**************************************************
2020 Thank you Party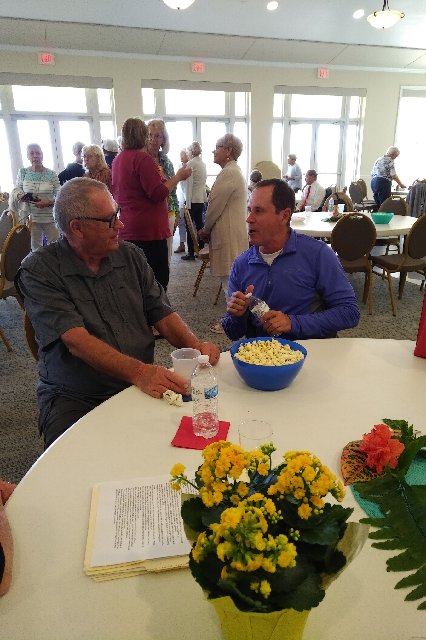 Our ' favorite  SeaSlug' Helpers discussing the great Bazaar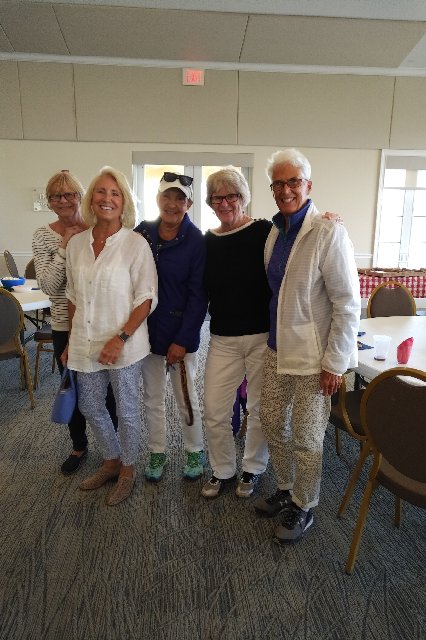 Friendship makes great helpers !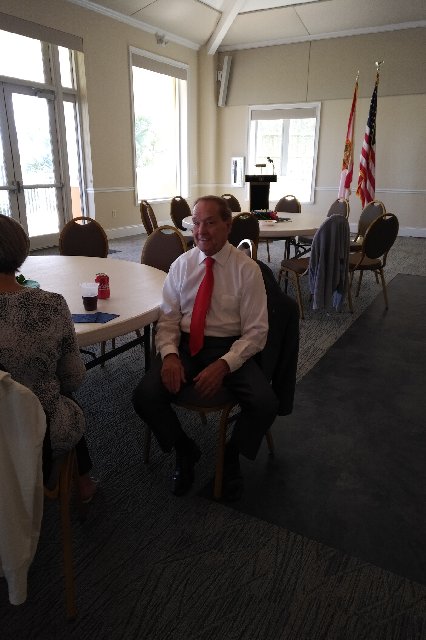 Tom Mills donated to the Bazaar from the proceeds of his book                                        "Greatest little Town in Florida"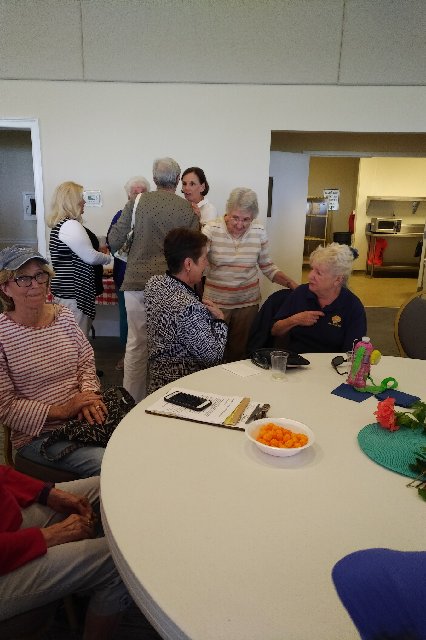 Me ? no Me !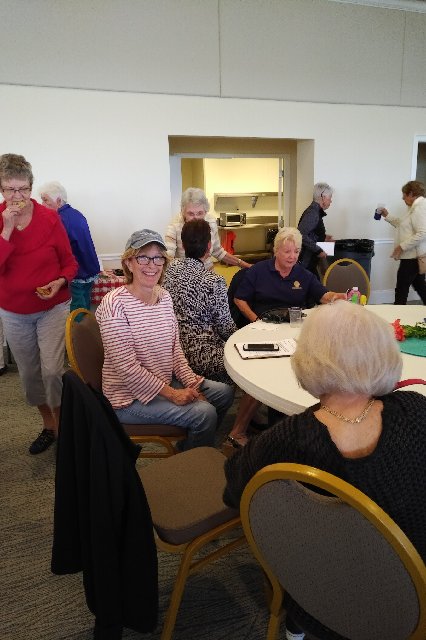 They are entertaining!

                     

                         Friends chatting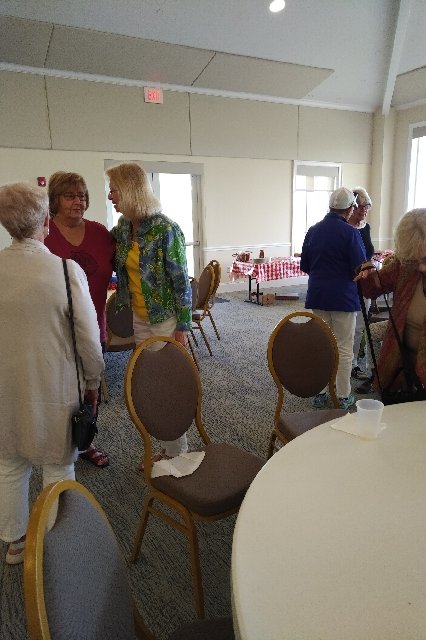 Who's going to work in the kitchen next year ?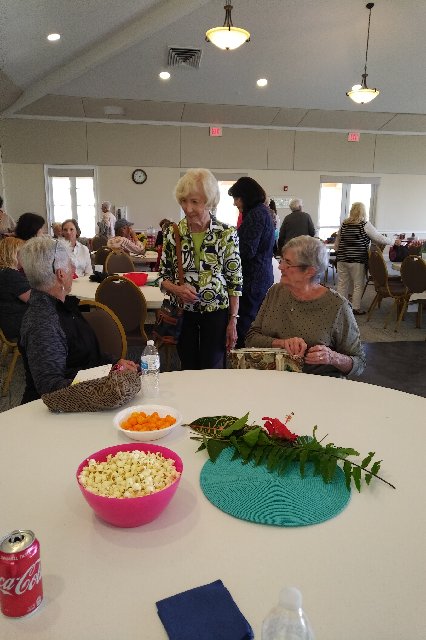 This was another great Pizza thank you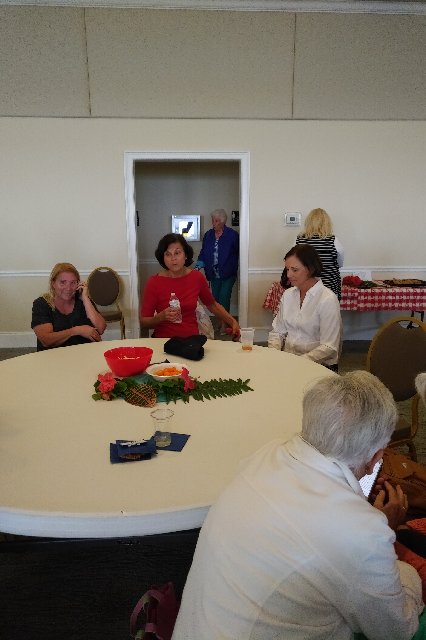 Well ladies " we should discuss next year "
          Another great windup with Seasider friends . We made friends and got to know each other a little better, a great way to give back to our community.
**************************************************************************
2019 Pizza Party  Feb 28
                                                           This is after our fantastic Bazaar !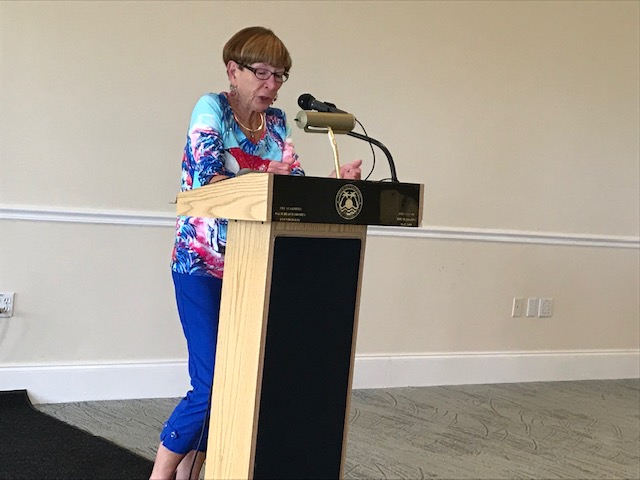 Thank you to all of the Seasiders and Residents who supported us in making our Bazaar successful  We are proud to report that our Bazaar made $11,295.00 which will be used to support our local charities. A special thank you to our community of Palm Beach Shores and surrounding neighbors.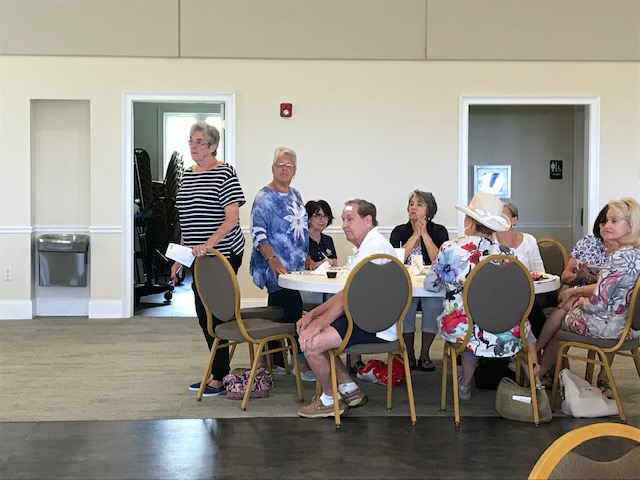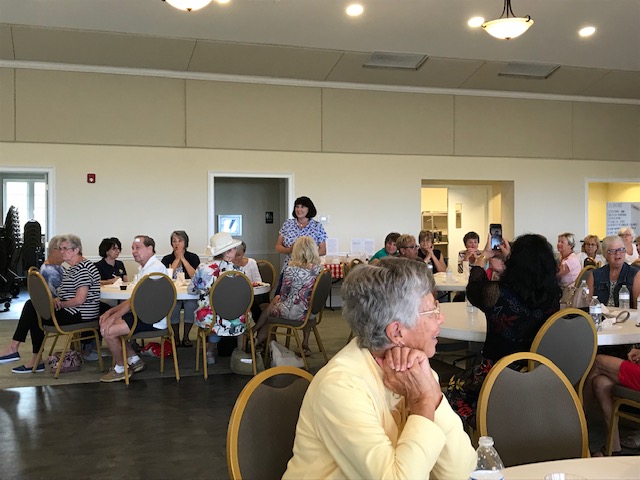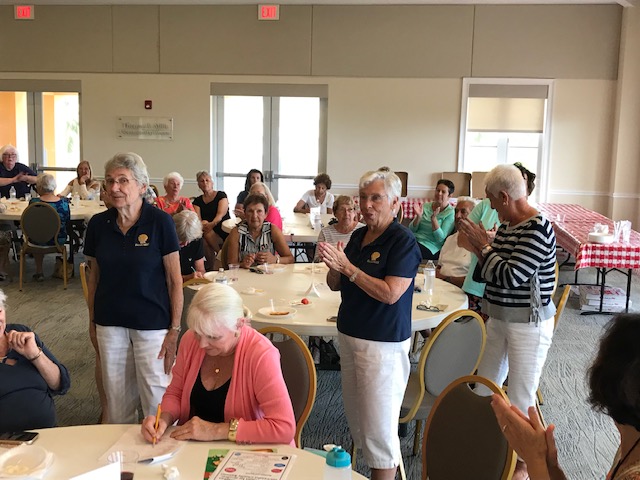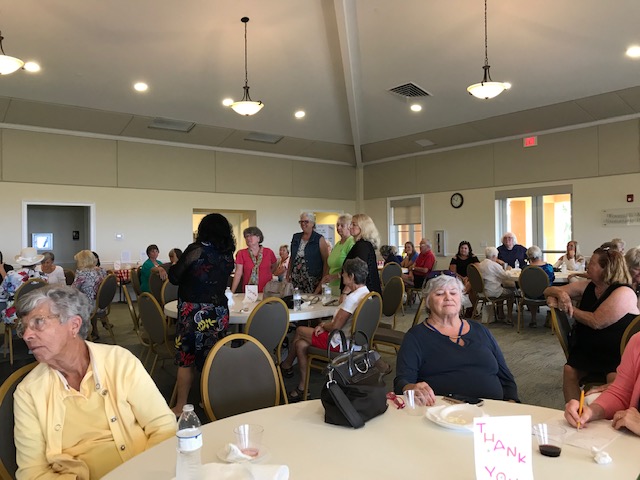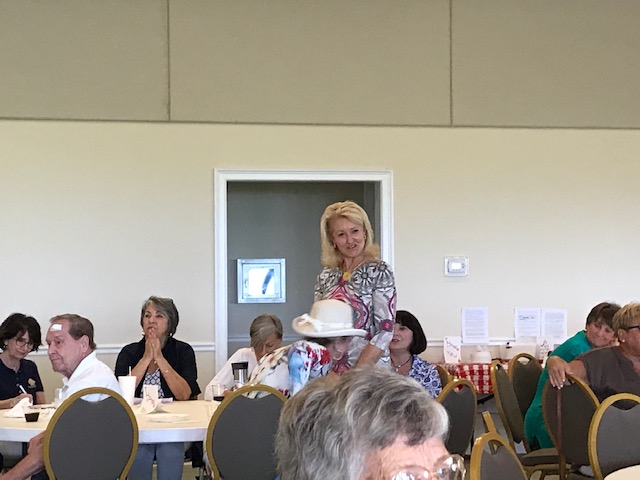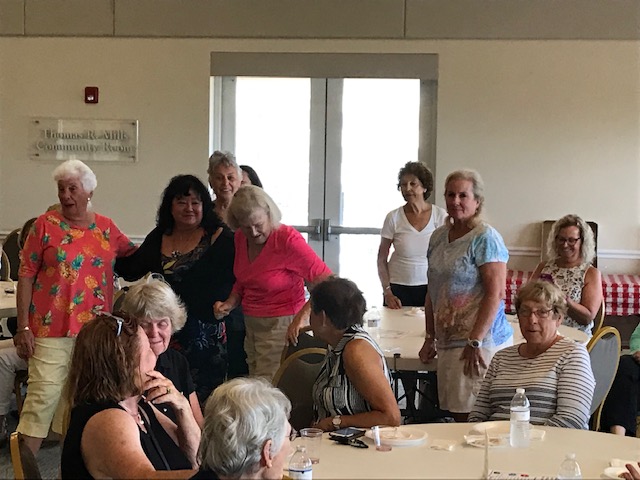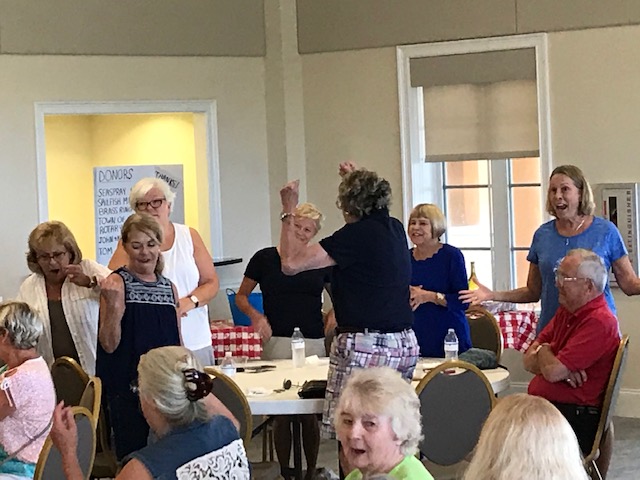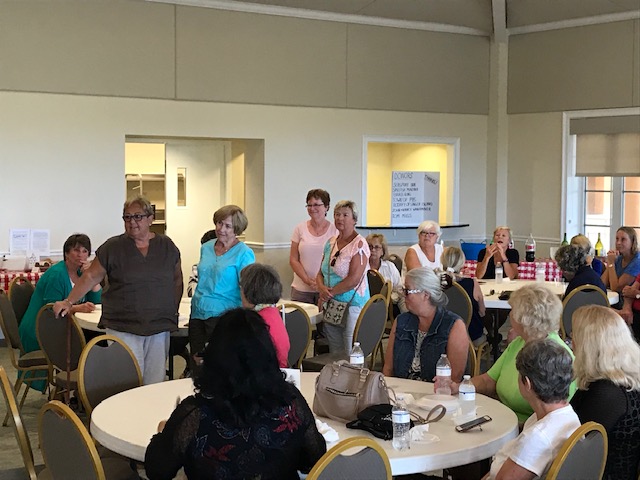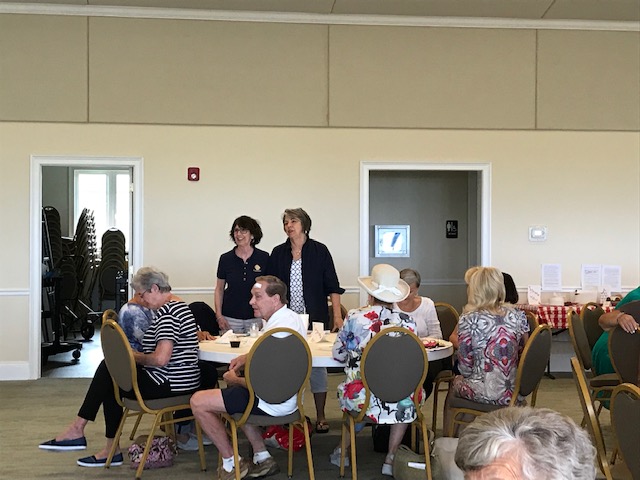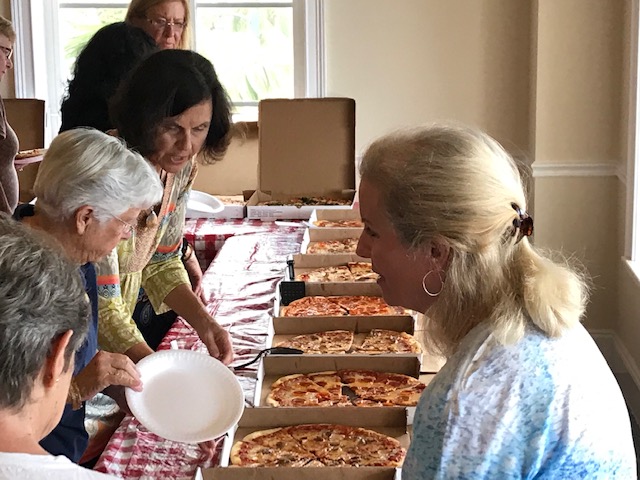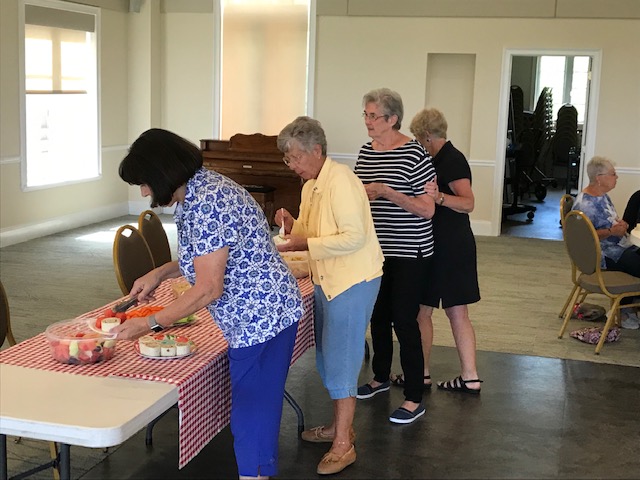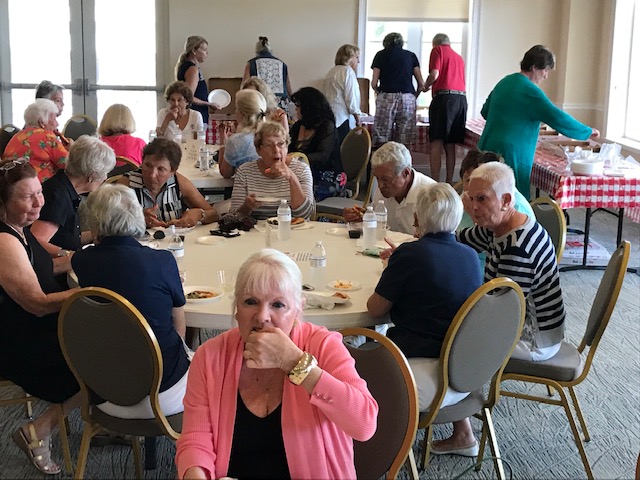 2018 PIZZA THANK YOU PARTY.
It is always a fun way to wrap up a great event !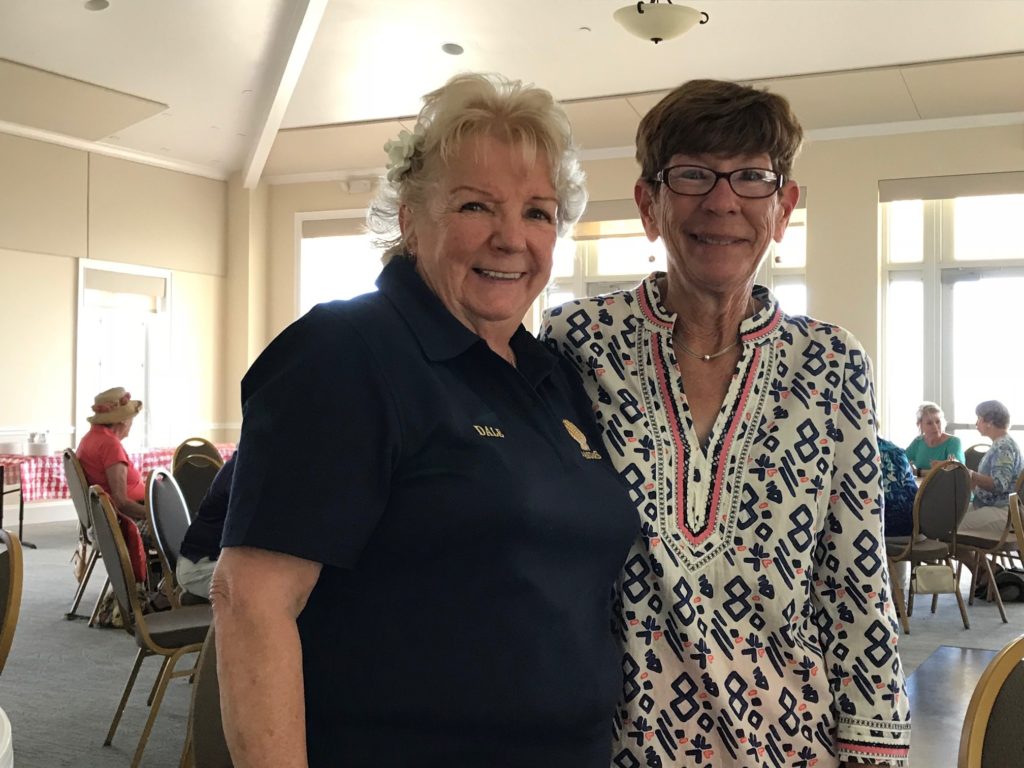 2018 Bazaar Co-Chairs,  Dale and Chris  at the Thank you Pizza Party.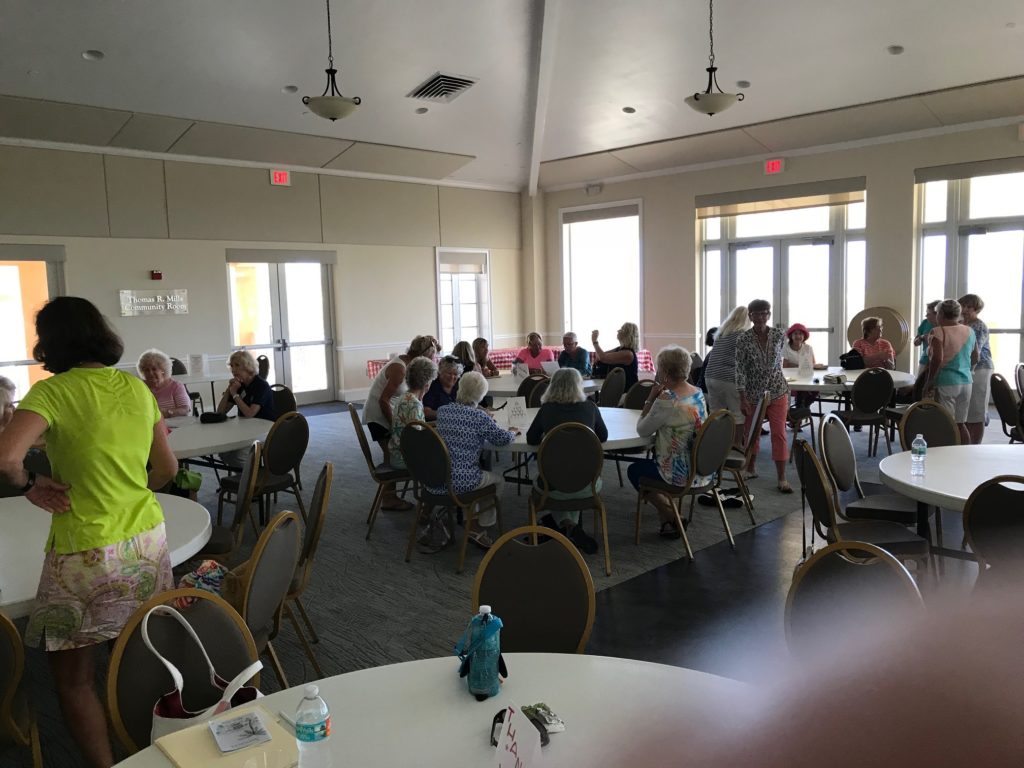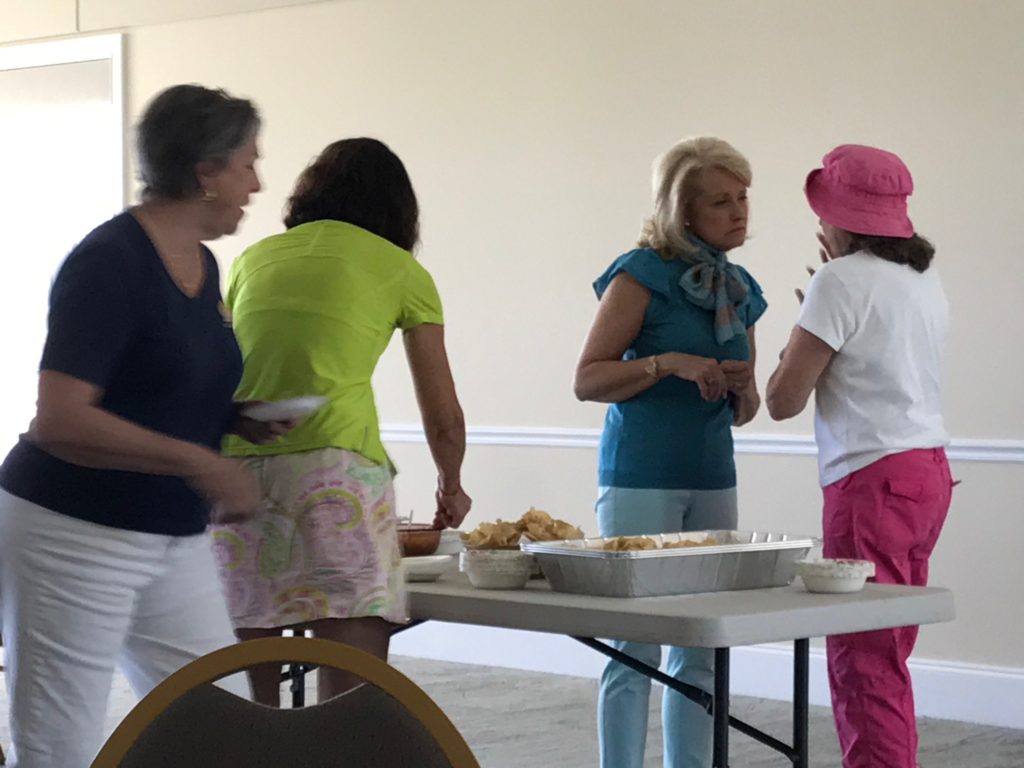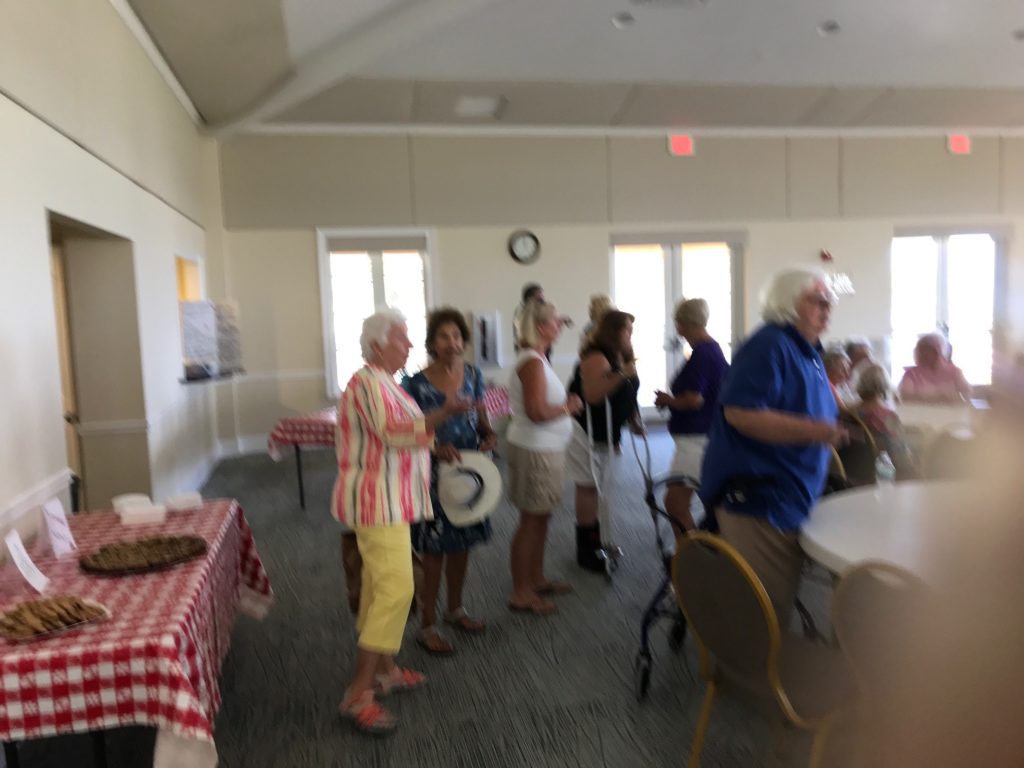 2018  THANK YOU PIZZA PARTY at the Community Center.
A Big Thank you to all who participated in any way to make 2018 Bazaar a success !  $9,766.00 Success for our local charities !
==============================================
2017 Pizza Party Thank You
It is always great fun to get together with all the volunteers who have worked in so many capacities for the yearly Bazaar. This is a small thank you for all their work ! Thank you all.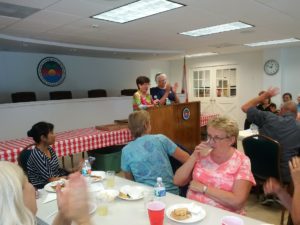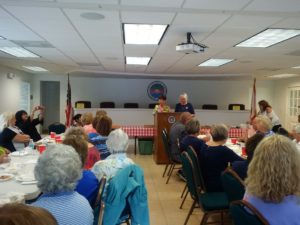 Co-Chairs, Diane and Chris thanking all the volunteers.
Thank you for a great Bazaar.
The figure is in…. the 2017 Bazaar raised $ 12,568.02