PICTURES COURTESY OF SEASIDER  ELIZABETH KUECHENMEISTER. Thank you Elizabeth !
*************************************************************************
Our fabulous Police Chief Steven Langevin surrounded by the 2018 Grand Marshalls, Barbara and Bill Cahill !
Our Chief Steve did a great job in bringing our little town of Palm Beach Shores together to produce this years Parade !
Kudos Steve, Great Job !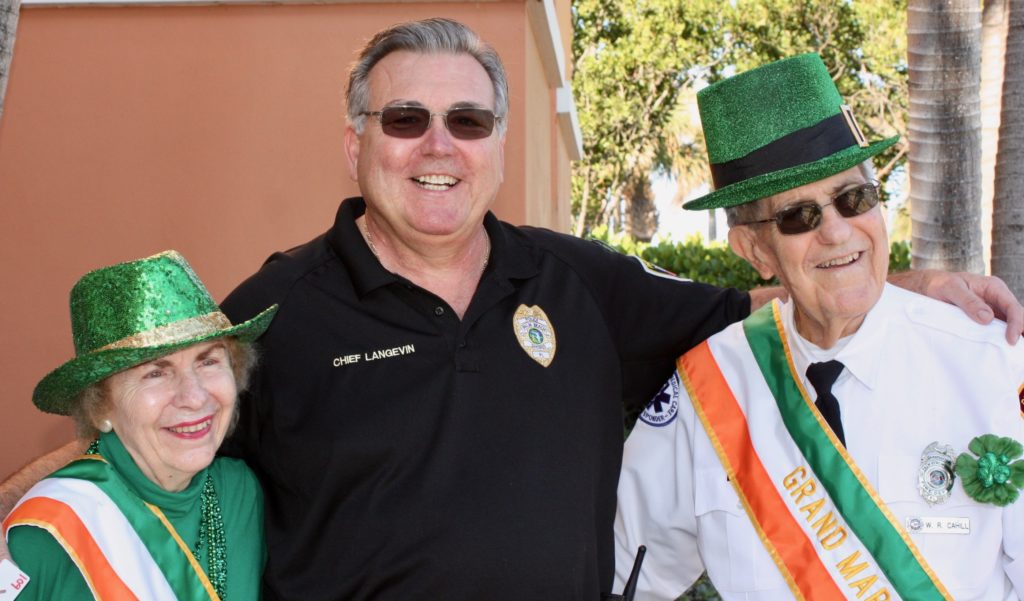 3 Seasiders enjoying the fun:      Marcia Cohn, Maura DeRuiel, Nina Lambert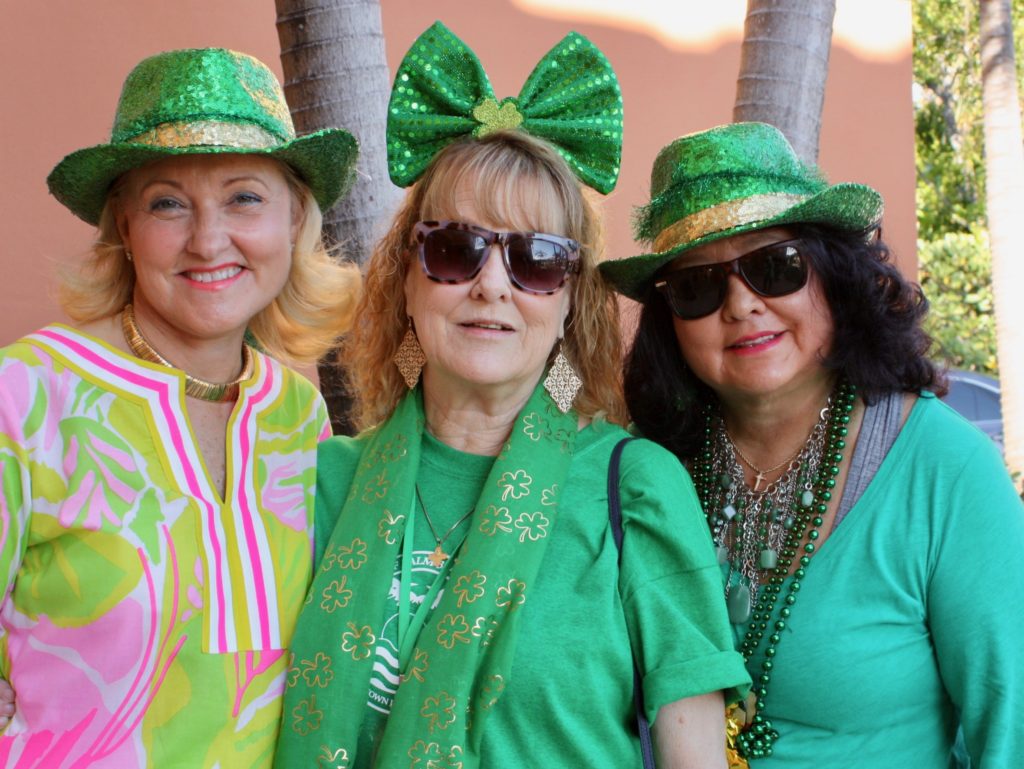 Dir. Public Works Alan Welch, Fire Chief Trevor Steedman, with Parade Marshall Bill Cahill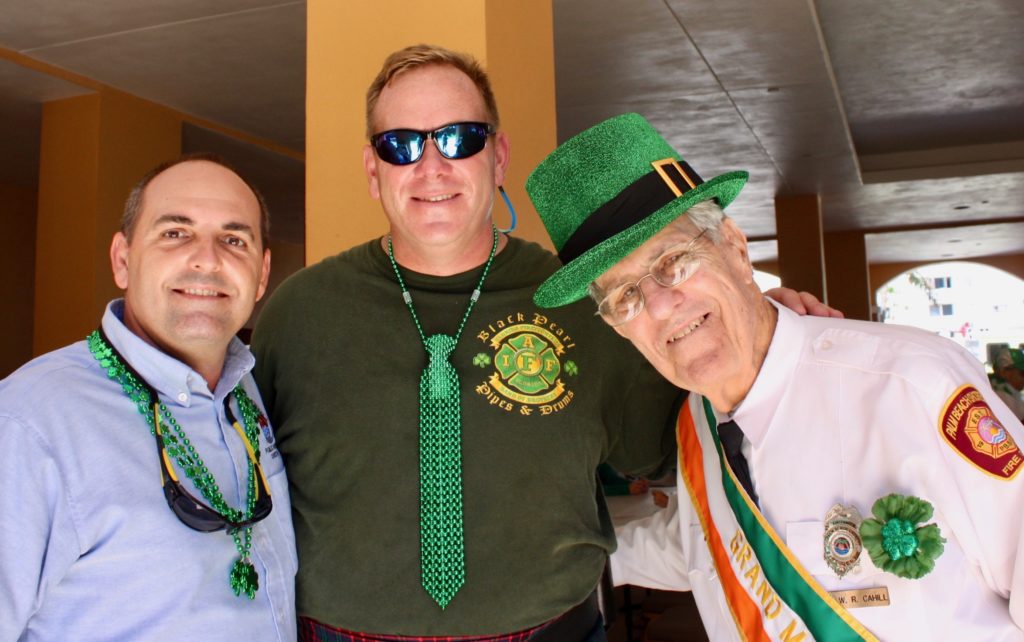 Chris Mielke, Dale Mathews, Pres. Georgette Kauhane , the gathering of the Seasiders beside the Sailfish Marina Trolley.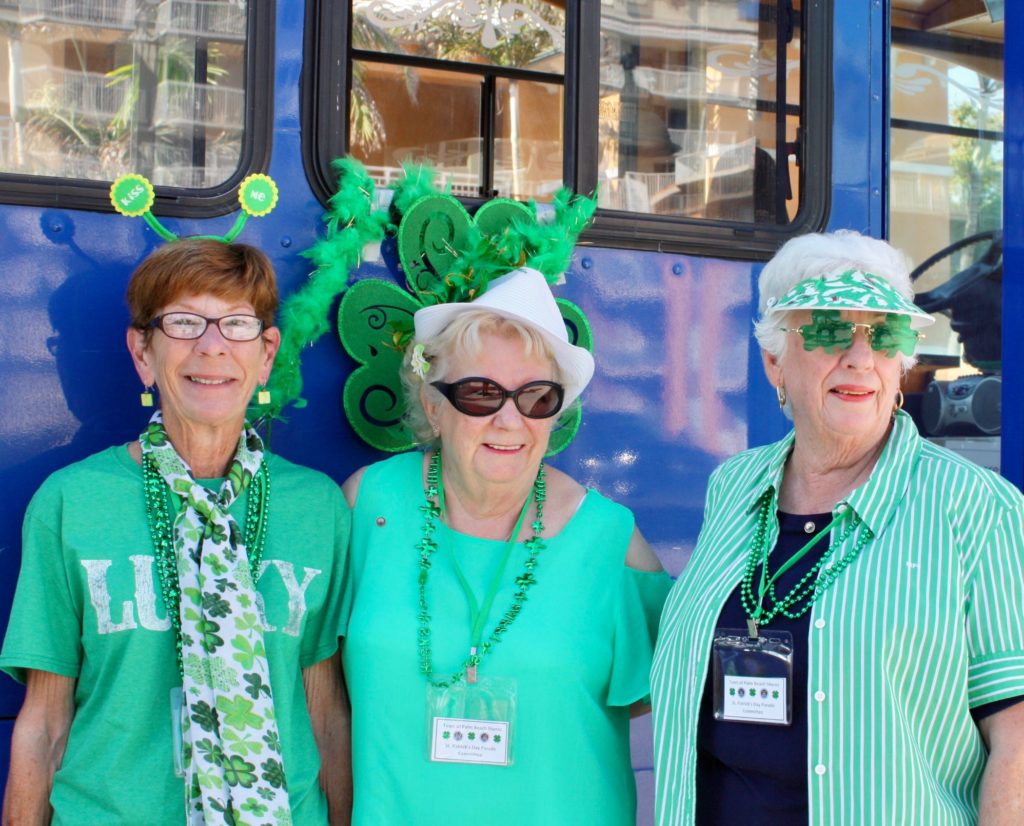 Grand Marshalls, Seasider Barbara Cahill, Volunteer Fire Fighter, Bill Cahill with Jean Weber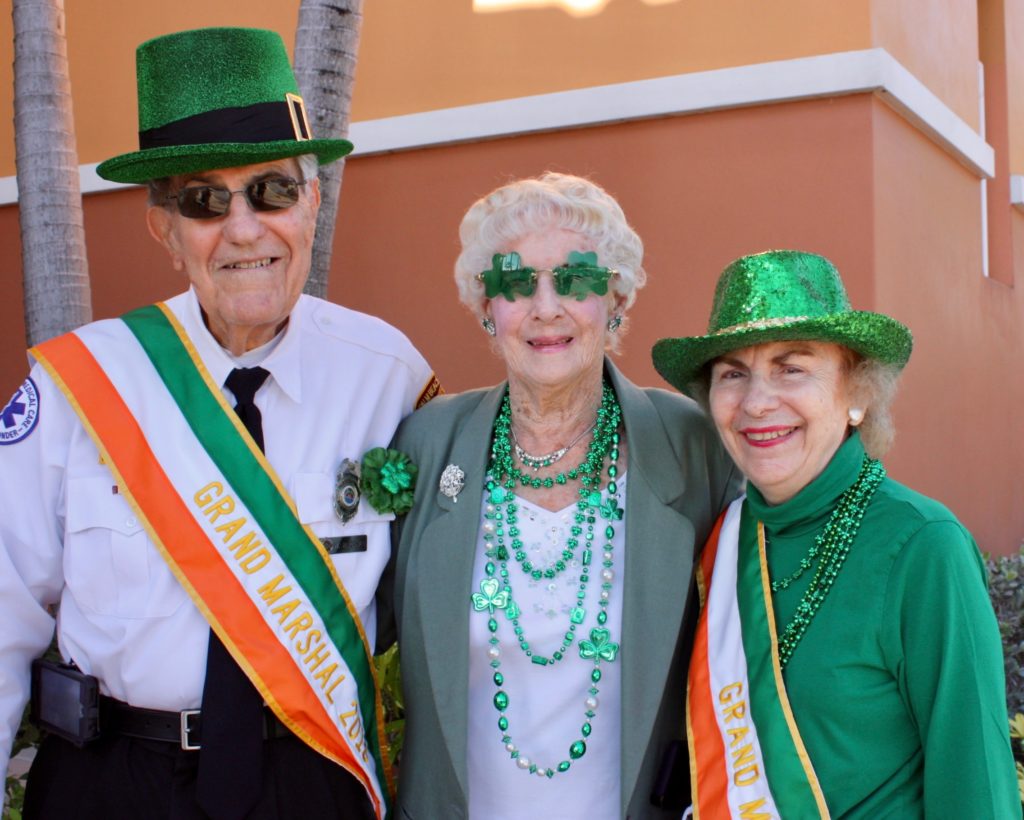 Seasider Connie Wilson with Rotarian John Reid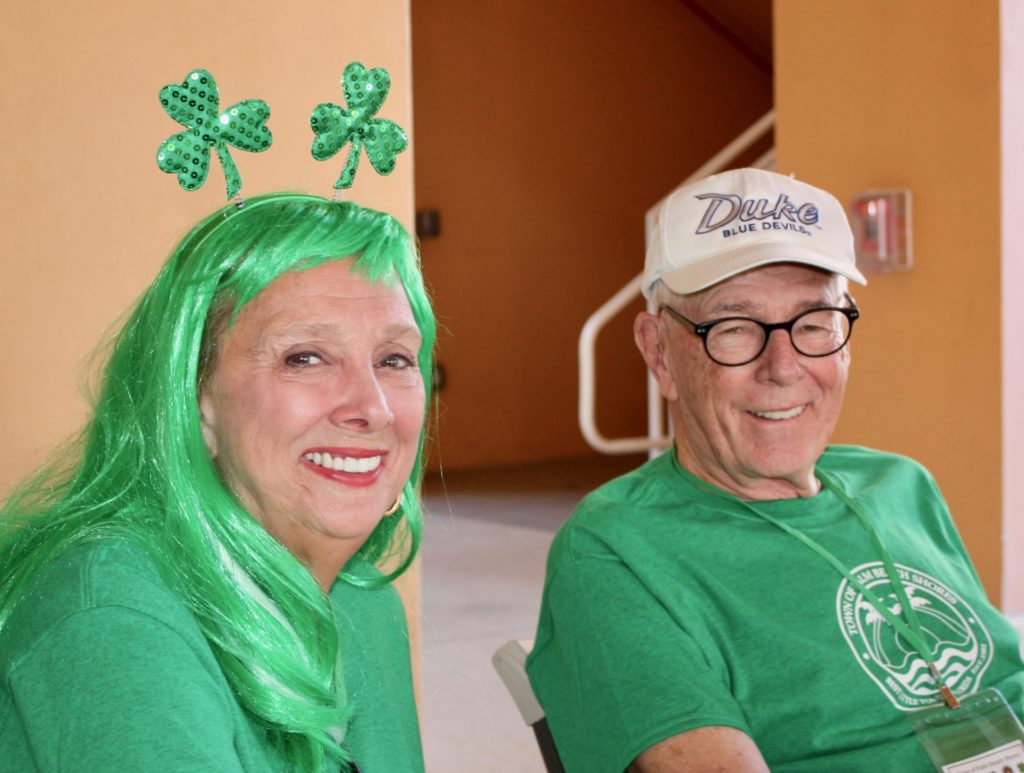 President Georgette and Dr. Zafar Khan, Inlet Beach Club
===================================================Following are random pictures of the marshaling area . If you have never volunteered to participate in our parade you are missing some great laughs and fun !  ……………………..>
OK, we're ready to join the Parade !