November 2017 meeting inducted three new members
Sue and Patty McManus, Liz Segall
( sorry no pictures available )
……………………………………………………………………………………………………..
Newest Member, Tiger Lilly shown here checking over Joan M. and Joan R. to make sure they have the new booklet info correct !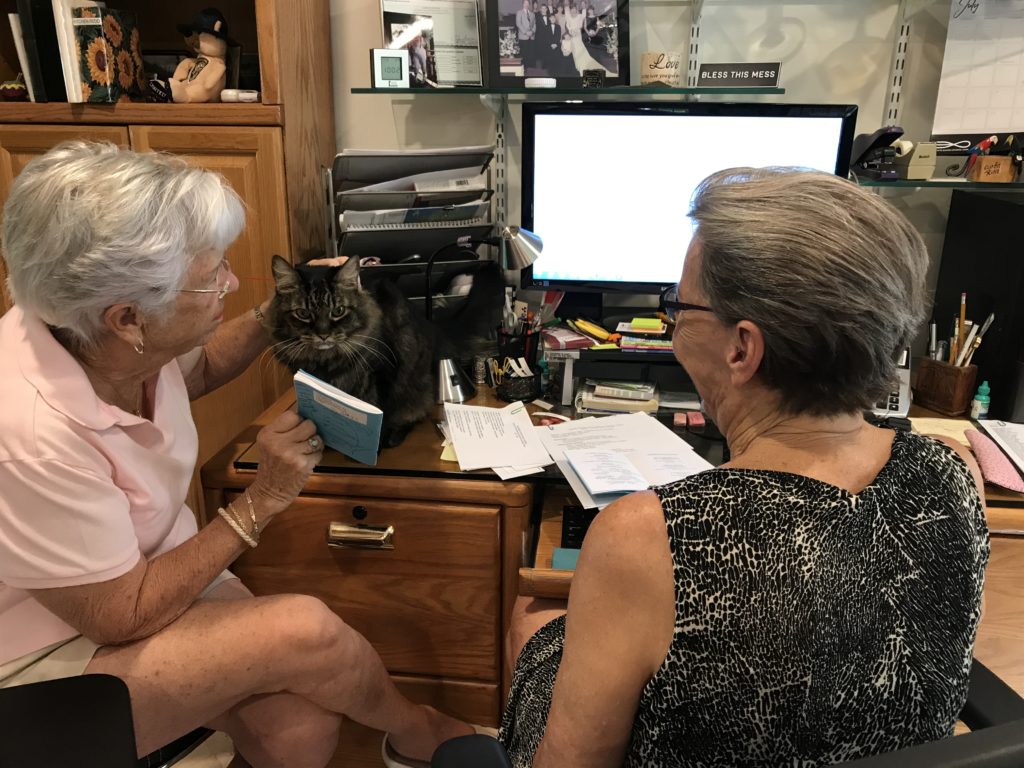 May 4,2017 luncheon
New Member Kathy Ramsey became a member of the Seasiders today at our regular luncheon. This is the last luncheon of the season. October 2017 will be our next meeting and luncheon.
Kathy Ramsey    850.322.8361 email: kathydramsey@gmail.com
sponsor – Lisa Gulley
Welcome Kathy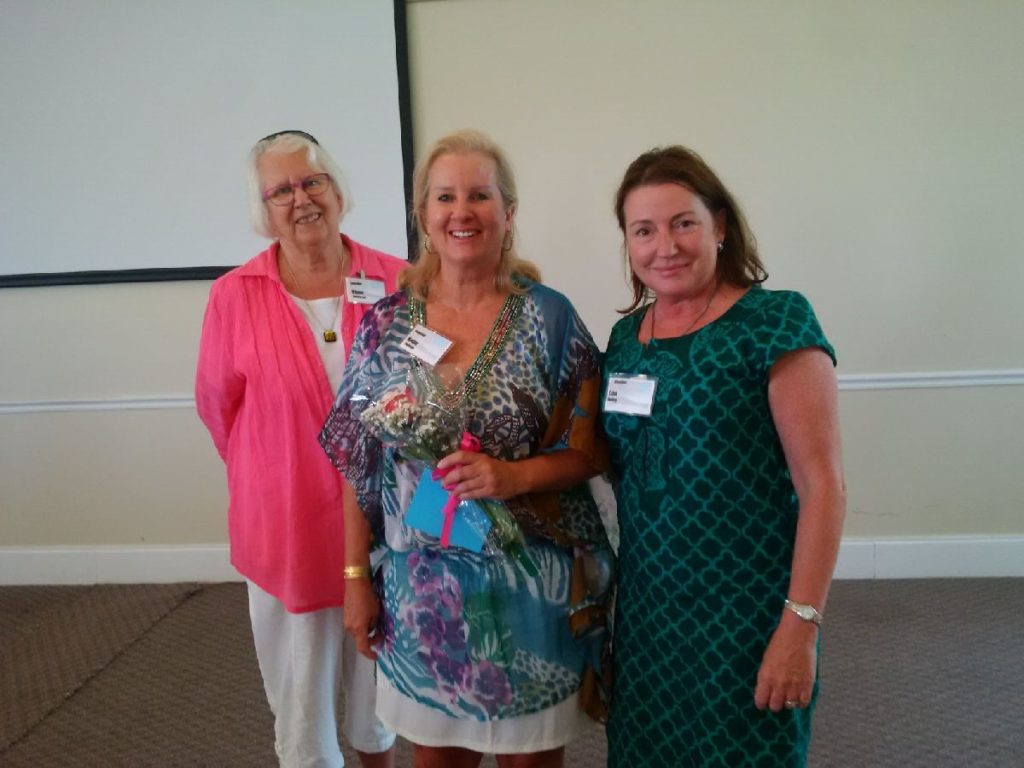 April 6, 2017  luncheon
Two new members were inducted at the April luncheon.  Please welcome them and add them to your Roster information. Their sponsors will take them under their 'wing' but we would like all the Seasiders to make them feel welcome.
Julie Palhof        561.814.3979                                                                     sponsor: Nina  Lambert              email:  juleexcise59@gmail.com
Marie Coppela   716.860.9126                                                                           sponsor: Carol McKenna           email:  mscoppola@aol.com
New members and sponsors below:
Diane VanDerPol, Membership Chair: Carol McKenna, sponsor: Marie Coppela, new member: Lori Kollmeyer , sponsor with Nina Lamber for Julie Palhot shown in pink