The first meeting of the 2018 fall season and we welcome 2 new members !      Welcomed to the Seasiders by Cathy  are  Naomi and Kara.
Welcome ladies !
******************************************************************
April 2018, please introduce yourselves to these 2 new members.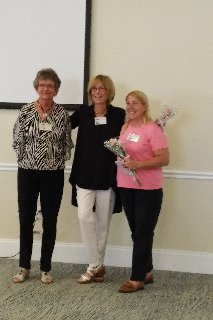 April new members receiving their Seasider pins at the luncheon.
Mary  ( and  sponsor Irene ) and Carol
Membership Chairman, Joan  welcomed these gals who are already involved in the Community Service aspect of our group.
*************************************************************
February 1 meeting welcomed Judy  as a new member and Lynn  received her Seasider Pin at this meeting also.
These ladies are in your current directory. Please welcome them.
Also we are extremely pleased to welcome back Edie
and Sharon   Welcome !! Glad you are back with us.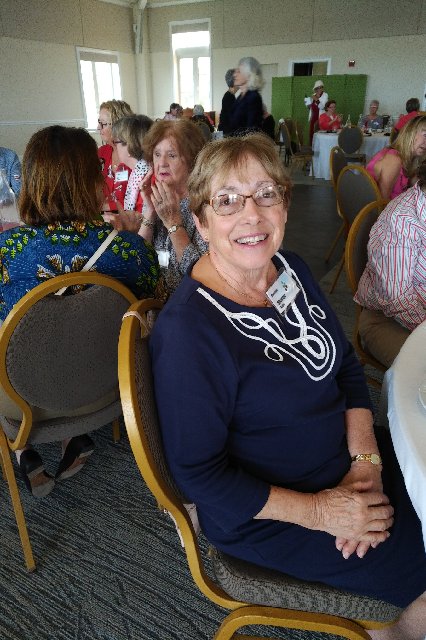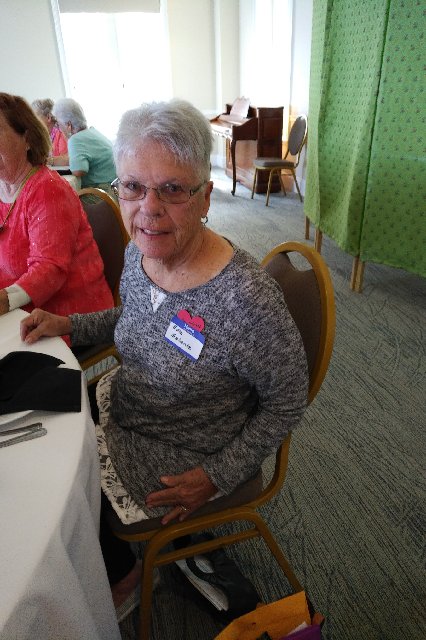 Sharon  top picture and Edie  above.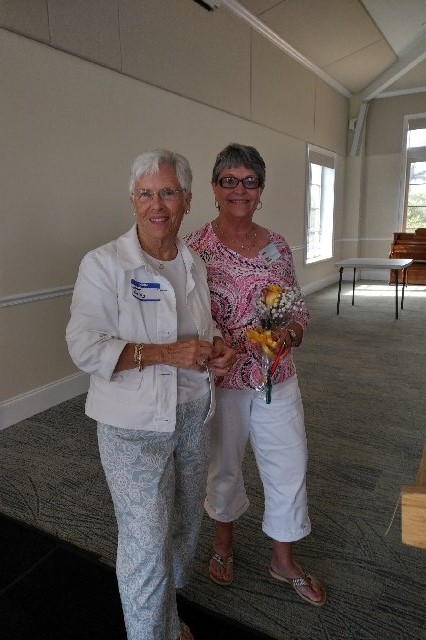 New member Lynn with Membership Chairman, Joan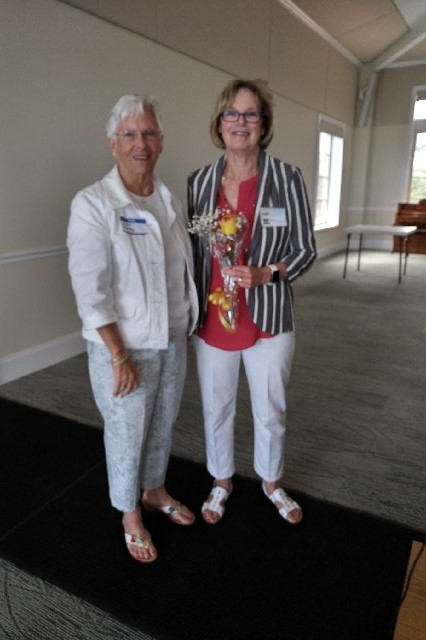 Judy  receiving her official Seasiders pin from Membership Chairman, Joan
a warm welcome to all our new and returning ladies ! Just in time to work 'The Bazaar'.   Your timing is perfect !
……………………………………………………………………………………………………..
Newest Member, Tiger Lilly shown here checking over Joan M. and Joan R. to make sure they have the new booklet info correct !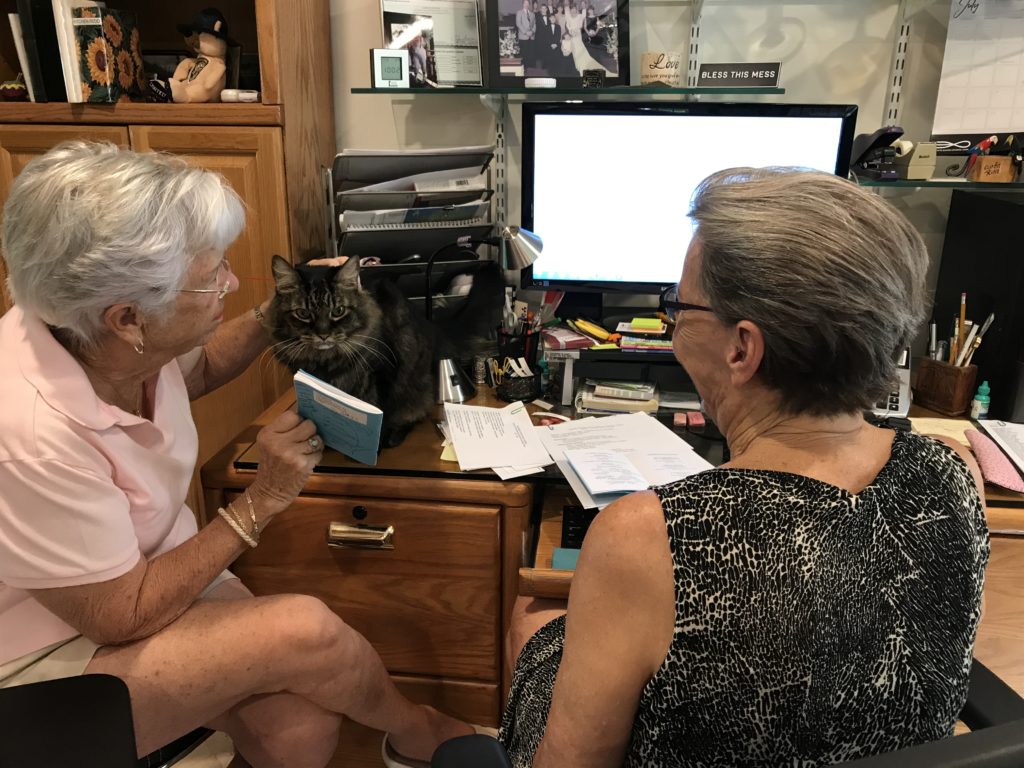 +++++++++++++++++++++++++++++++++++++++++++
The following members are now in your current roster.
Please say hello and welcome them.
Kathy
sponsor – Lisa
Welcome Kathy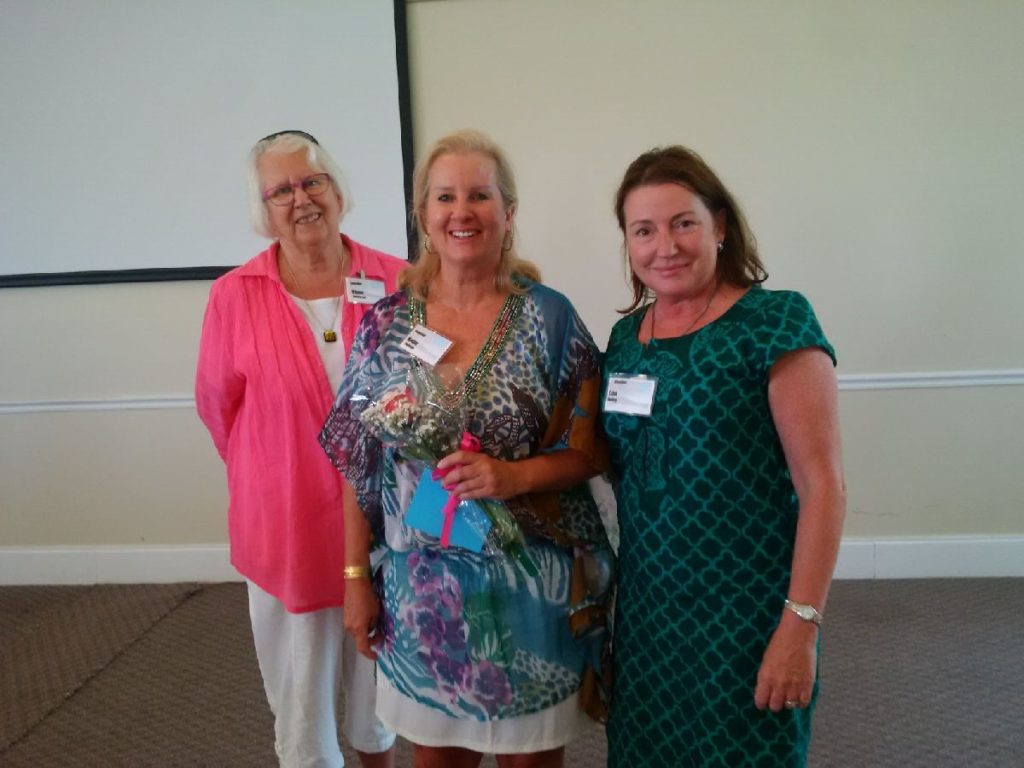 April 6, 2017  luncheon
Two new members were inducted at the April luncheon.  Please welcome them and add them to your Roster information. Their sponsors will take them under their 'wing' but we would like all the Seasiders to make them feel welcome.
Julie                                                                          sponsor: Nina                email:
Marie                                                                        sponsor: Carol            email:
New members and sponsors below:
Diane : Carol , sponsor: Marie new member: Lori  , sponsor with Nina for Julie shown in pink