Home and Garden chairs, Elaine Susany, Marcia Cohn and Julie Palhof always has something interesting for the group to do on the 3rd Tuesday of every month ( October to May)
These chair ladies are busy co-ordinating both Home and Garden and Four Arts activties ! Join them for their outings and bring a friend.  Reservations ARE required. Contact any of the above gals
**********************************************************************
                     April 16, 2019 was Sailing Day with Captain John !
It was a beautiful day to sail the Inter Coastal and the Seasiders had a wonderful trip thanks to Captain John Workman and Carol Miller, Co-ordinator.   You can see by the following pictures that there was a lot of merriment .
   Our Team Leader, Carol looking 'out to sea'
                                         Great view from up here !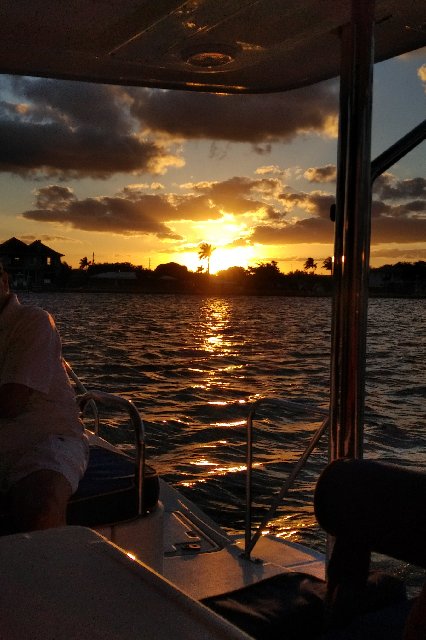 Beautiful sunset, gentle cruise with Sail up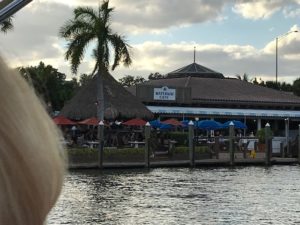 Leaving the Waterway Restaurant after a Sunset Dinner.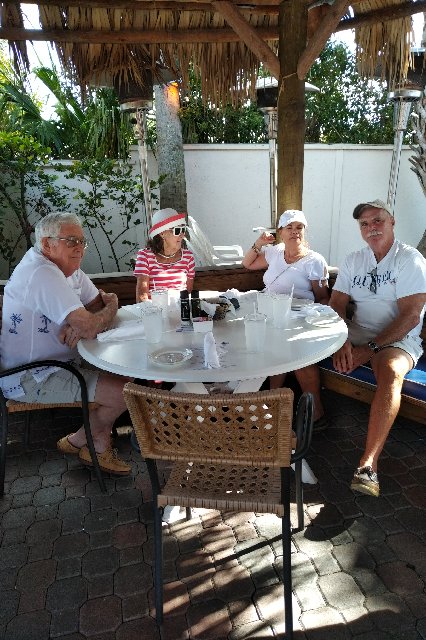 Under the Tiki Hut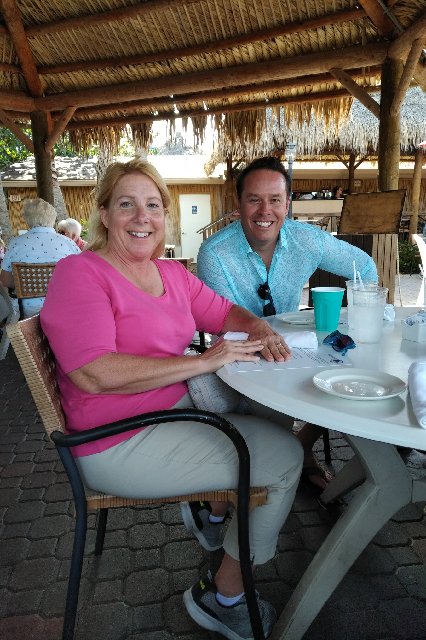 Captain John and Leader Carol enjoying the Tiki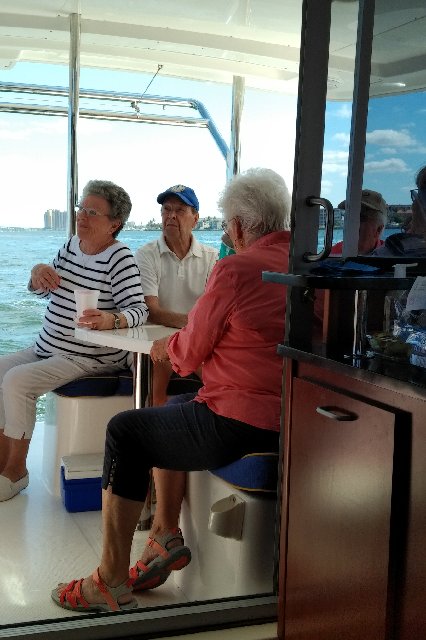 Nope. I'm not going up there !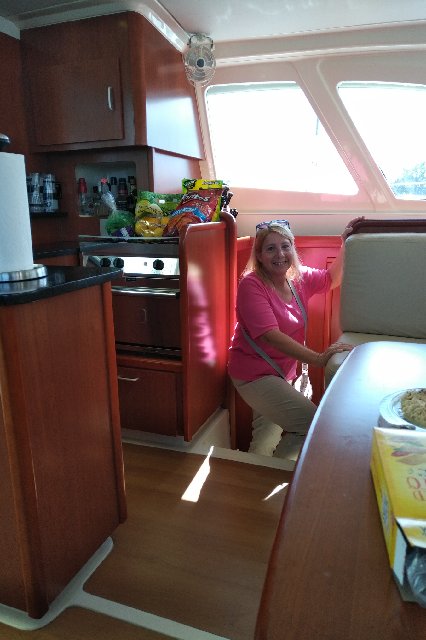 Heading downstairs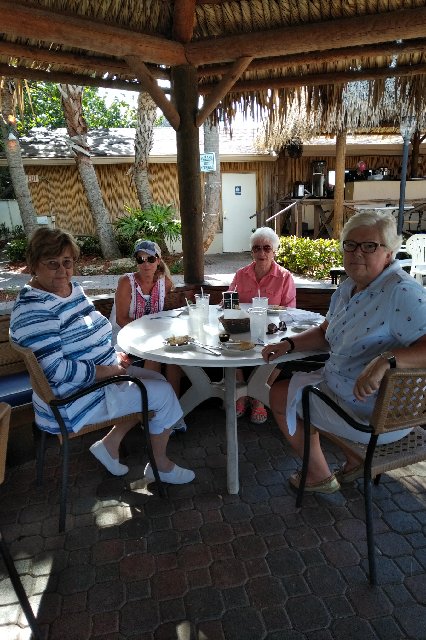 Ladies of Leisure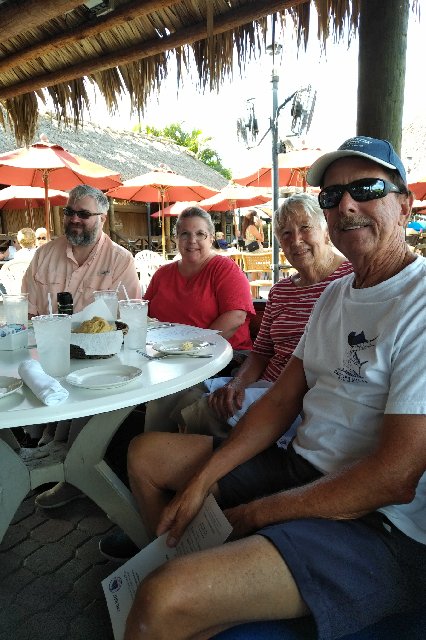 Tropical Paradise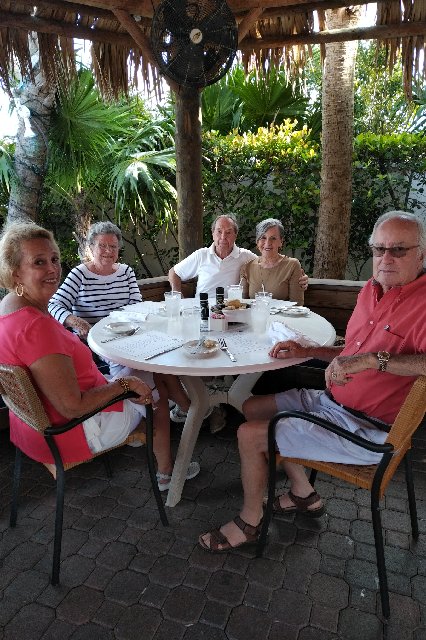 Can we stay here for the rest of the day ?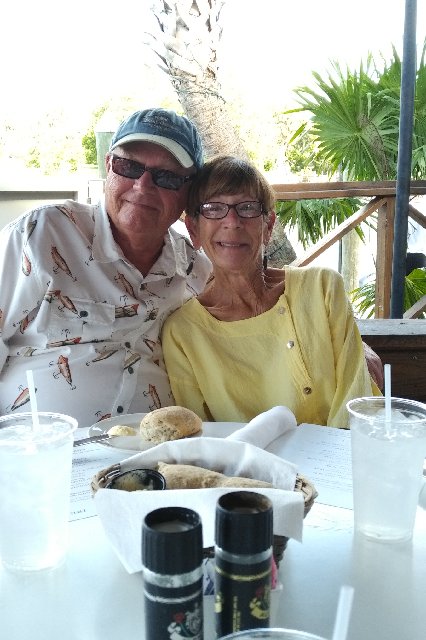 Perfect !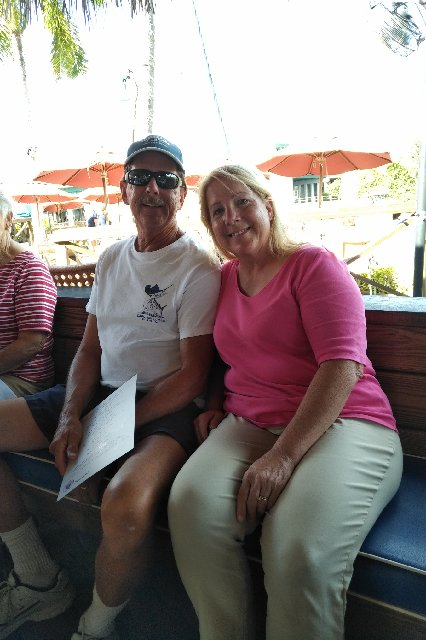 Another Perfect couple!
                                            Ah…. sailing in the sunset…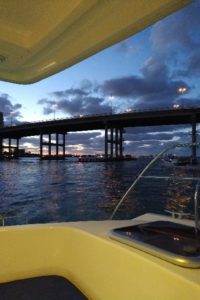 The Blue Heron bridge looks different from down here….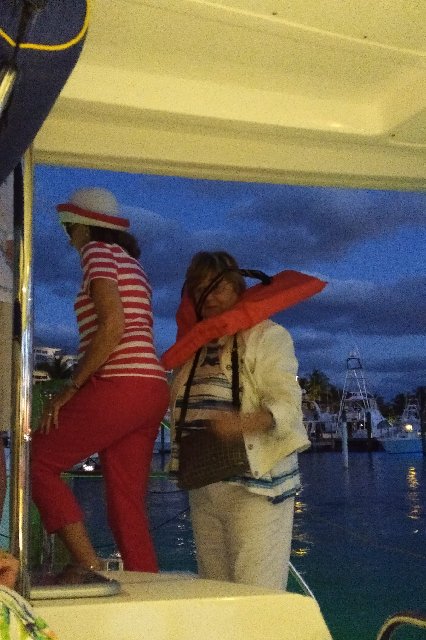 Carol is making Elaine go first… notice who has the life jacket on ?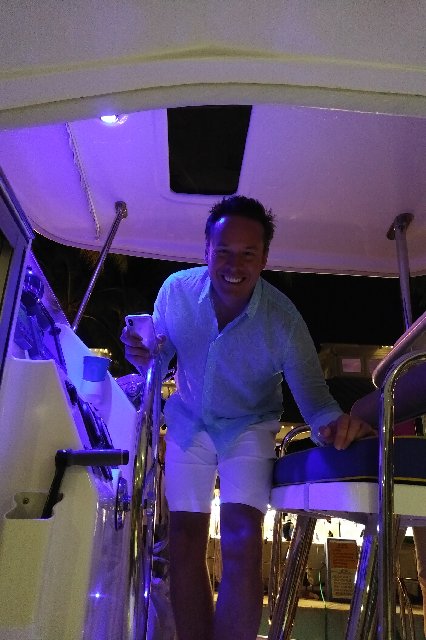 Thank you Captain John for a great Cruise                                                                   on   the  Intercoastal

***********************************************************************
January 15, 2019 – Home and Garden group toured the Solid Waste Authority of Palm Beach County.  Although we are ' talking garbage ' it is a very interesting tour!    Visitors are always welcome to come along with our Seasider gals for any of our tours they might be interested in.  Check the monthly news letter for events.
Tour Co-ordinator, Carol gathering the troups.
Vinnie sitting in the replica chair that handles the giant claw which moves the garbage.
Land fill site.
humm… never knew Garbage could be so interesting !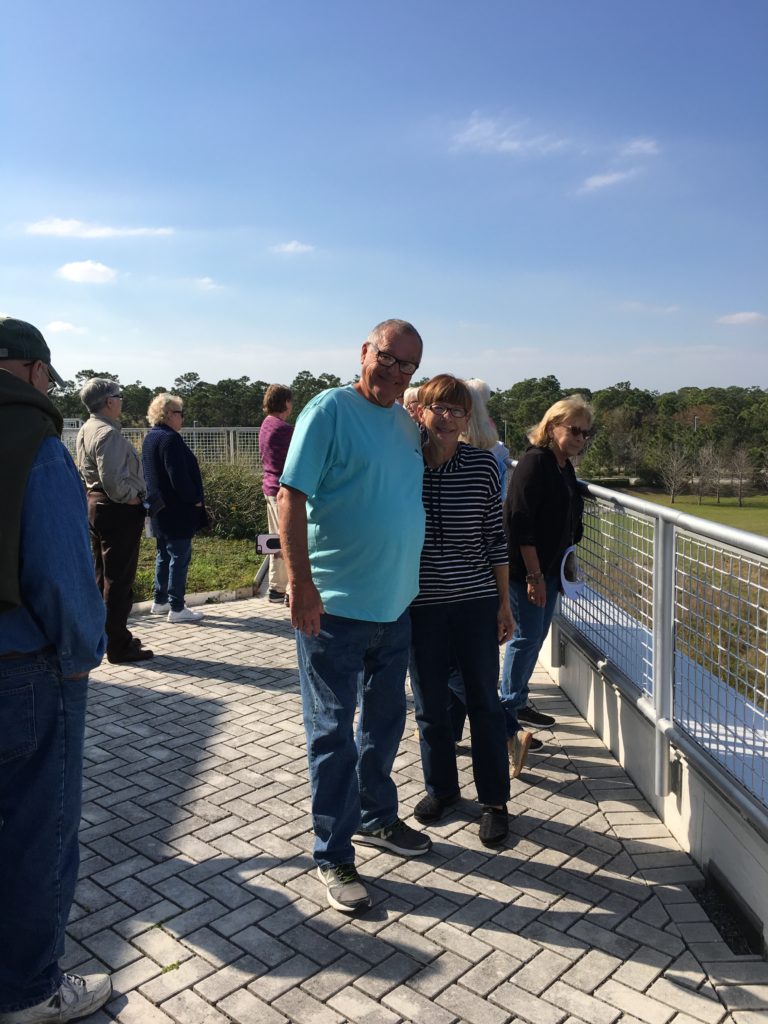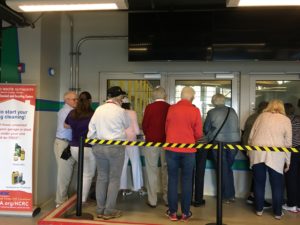 Wow, did you see that ?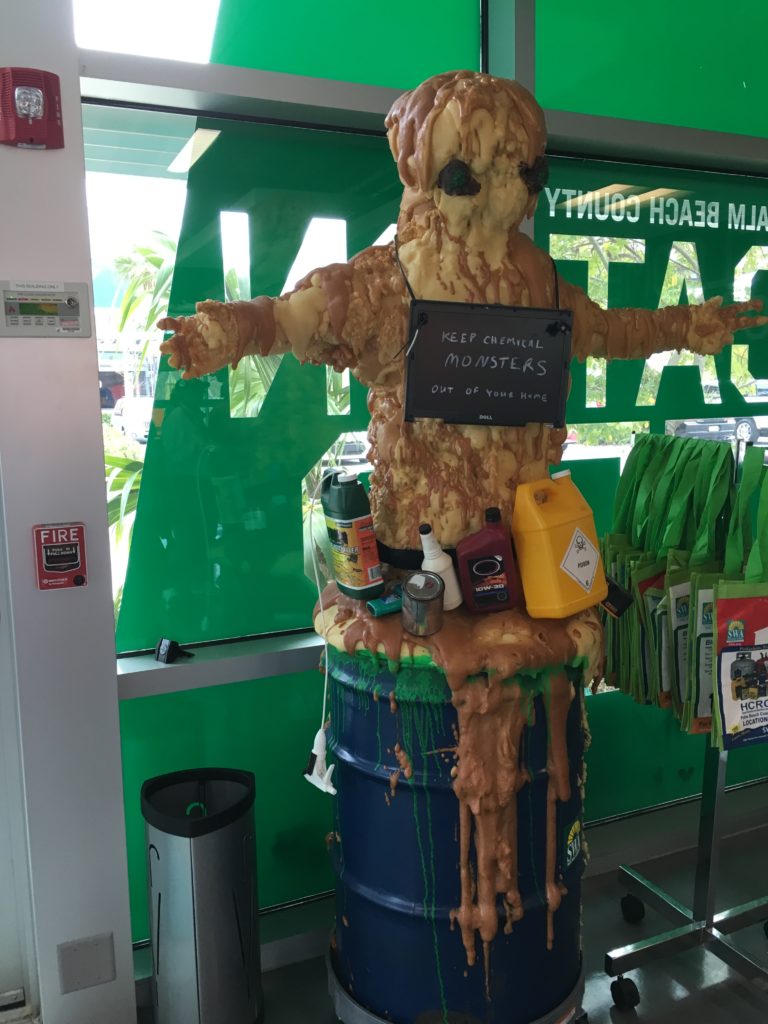 must be a new movie character ?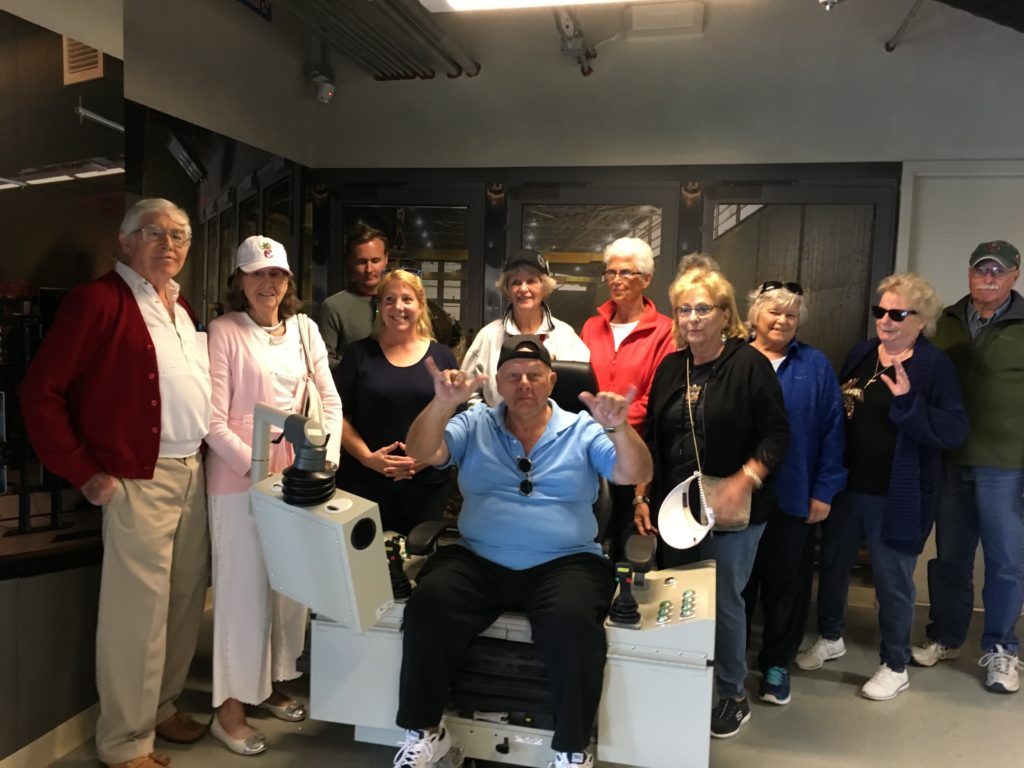 Vinnie is still driving ?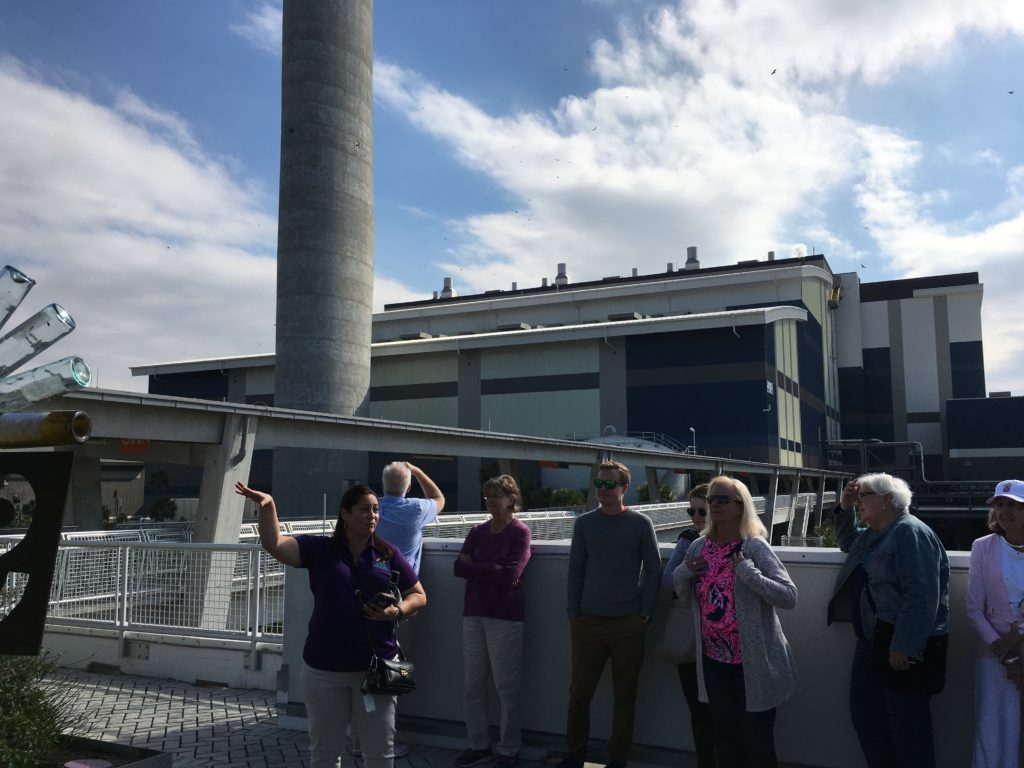 A Bird ?  a Plane ?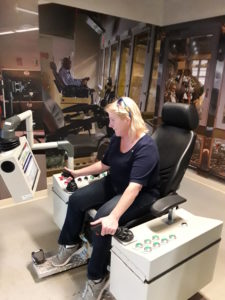 Look who's taking control !
++++++++++++++++++++++++++++++++++++++++++++++
The Breakers at Christmas
Flagler Museum in Palm Beach is an interesting place to relive history of the area.
A Kapok Tree at the Flagler Museum in Palm Beach
*********************************************************************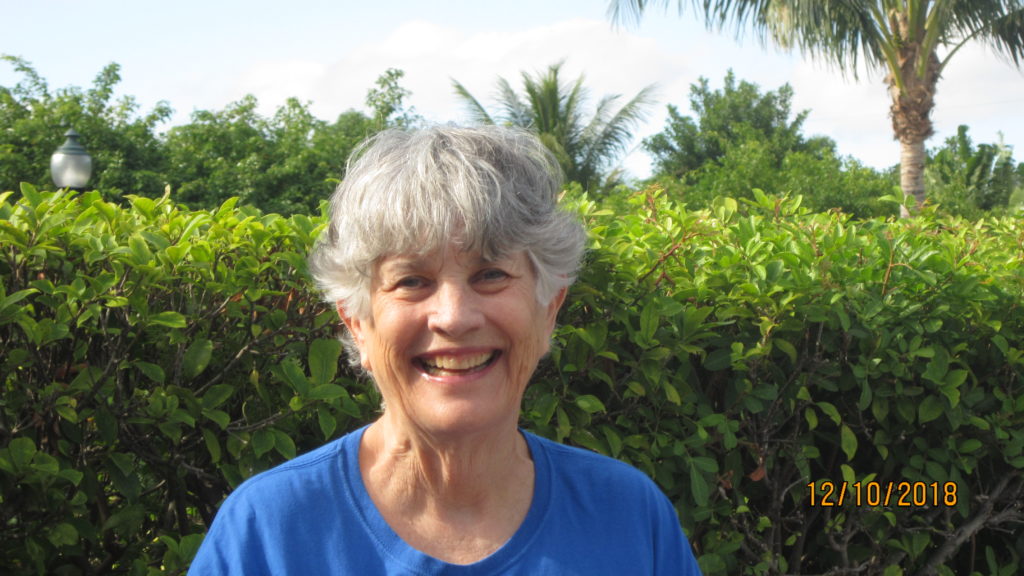 A warm welcome to our new member Ellen St.John.   Welcome Ellen!
***************************************************************************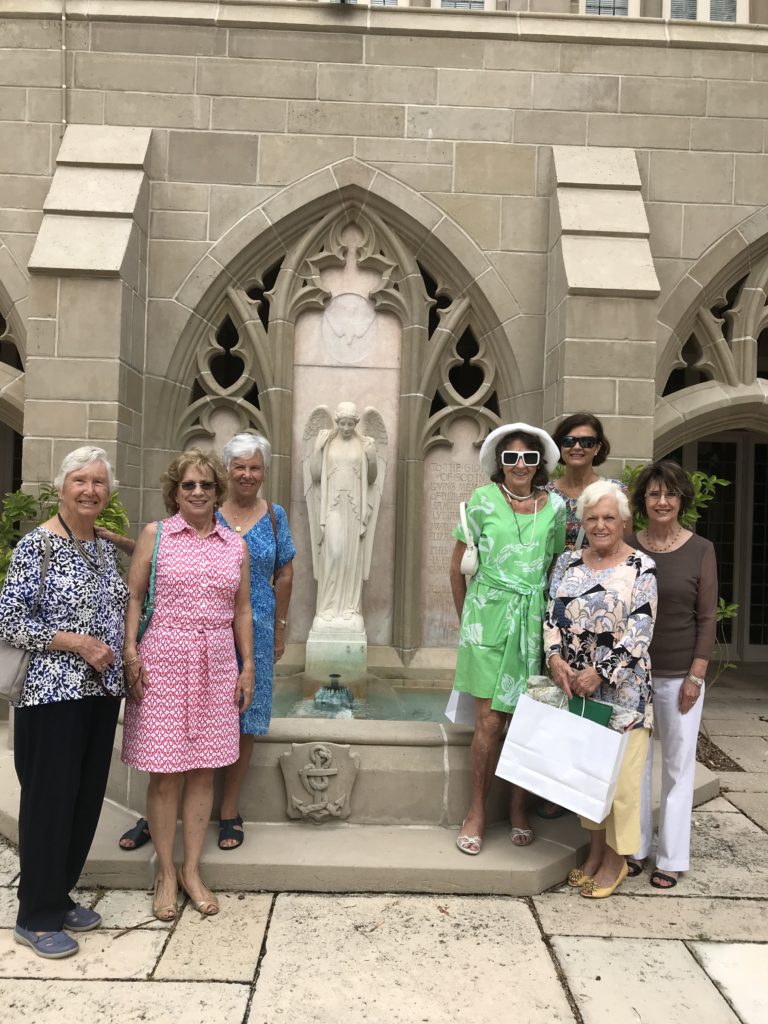 ————————————————————————————-
Some of our previous functions :
April (2016) function was a wine tasting night at Total Wine at Legacy Place.
It was a fun night with some of our husbands joining us as we had an arm chair tour evening drinking our way though, Chile, Argentina, New Zealand, Australia, Uraguay !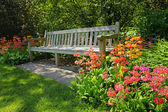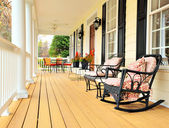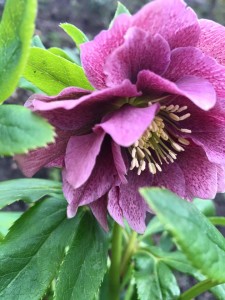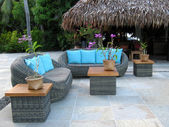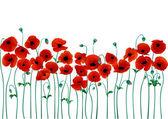 Previous functions :
Mt. Botanical Gardens – Lecture, Succulents
Swank Farms
Norton Museum – Art by Women
Manatee Queen Cruise, Jupiter
Joyner's Garden – Rain Forest
fun adventures, you never know who you will get to know !
Bring a friend or significant other but you have to confirm with the committee chairs…. they can't guess how many to reserve for if YOU don't call them !
The committee chairs put time and effort into these outings so please participate !