Heart to Heart Health Session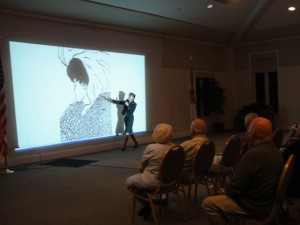 Although this is a difficult subject to tackle, the SeaSiders organized a wonderfully informative evening at the Community Center.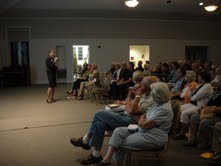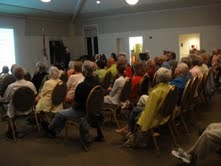 Over 90 people attended and came away with knowledge to help us and love ones deal with this disease. 
The presenter, Donna True from the Alzheimer's Association was excellent giving every day explanations to questions and fears. 
We came away from the evening feeling that we had gained an understanding of how the brain and our bodies are affected with Alzheimer.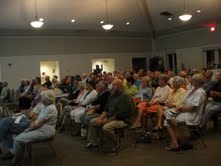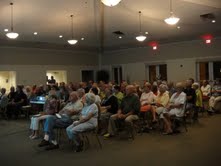 If you would like more information on Alzheimer's you can contact the Association
www.alz.org/seflorida
.    Donna True's   hand outs                       ' 10 Warning Signs of Alzheimer's',     ' Basics of Alzheimer's',     'Maximize your Brain'  were available at the door and were well received. 
Another source of information is the Pam Beach Neurology and Premiere research Institute . Their web site is : http:/palmbeachneurology.com/. 
The H2H Seasider chair,  Paula Neisner and the evening organizer, Elaine Sylvester  did an outstanding job and are to be commended ! 
This is the second of our H2H series and they just keep getting better. 
GREAT JOB

If you have ideas for H2H, please let our President know, New ideas are always welcome.