Four Arts meet on the 4th Tuesday of every month (Oct to May ).
It is always a fun morning or afternoon and sometimes includes a stop lunch along the way.
Elaine Susany, Mary Campbell  are very creative chairs for this group. Assisting these gals are Debbie Kasbee and Julie Palhof
===========================================
============================================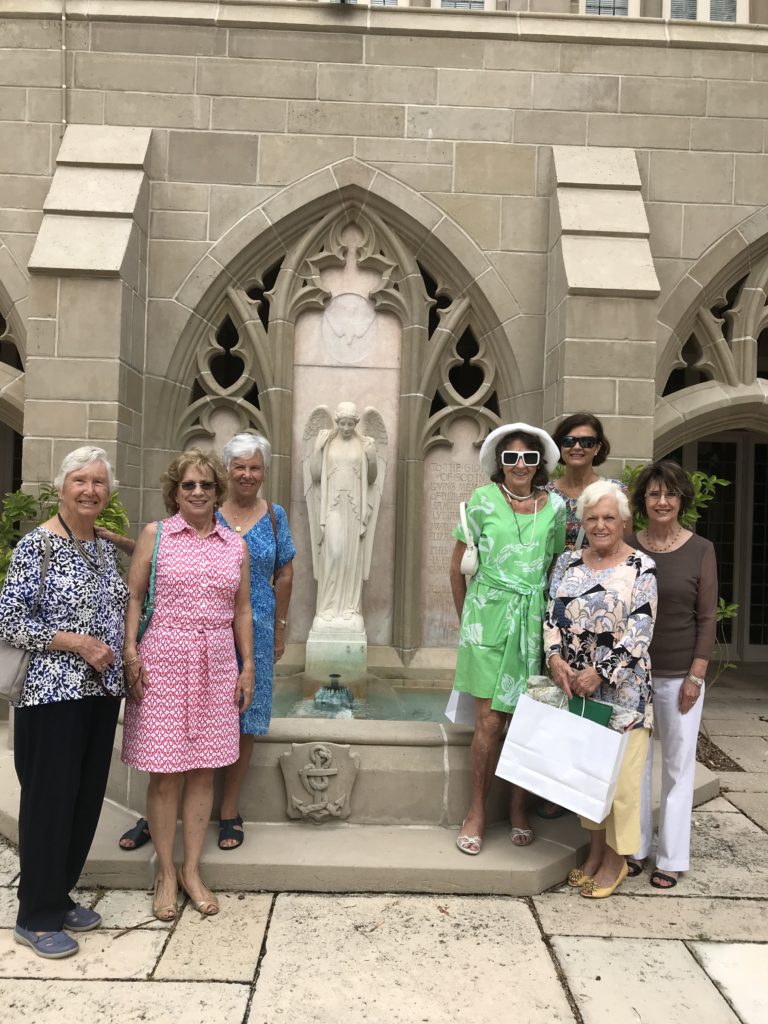 2018 PLANNED PROGRAM
January 16th              Tour of the Port of Palm Beach
February 16                Second overflow Tour of Port of Palm Beach !
March 20                     The Mounts Botanical Garden – Traveling Exhibit
April 19                        Lunch and Tour on the Majestic Princess
Call any member of the committee for more detailed information on cost and times.
You can bring a friend or significant other on these trips but you have to confirm !!