Four Arts meet on the 4th Tuesday of every month (Oct to May ).
It is always a fun morning or afternoon and sometimes includes a stop lunch along the way.
Elaine Susany, Mary Campbell and Roberta Loftus are very creative chairs for this group.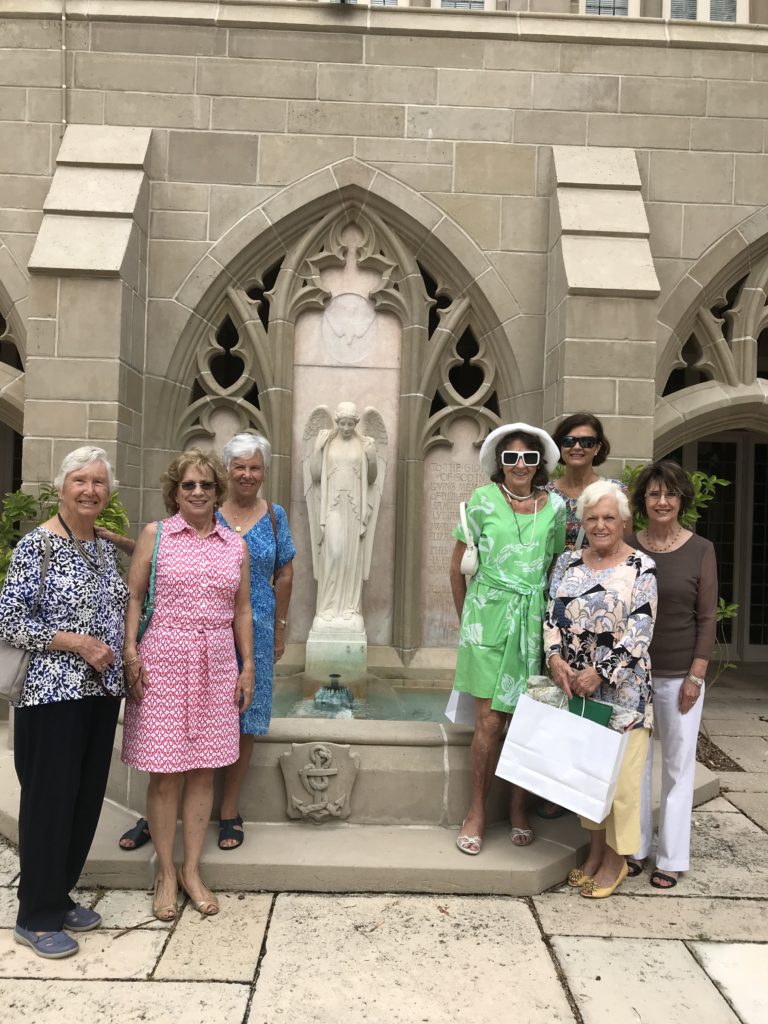 2016/ 2017 PLANNED PROGRAM
Jan Wed. 18 9:15 Morikami Museum & Gardens
Feb 15 Wed 1:15 Pam Beach Dramaworks
March 10 Fri 11:15 Lunch & Society of the Four Arts
April 5 Wed. 1:15 Maltz Theater – Gypsy need tickets ahead
May 19 Fri 6:45 Eissey Campus Theatre Symphonic Band
Call any member of the committee for more detailed information.
You can bring a friend or significant other on these trips but you have to confirm !!