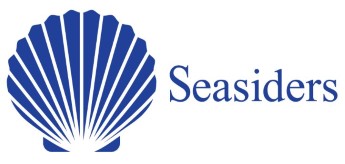 URGENT MESSAGE
DUE TO THE CORONA VIRUS:
AS OF MARCH 14, 2020
PLEASE NOTE ALL MEETINGS AND FUNCTIONS FOR THE IMMEDIATE FUTURE FOR SEASIDERS ARE CANCELLED.
PLEASE STAY CURRENT WITH YOUR EMAILS FOR CHANGES AS THEY OCCUR.
**************************************************************************
New President, Chris Mielke 'taking the gavel' of duty for 2019/2020 !
                Joan Thanking the outgoing Excutive on a job well done.
Thank you Ladies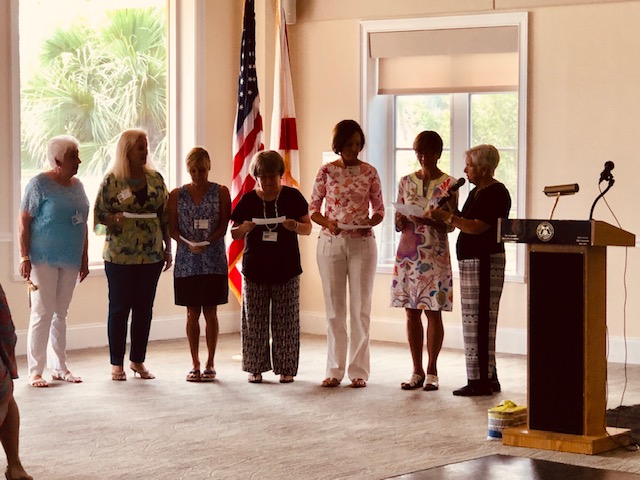 New Executive for 2019/2020 season was installed at the May Luncheon. President , Chris Mielke: First Vice President, Lori Kollmeyer: Second vice President , Mary Ann Gillis: Recording Secretary, Kendra Zizzamia: corresponding Secretary , Nancy Cogger: Treasurer, Kathy Ramsey: Past President, Georgette Kauhane. This new slate will begin their busy term in October.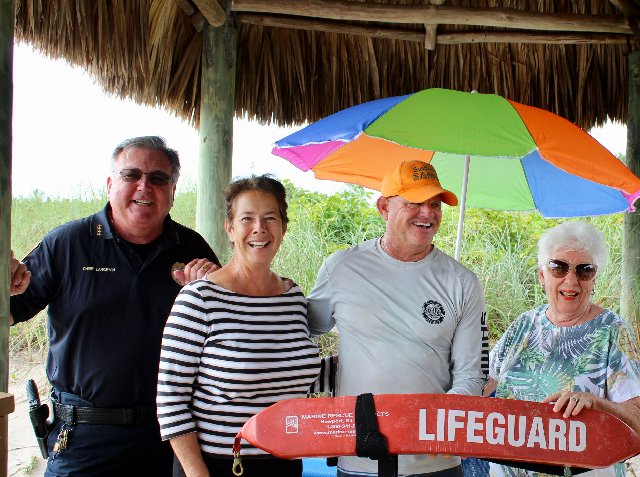 A Beach Wheelchair was dedicated                                            this morning to  Palm Beach Shores                                                for use on our Town beach.
                                                              April 15, 2019
Police Chief Steve Langevin,  Mayor Myra, Life Guard,                                                      Seasider President, Georgette Kauhane
 

Ryan's Case for Smiles, Marilyn Degler, is presented with a donation check from Seasider President Georgette and Bazaar Co-Chair Chris.  This charity makes pillow cases for children in hospitals that they get to keep. Special Smiles for everyone in this charity. 
New Day Adult Care Center receiving Seasider donation  April 12, 2019
Joan Reily, Chris Meilke, Director Julie Tombari, Sue McManus,Dale Mathews
A rest day for Care givers and a wonderful day out for the patient.
****************************************************************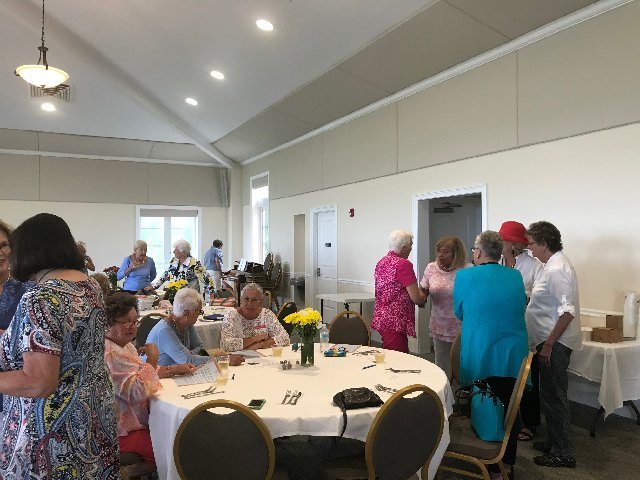 ++++++++++++++++++++++++++++++++++++++++++++++++++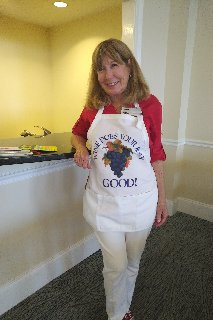 Always ready with a smile !
*********************************************************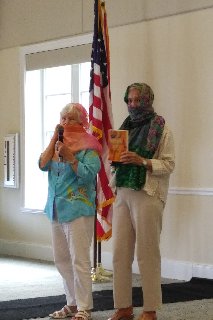 check on the Book Club 'page' to see what these gals are up to………………….and  more pic with surprise visitor!
************************************************************************

check the 'new member' page to welcome Pat Heal
**********************************************************

=====================================
Our Seasider  golfers  look like they had a fun day on the links.
The winning 4 some receiving their trophy ( glittering ball markers ) at the April luncheon.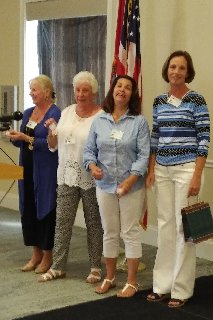 Maybe next season  YOU should join them for a great day ! ( even if it is just for lunch )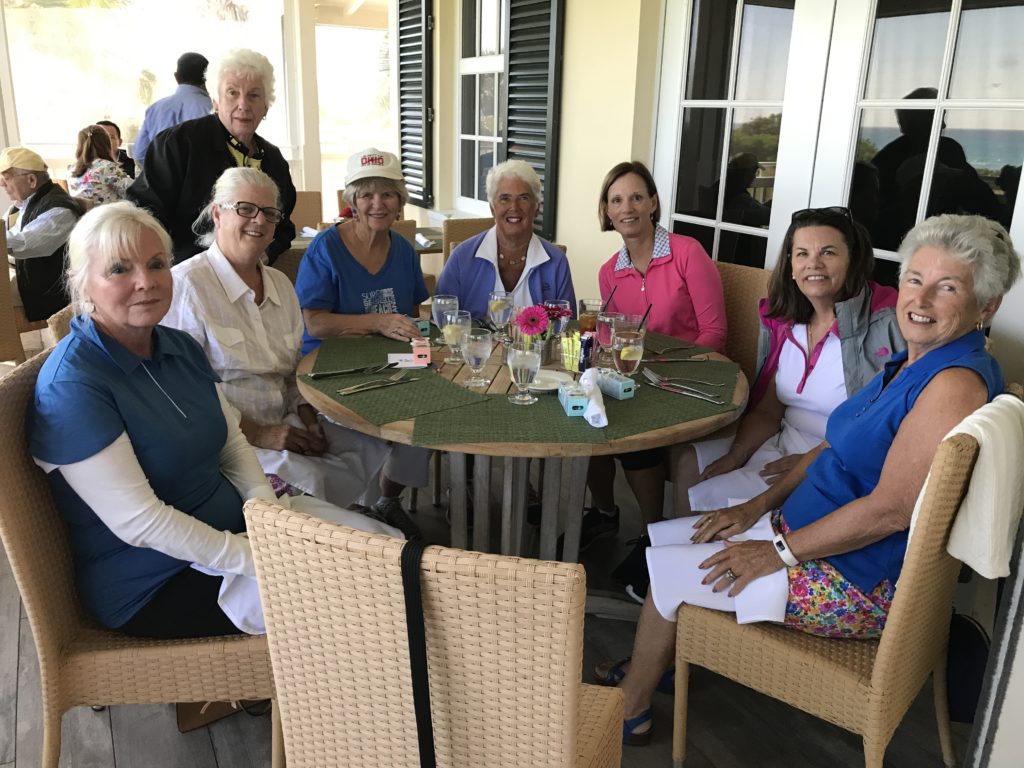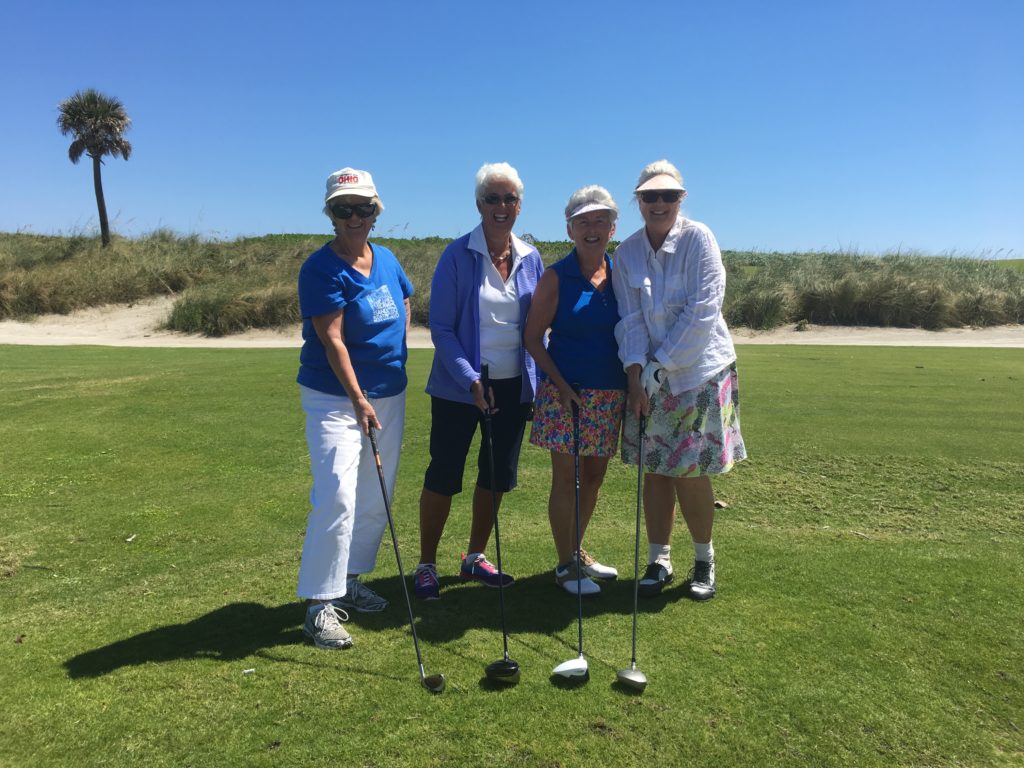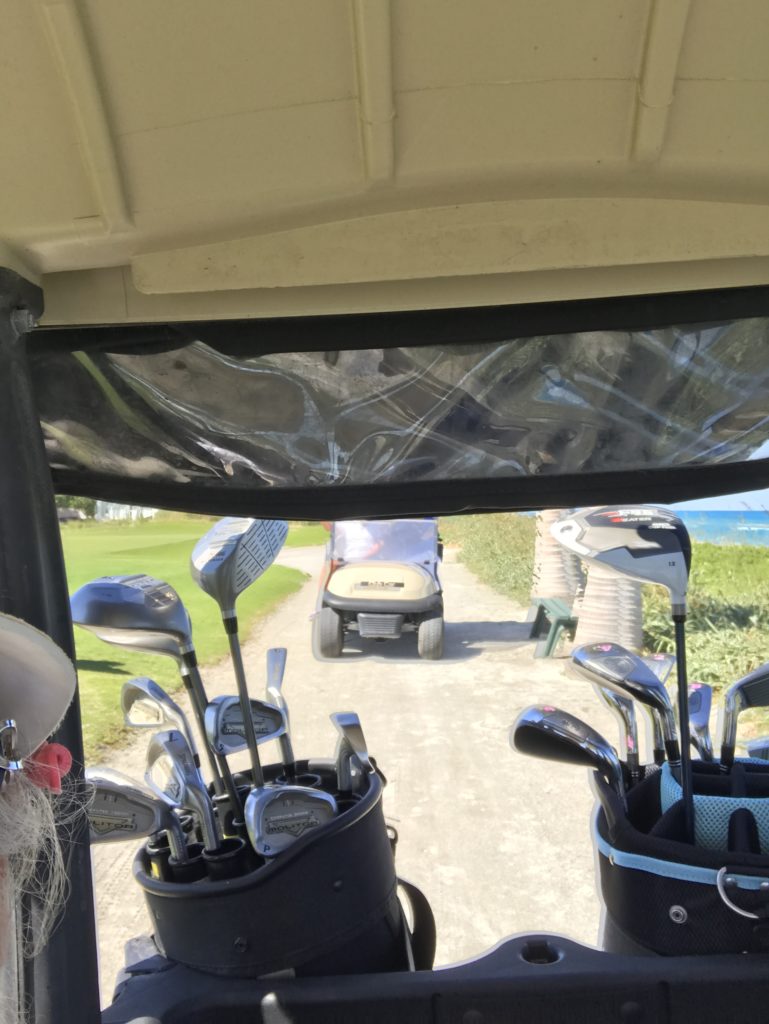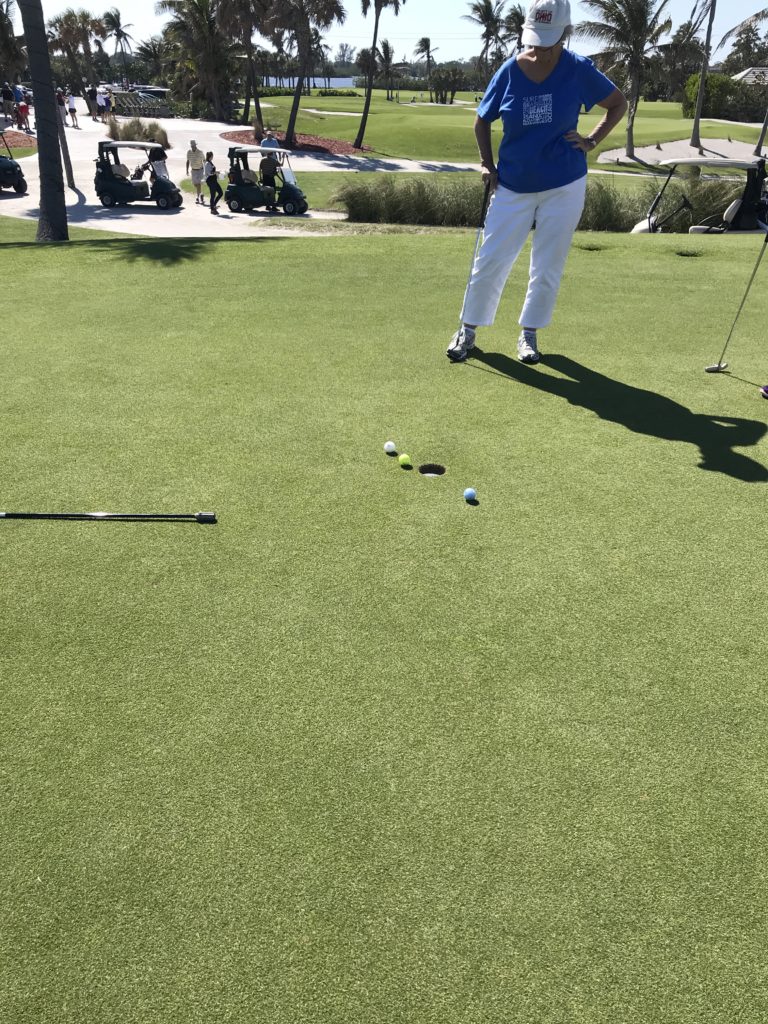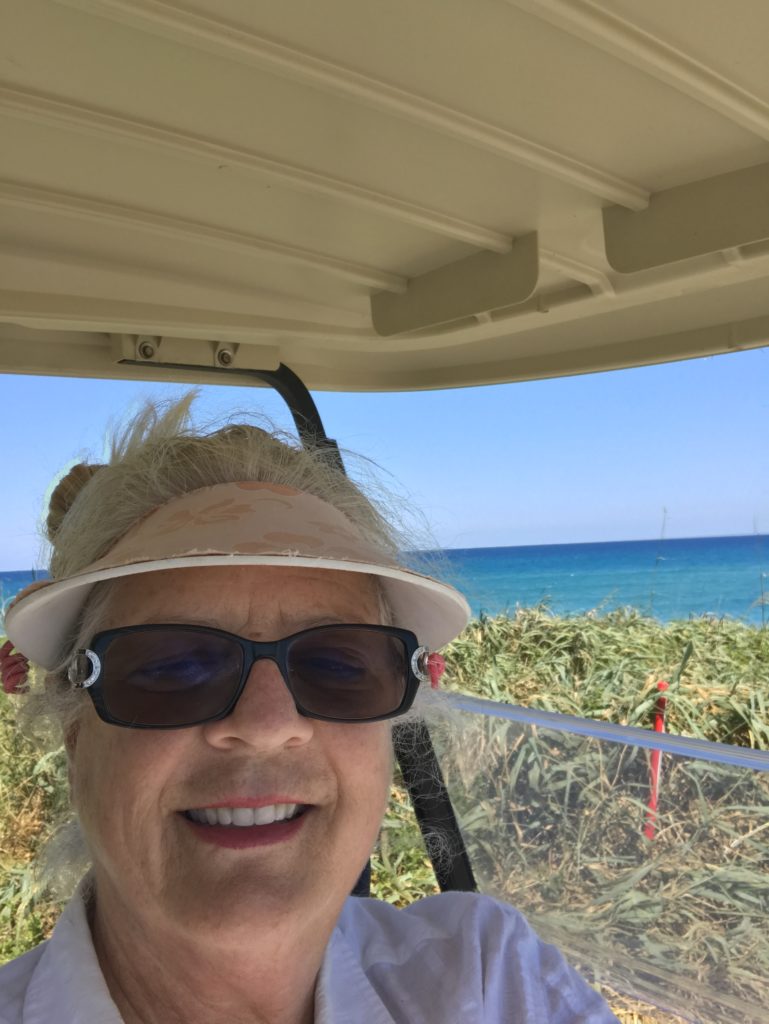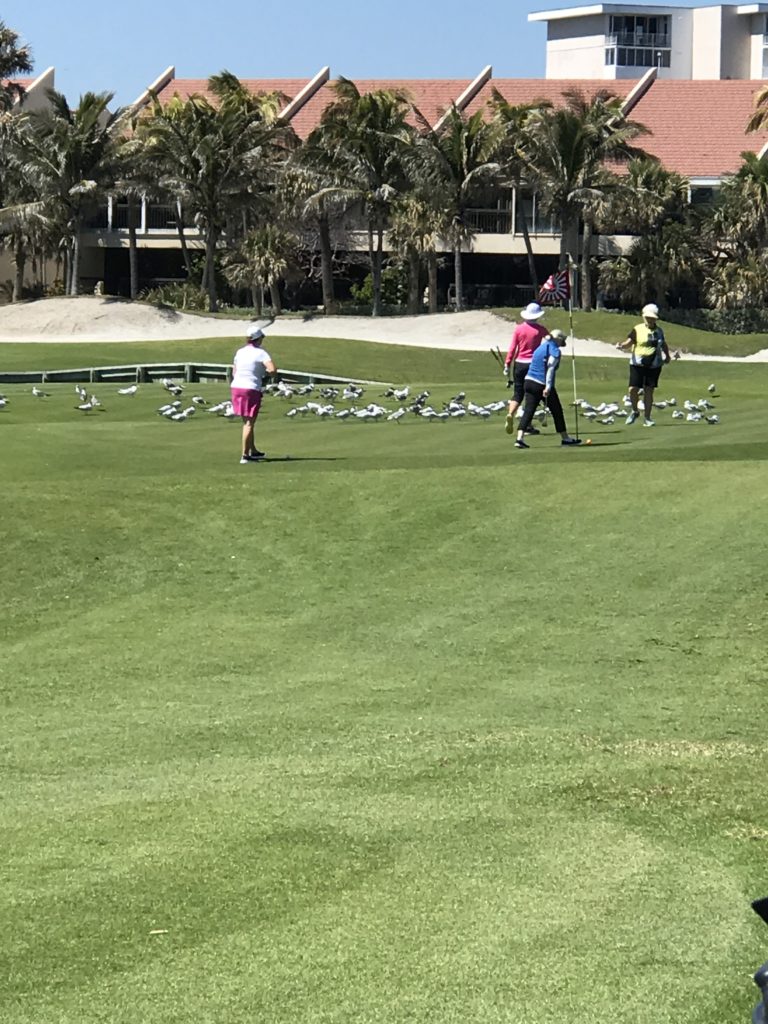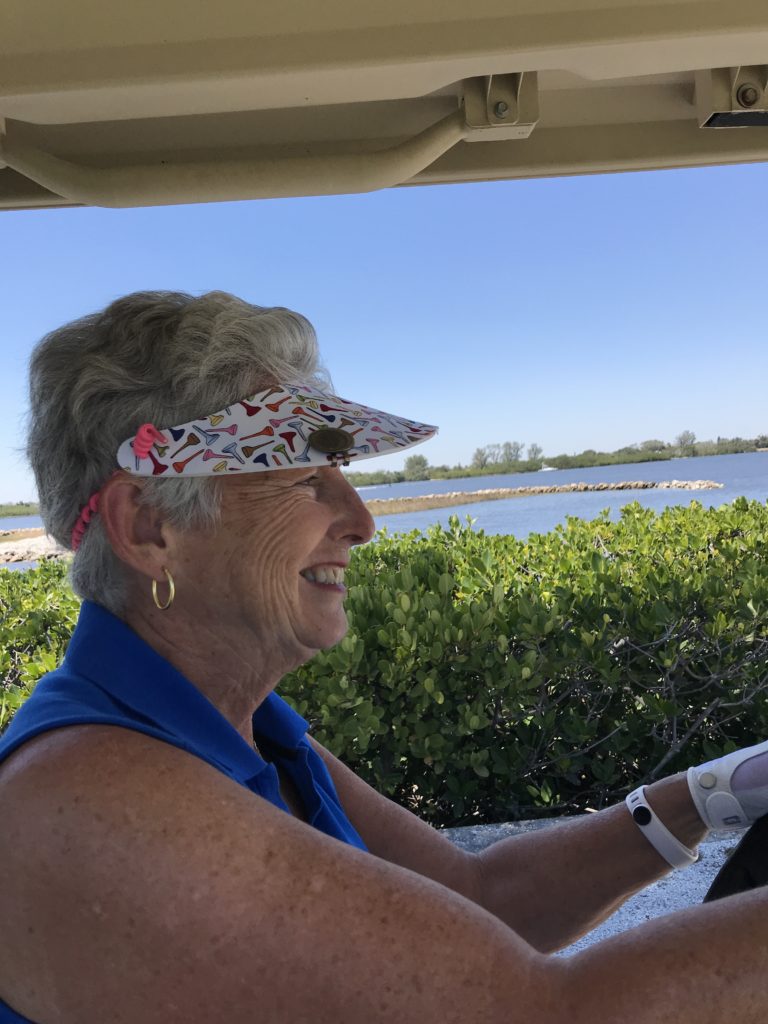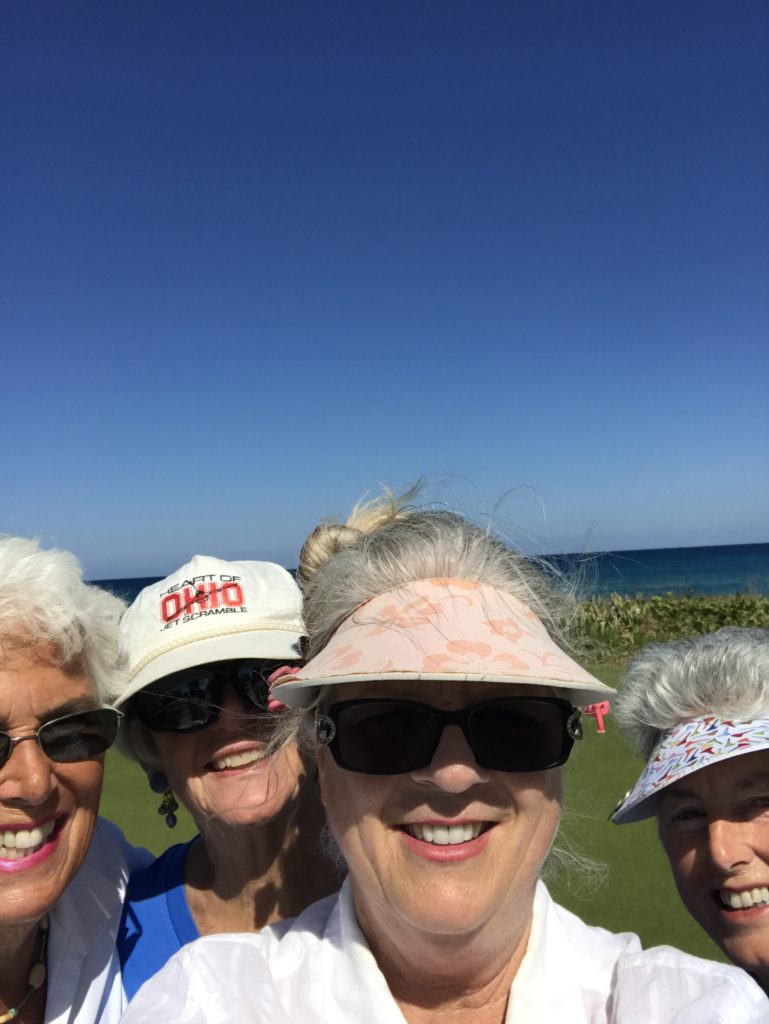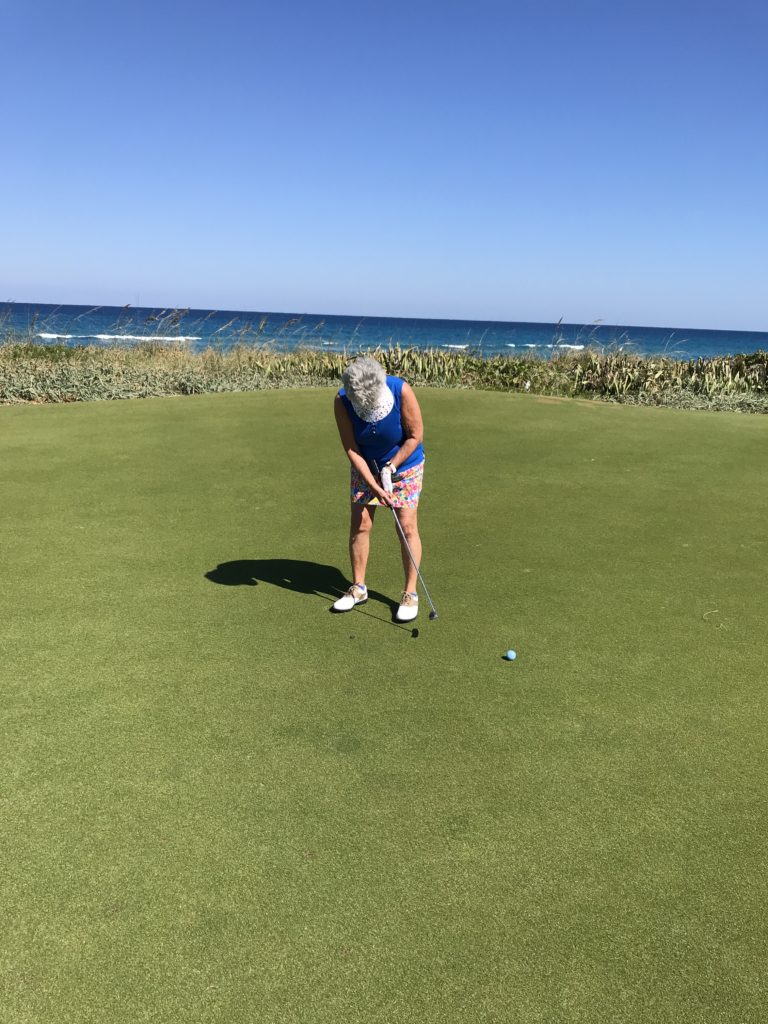 ===================================================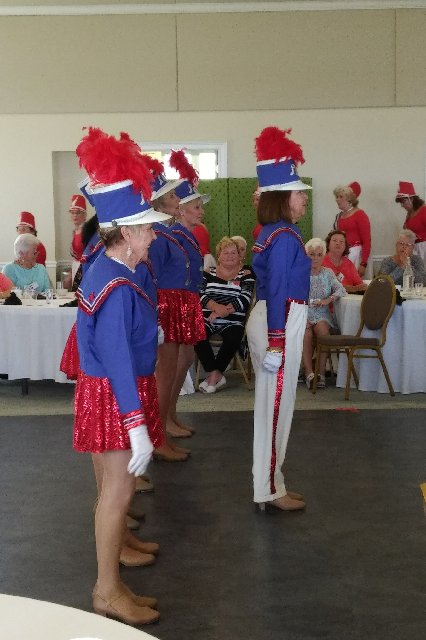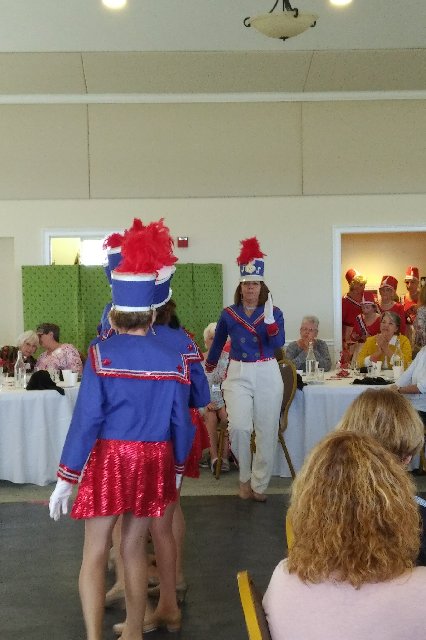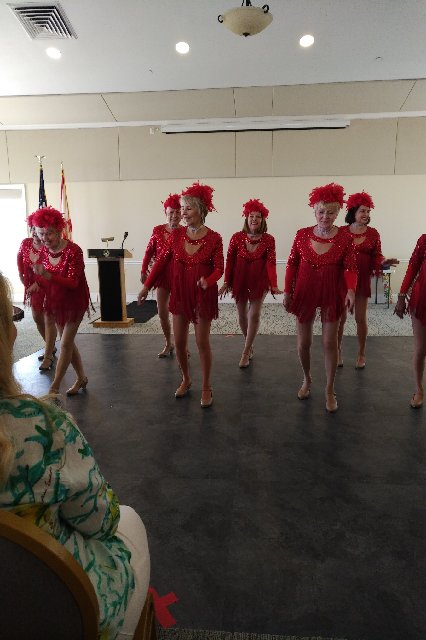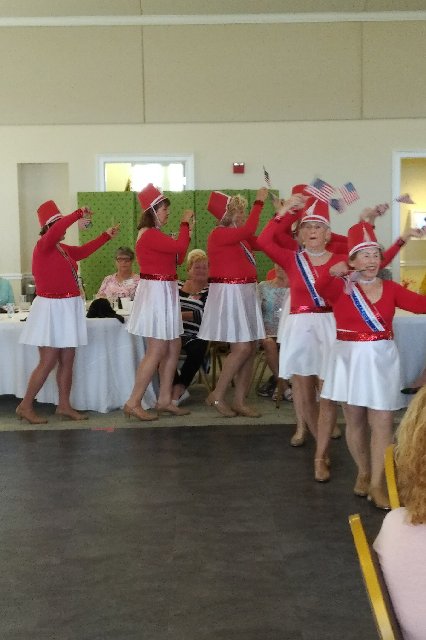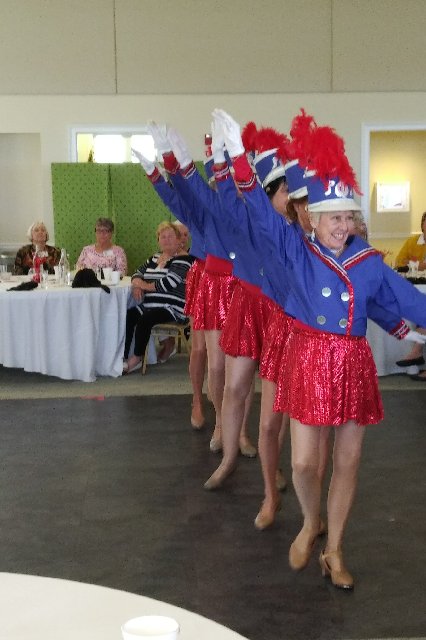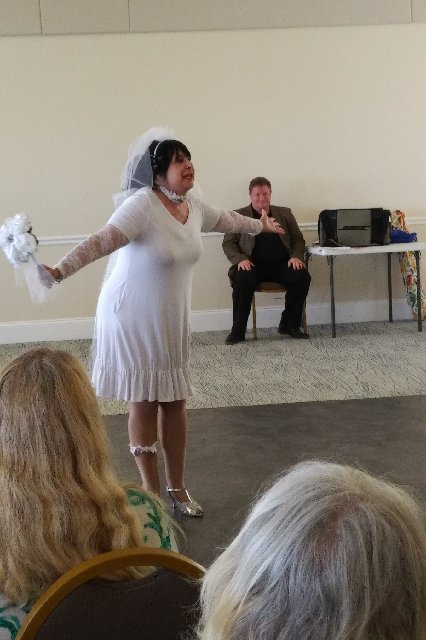 February Luncheon was entertained by the Coquettes Ladies Tap Dancing Group. Fantastic entertainment !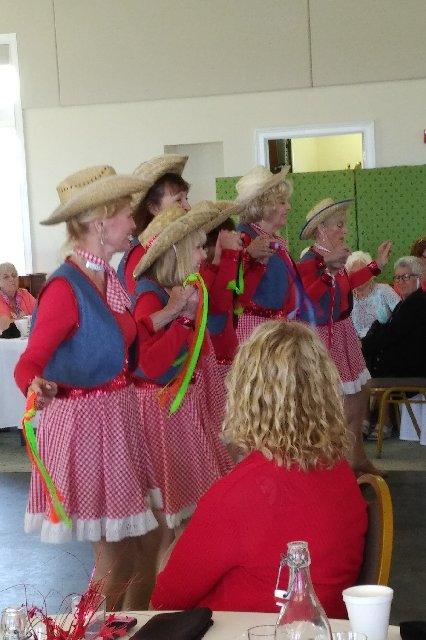 A wonderful roll model for our ladies, these gals range from 55 to 94 years of age !
Wow !
===================================================
Mimi and Bo Donly holding Mildred Kohler's  Proclamation Certificate presented to Mildred on her 100 Birthday by the Seasiders. A celebration of Mildreds life was held at the Sailfish Marina January 14, 2018 with many friends remembering Mildred , a long time resident of Palm Beach Shores and a Seasider.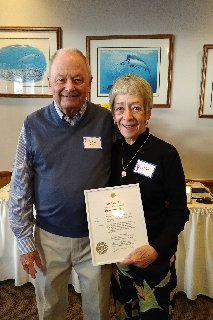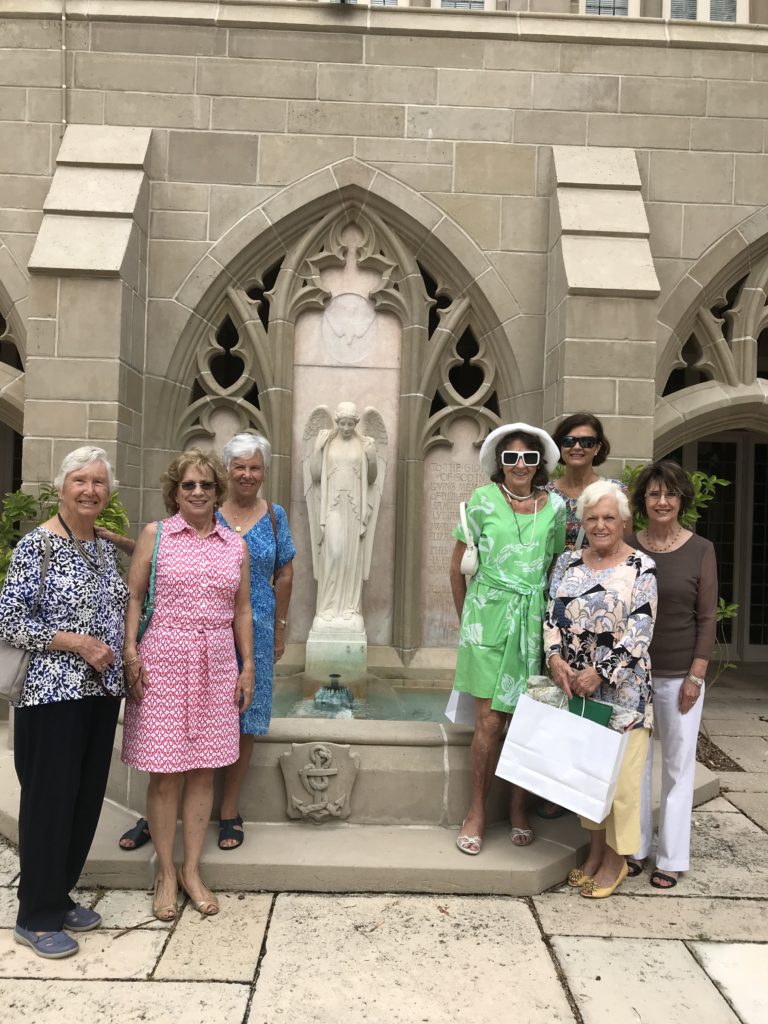 =
FourArts, Home and Garden  ladies touring Bethesda Church, Palm Beach and the wonderful decorations for Christmas.
Be sure to join these groups each month for different and exciting tours of our area. The monthly events are always announced in your monthly News Letter.
———————————————————————————-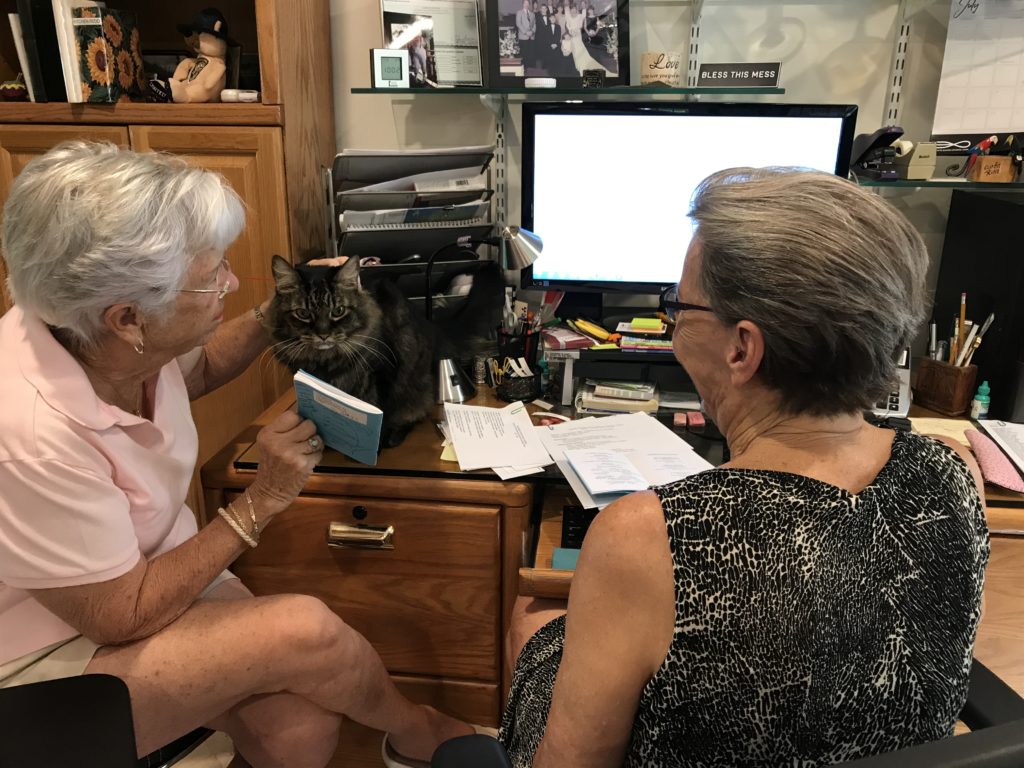 ================================================
==============================================
CONGRATULATIONS TO BARB AND CHUCK PLATNER
Seasider Barb Platner was honored with a Plaque for service to the community of Palm Beach Shores at the Community Center on April 11, 2017
Chuck and Barb were honored for over 30 years of service to the Environmental Committee which is a division of the Palm Beach Shores POA ( Property Owners Association )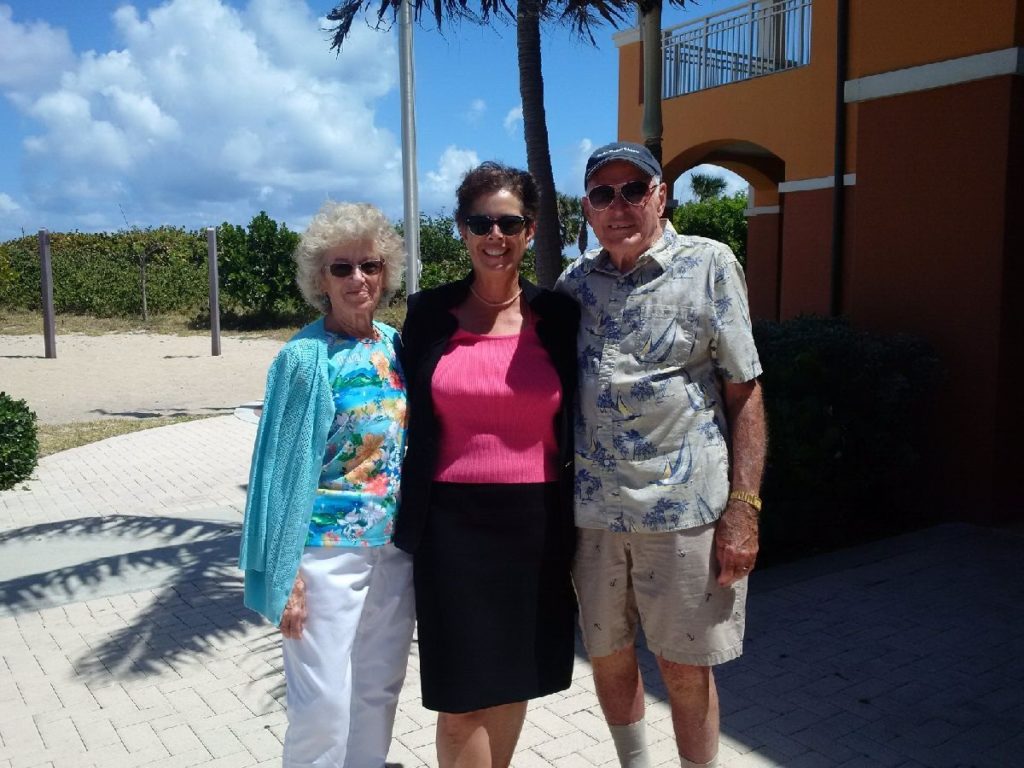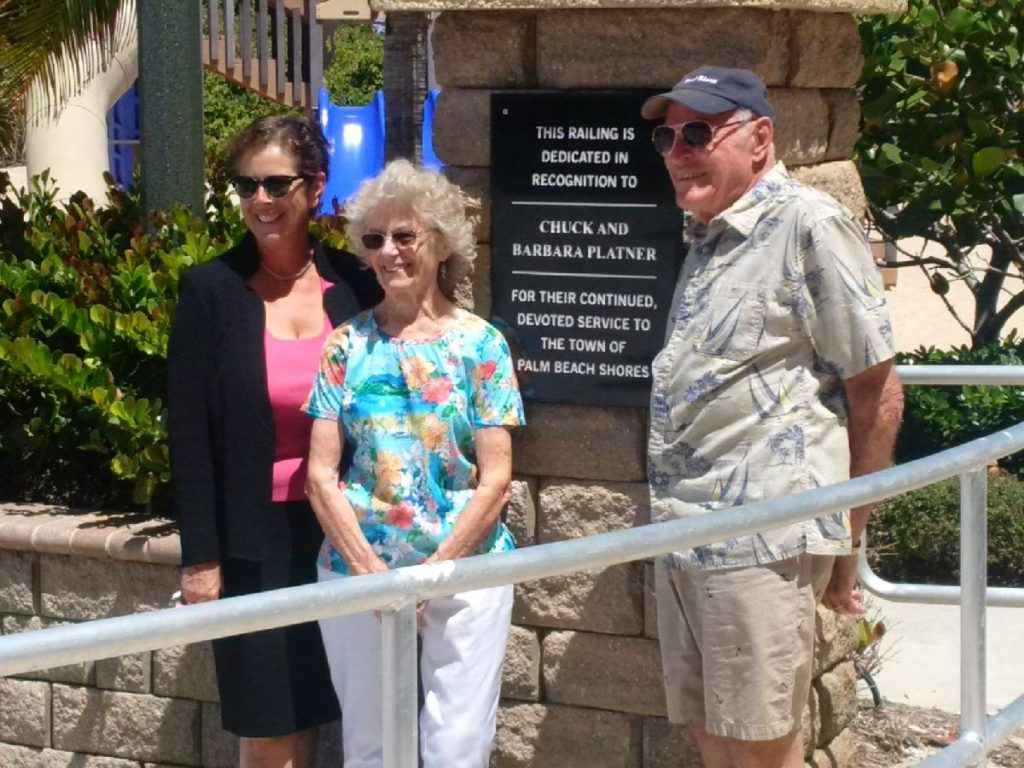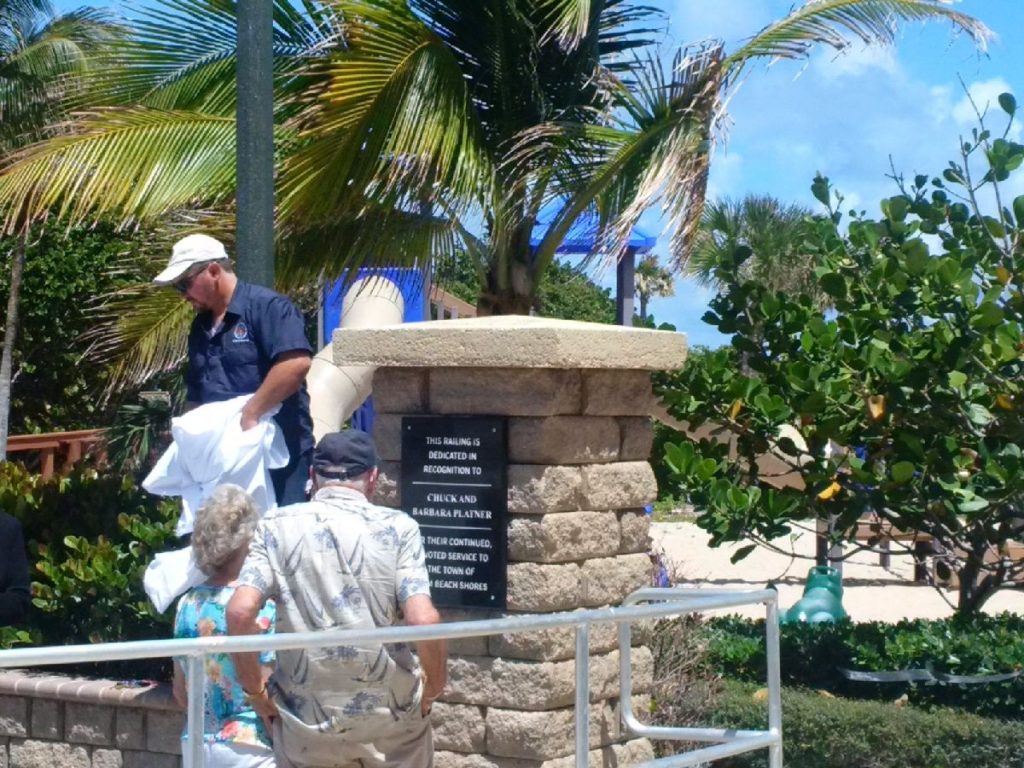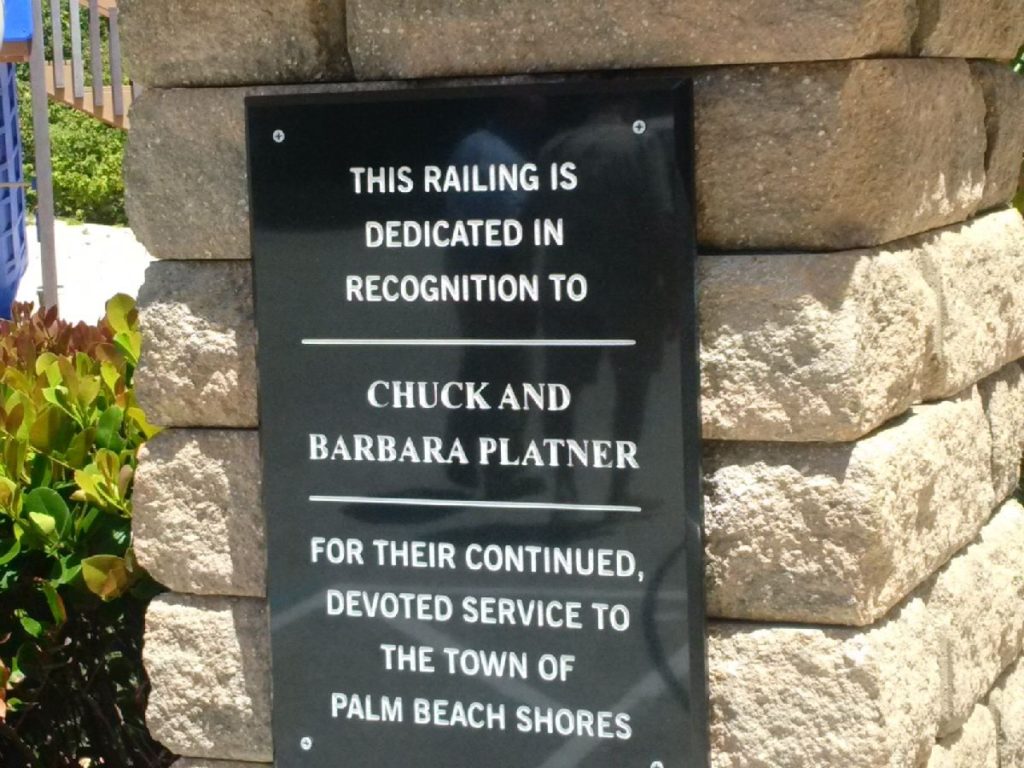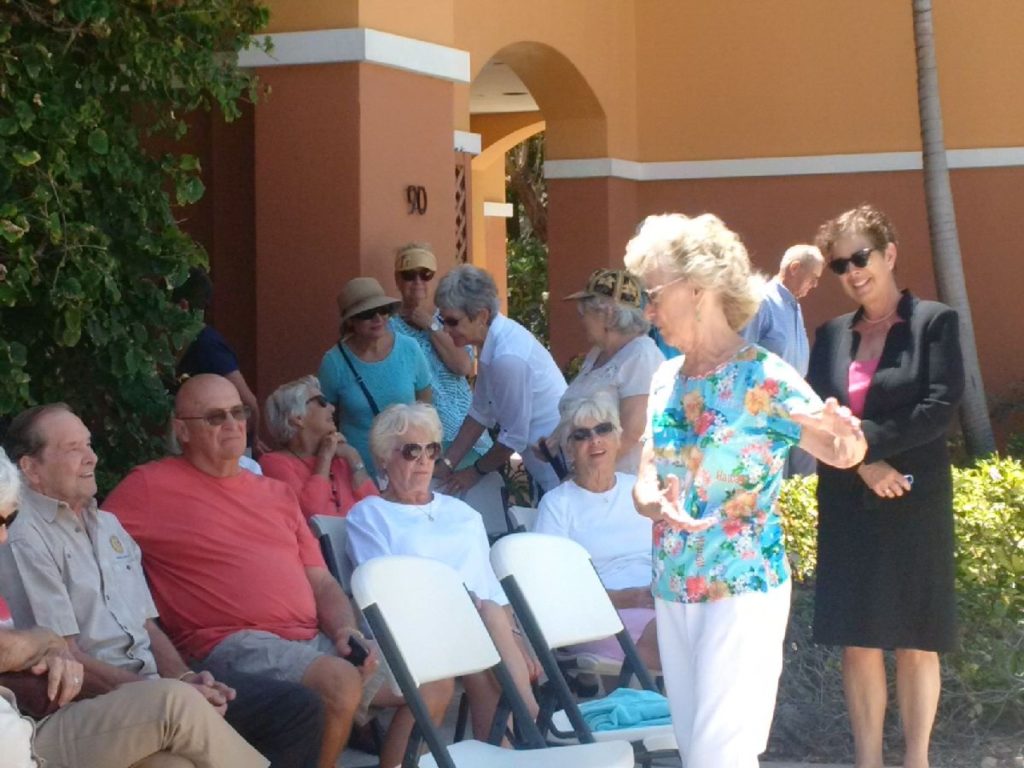 Shown with Palm Beach Shores Mayor, Myra Koutzen unveiling of the well deserved tribute to the Platners at the Community Center.
==================================================
=================================================
May 4, 2017 Meeting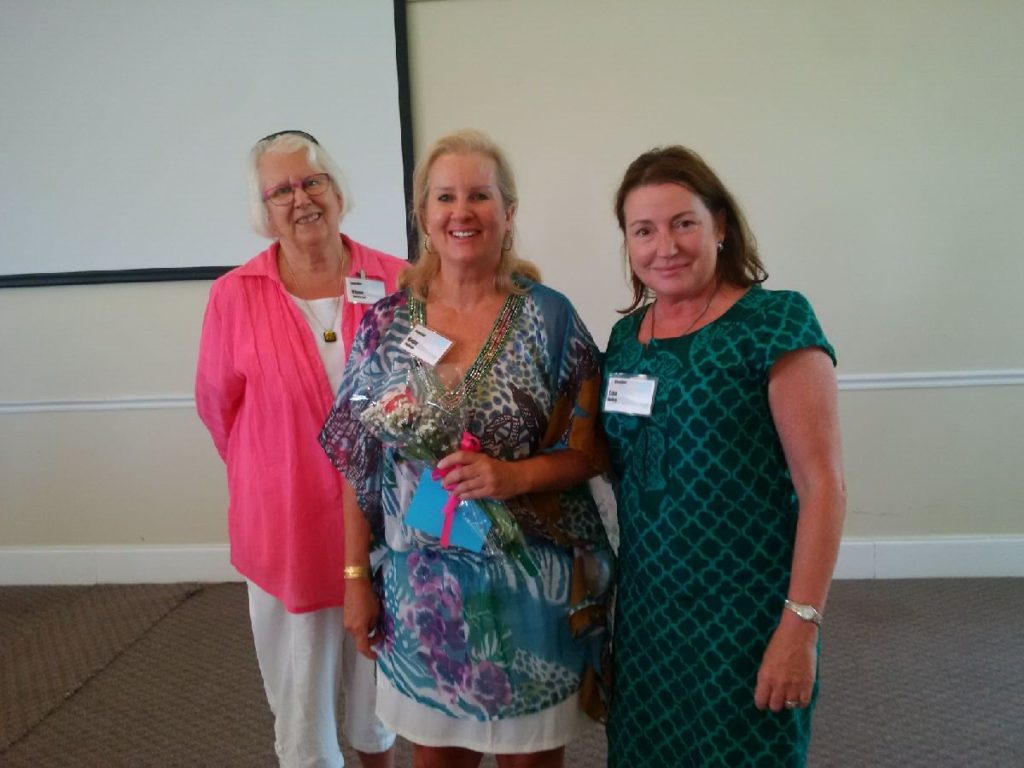 New member, Kathy Ramsey, with sponsor Lisa Gulley and Membership Chair, Diane VanerPol.
Please go to New Members page for details.
===================================================
April 2017 Seasider Luncheon
New Members were welcomed to the Seasiders
Julie Palhot sponsored by both Nina Lambert and Lori Kollmeyer
Marie Coppola sponsored by Carol McKenna.
Please go to the "New Member" page for their contact information.
Welcome ladies.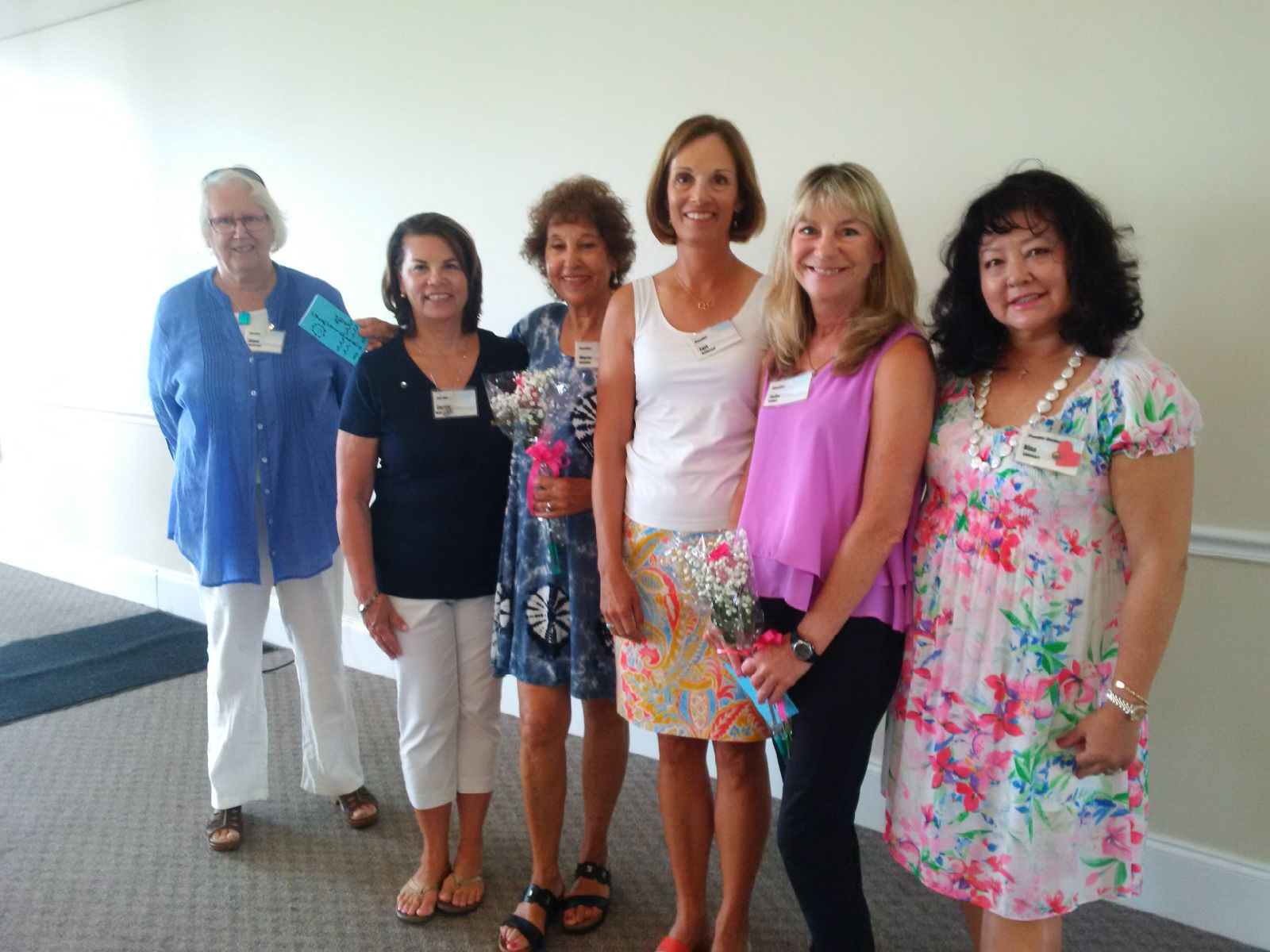 Diane VanDerPol, Carol McKenna, Marie Coppola, Lori Kollmeyer,Julie Palhot, Nina Lambert
———————————————————————————
New Members were introduced to the Seasiders at their March 2,
2017 luncheon.
We welcome these new members and look forward to their participation in our activities
Jeannie Ambrosini, Maryann McKeon and Cindy Stevens, Welcome !
************************************************************************
---
Please look in ' Fashion Show' web page for all the exciting pictures from the March 2 meeting.
**************************************************************************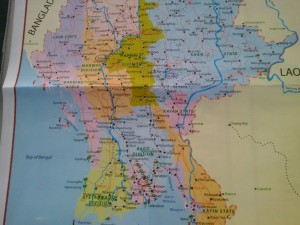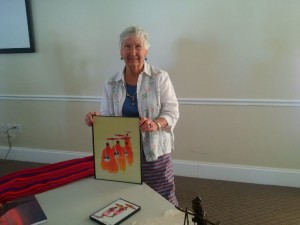 Speaker for February Seasider Luncheon was our own Dot Erickson who produced a series of wonderful slide on her recent visit to Burma / Myanmar
A beautiful Country with kind and beautiful people.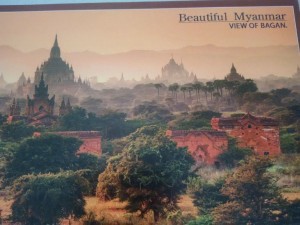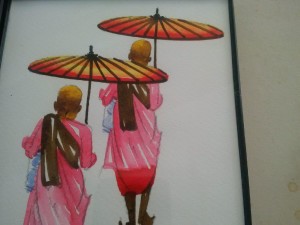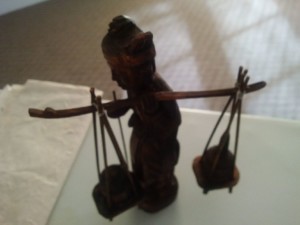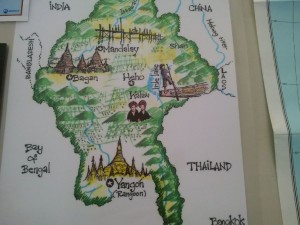 Thank you Dot for letting us travel the World with you !
………………

May 5,2016 luncheon
was the last meeting and luncheon for the season. We celebrated our President, Joan Reilly's birthday with Margaritas and Mexico snacks, all compliments of Joan !
Way to go Joan on your Special Birthday !
Our speaker was Craig Dietrich, Underwater Photograph Adventures and he was extremely interesting with wonderful pictures.
The 2017 Executive was installed
President Joan was presented with Birthday flowers by 'Senior' Dot
Margaritas and Mexican snacks were compliments of President Joan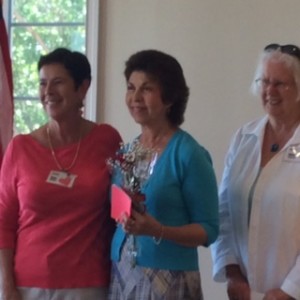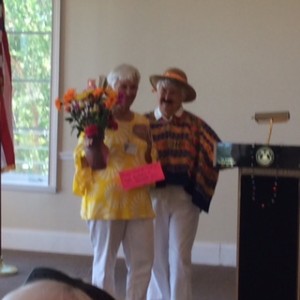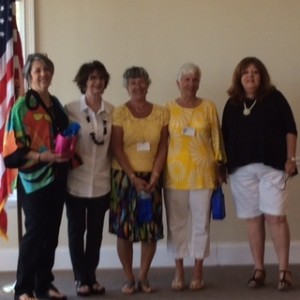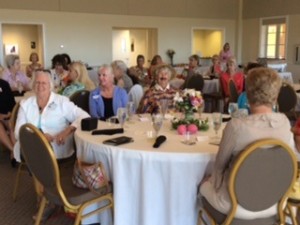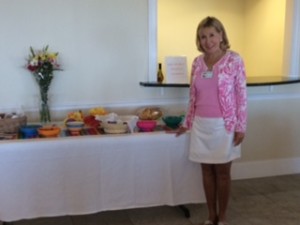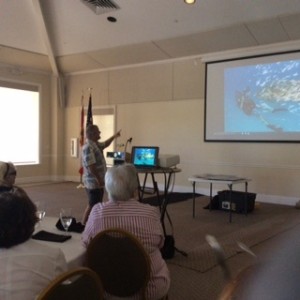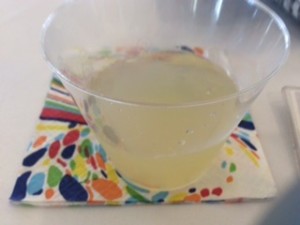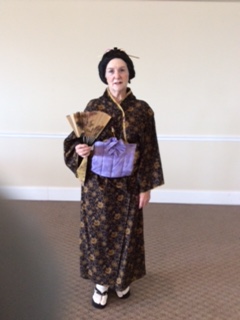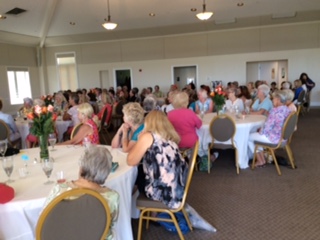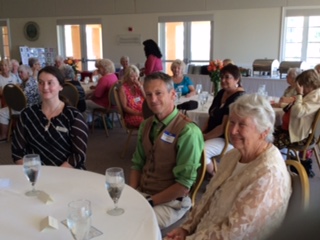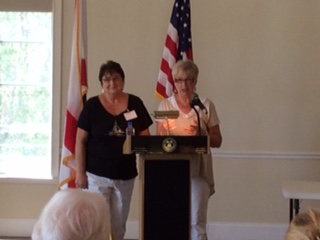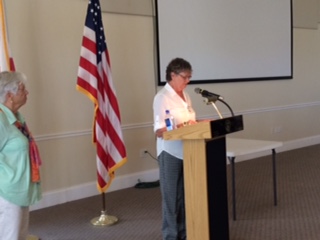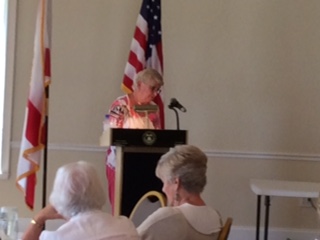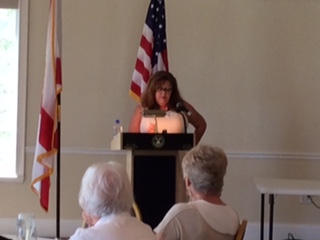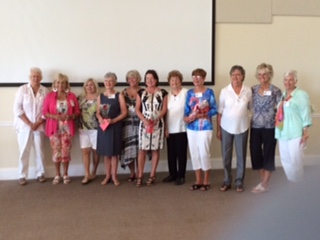 [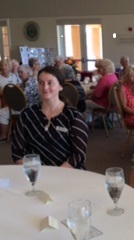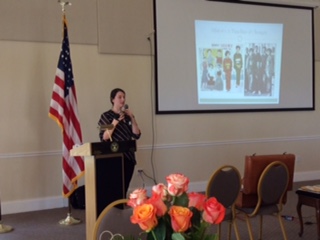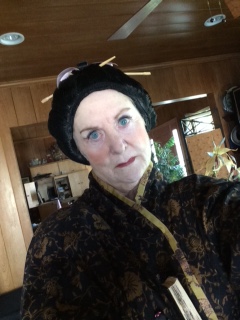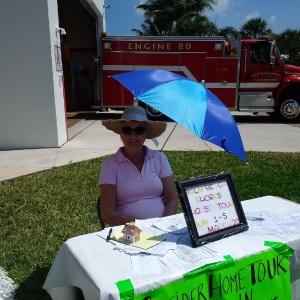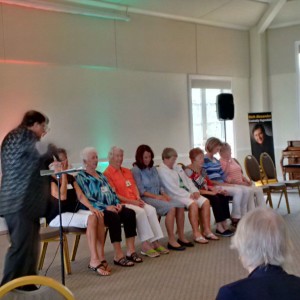 BRAVE LADIES BEING HYPNOTISED , WELL MAYBE NOT ? March luncheon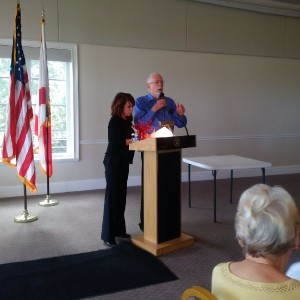 Earl Stewart, Toyoto Dealer was the guest speaker at the Feb 2016 luncheon. His wife , who works with him, gave us a view of a car dealership as well as one of his chief mechanic.  The Seasider ladies had interesting questions for him. He was impressed with our group of 99 !
Seasiders Ellie Roberts, Judy Craddock, Jean Whelan and Rose Crothers help celebrate Jeans 90th birthday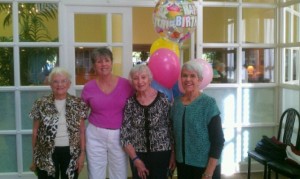 Jean Whelan celebates her 90th birthday with friends and family at Prosperity Oakes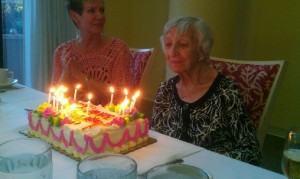 BOOK CLUB
The SeaSiders invited a neighbor from Palm Beach Shores who is an oft published author to come and speak to us about her work and the whole writing and publishing process.
26 women attended and all were thoroughly engaged in the charming and humorous way Mary Stanton presented her topics.
We all learned so much we didn't know about the writing world and enjoyed meeting this charming and talented woman.
Many thanks to you , Mary, for a delightful morning !
Dot Erickson, SeaSiders Book Club
COMMUNITY SERVICE PRESENTS CHECK TO CONKERR CANCER.
On behalf of Community Service, Sherry and Irene present a cheque to Marilym Degler for the Conkerr Cancer project. Marilyn and her merry band of sewers made over 4000 colorful pillowcases last year for children in the local hospitals with cancer. The pillowcases are bright and cheery and the young patients are thrilled to receive this special gift which brightens their stay while receiving treatment. Congratulations ladies !!
Garden Party
The Ladies of The Seasiders, enjoy an afternoon of flowers, fun and desserts at the home of Hostess Dot Erickson. Mrs. Ericksons home was in full bloom, her home has a tremendous back yard of colorfull flowers and paths to sit relax and enjoy the beauty.
The latest news about Seasider's from the community! Please feel free to send messages to our web master, lsommers@sommers.on.ca to post to the website. Note that news can be about individuals, ideas or anything that you feel is of importance to Seasiders. Keep us informed.
Caroll, Carol and Brenda enjoying pizza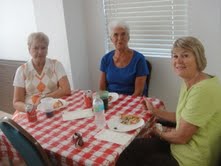 Paula, Judy and Eileen getting the tables ready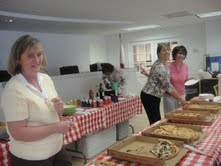 Ann and Barb enjoying a conversation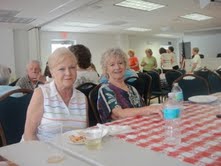 De, Alice ,Pat and Irene discussing "world events"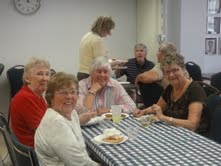 The roamin "Romain group"
Quilting for the Veterans
A group of Community Service gals gather at Ellie Roberts home for cheer and fellowship. A new quilt was in progress on the 'frames' which is always a treat to see. Ellie also had Lap quilts ready for Eileen and Judy to distribute to the Veterans Hosital.
You are always welcome to join in Thursday morning workshops at the Town Hall
61 st Birthday Party, 2011
Seasiders are now 65 years old ! 2016
The Seasiders celebrated their 61st Birthday Party with a beautiful cake at their monthly luncheon at the Community Center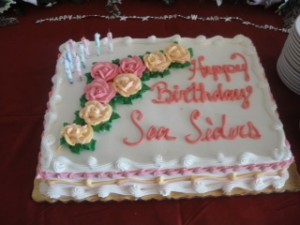 Community Service
A group of Community Service gals gather at Ellie Roberts home for cheer and fellowship.A new quilt was in progress on the frameswhich is always a sight to see.Ellie also had lap quilts ready for Eileen and Judy to distribute to the Veterans Hospital. You are always welsome to join in thursday morning workshops at the Town Hall.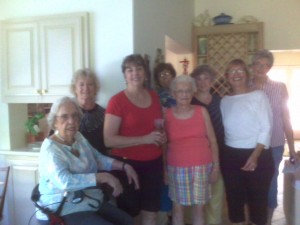 —————————————————————————————————
Community Service "Sew-In" Workshop
On April 23, 7 members met at Ellie Roberts home to complete "premie" blankets for St. Marys NICU, knitted hats for the the Childrens Cancer Unit and 2 lap quilts for the our vets at the VA Hospital.
Barb Platner "steers" Ellies quilting machine over a VA quilt,
with support from Alice Sirl.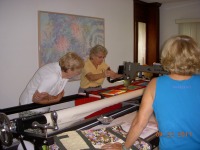 Alice Sirl and Dee Dorsey ( and the cat ) take a sewing break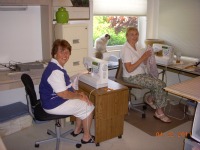 Ellie displays one of 48 completed baby quilts .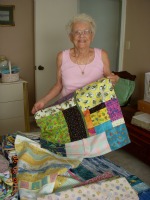 Barb Platner "steers" Ellies quilting machine over a VA quilt, with support from Alice Sirl.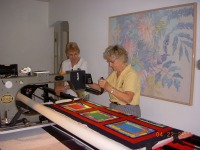 —————————————————————————–
Judy Craddock recently presented Guidance Counselor, Mrs. Lisa Wear, with gift certificates for 4 very deserving families at Lake Park Elementary School. The four families were chosen by the teachers because of their outstanding committment and support to their childrens education in spite of their own circumstances and needs.