SUPPORTING LOCAL GROUPS WITH THE PROCEEDS FROM OUR CHARITY FUNCTIONS !  ' WE CARE AND WE SUPPORT'
Seasider Community Service co-Chair, Chris Mielke ,  PP Joan Reilly and co-Chair, Diane VanerPol  at the Lake Park Elementary School in Lake Park which is one of our local areas that we support.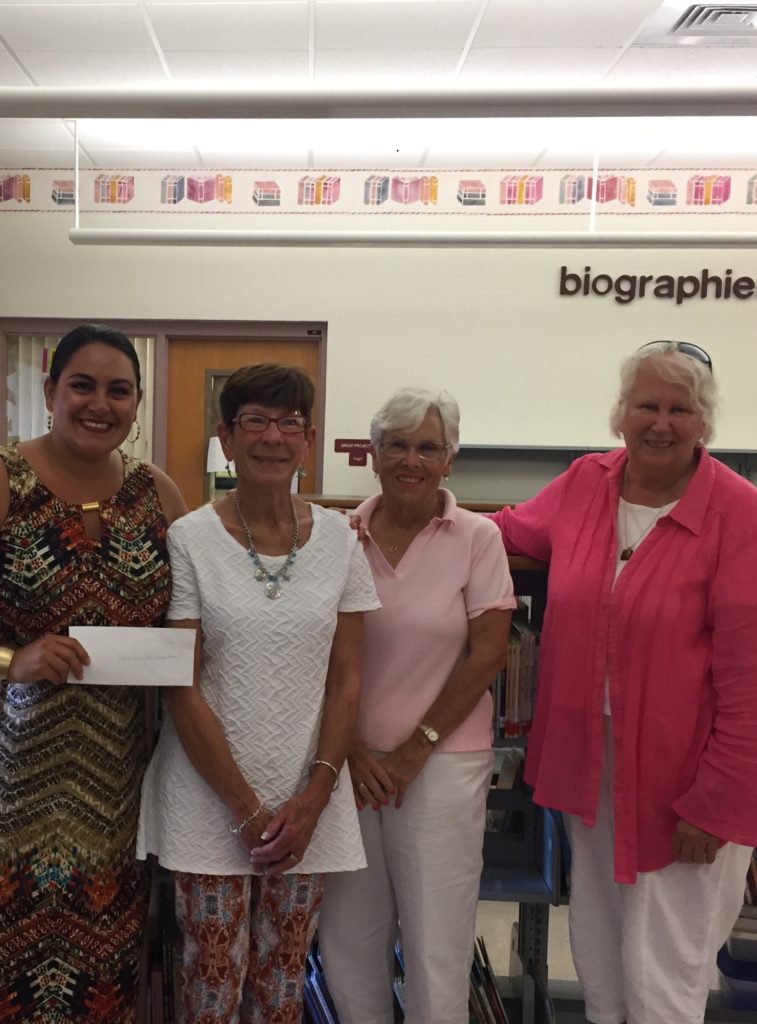 Community Service gals presenting a donation to South Side Concerned Mothers in Riviera Beach.   Seasiders, Dot Erickson, Chris Mielke and Diane Vanderpol.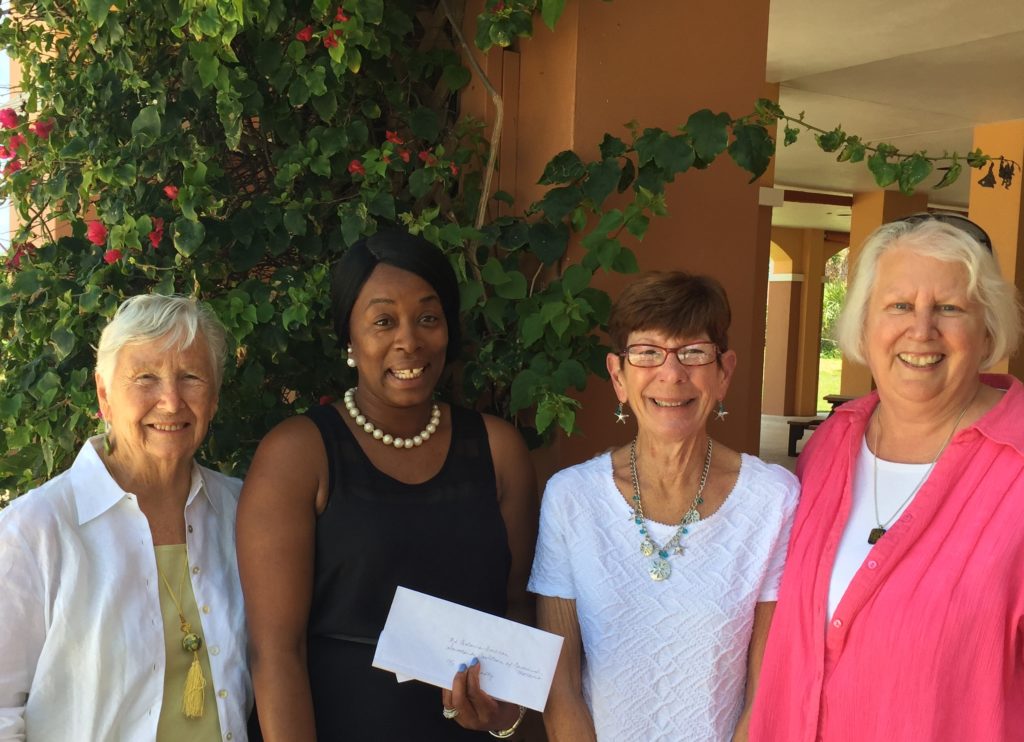 ================================================
Seaspray Resort Hotel owner,    Rick Benisasia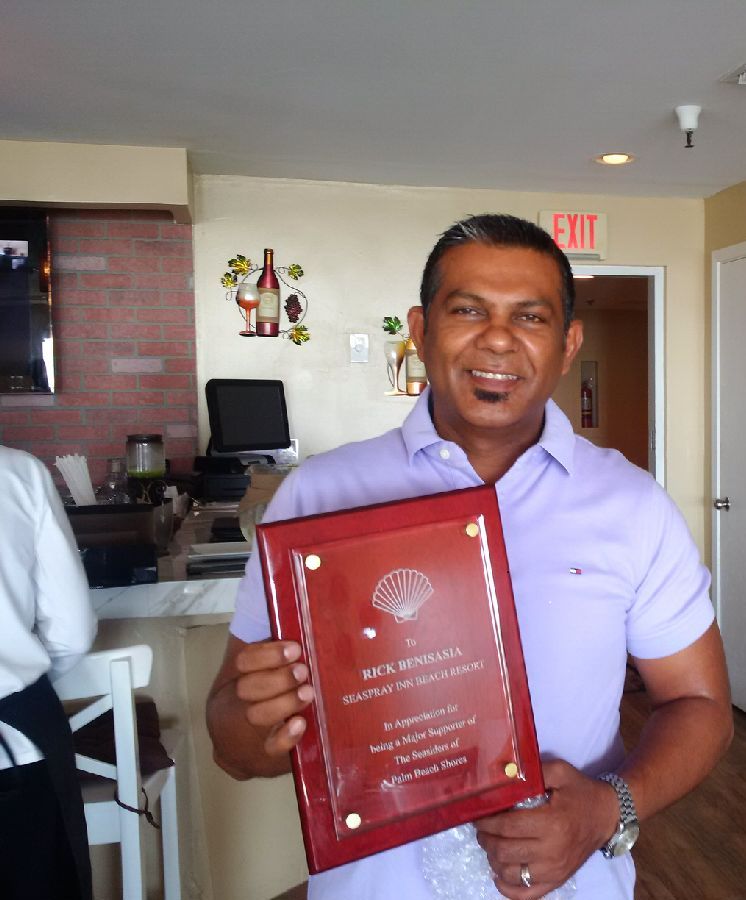 Rick Benisasia owner of the SeaSpray Hotel in Palm Beach Shores is presented with a plaque of appreciation for his support in aiding the Seasiders in their Annual Charity Bazaar which is much appreciated.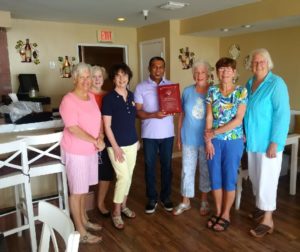 A few of the Community Service ladies enjoying a delicious breakfast and presenting Rick with the plaque of appreciation.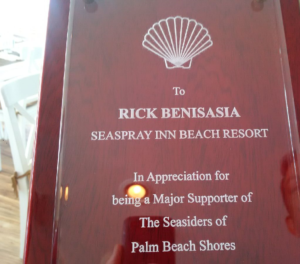 In Appreciation for being a Major Supporter of the Seasiders of Palm Beach Shores.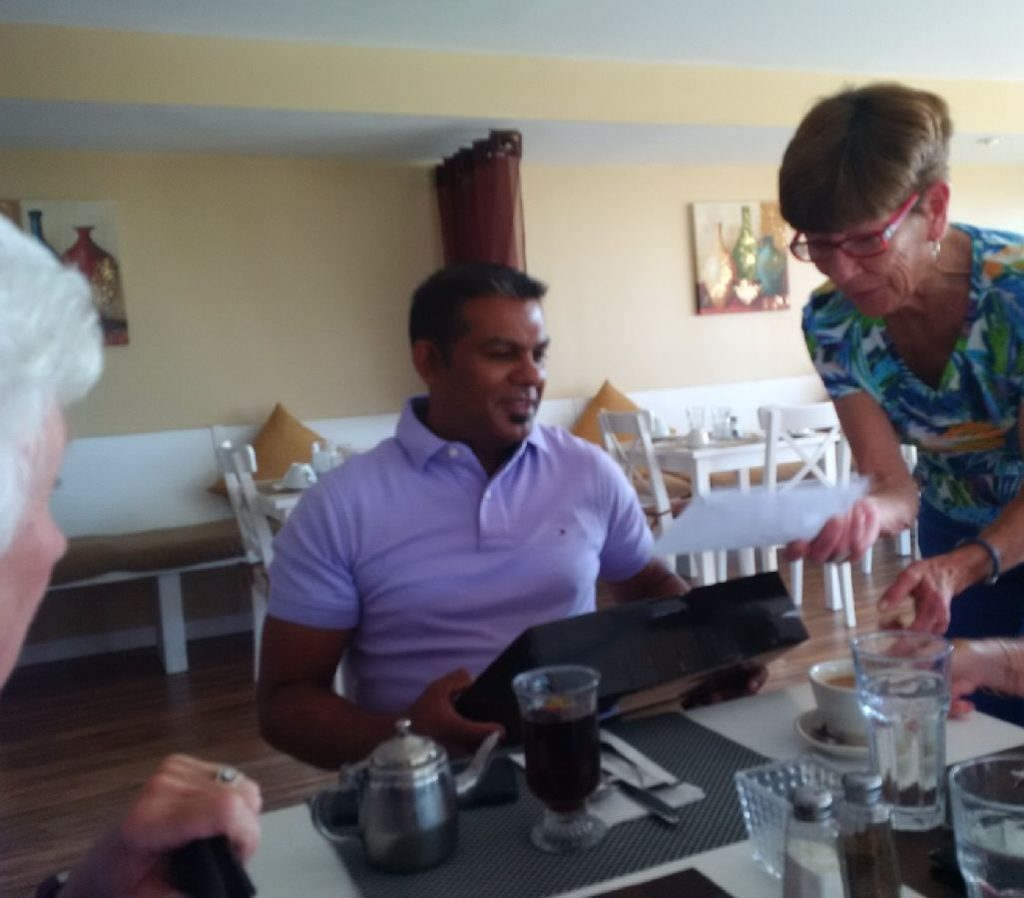 Chris Mielke, Co-Chair of the Annual Bazaar presenting the plaque to Rick.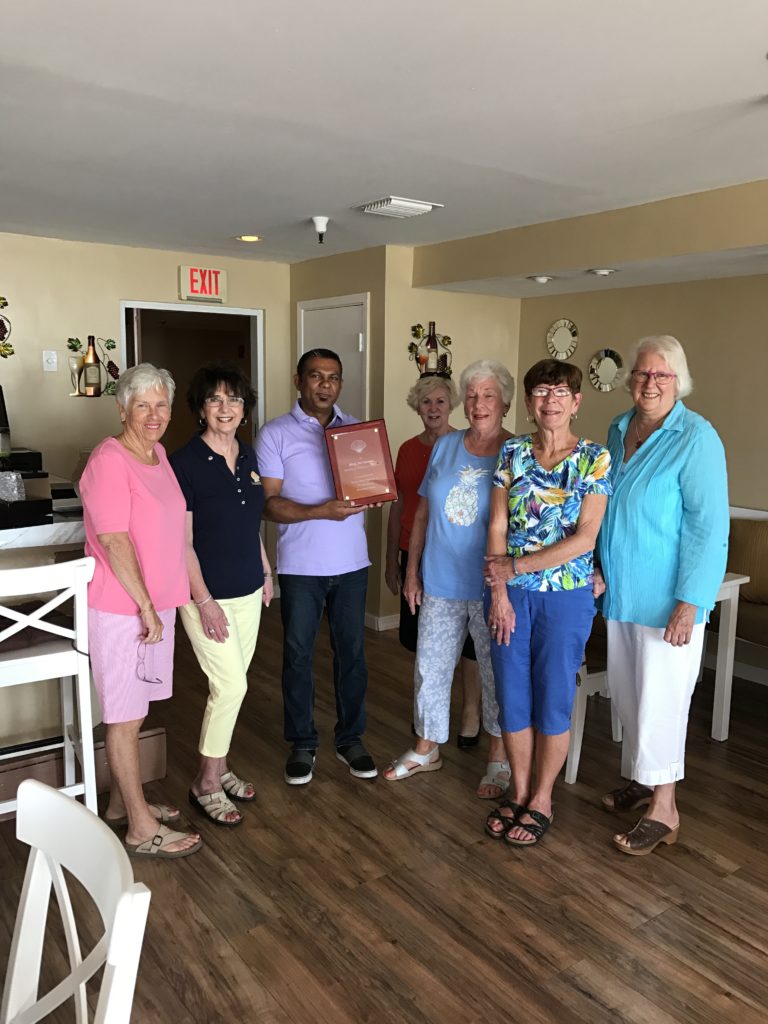 Thank you Rick  for YOUR Community Service to the Seasiders.
===================================================
The NEW DAY ADULT CARE CENTER OF NORTH PALM BEACH
was a presented with a check by the Seasiders of Palm Beach Shores. This is one of the many charities that receive support from the proceeds of our Annual Charity Bazaar.  "Supporting our Bazaar Supports the local area" and we thank the total community for shopping, donating and working at our fabulous February Event.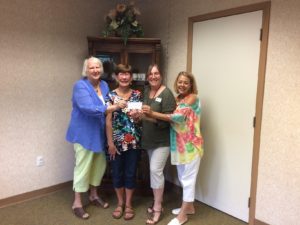 =================================================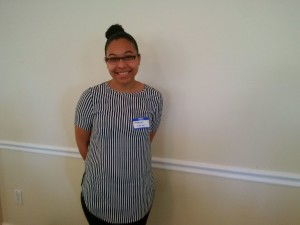 Meagan Carter the Seasider Recipient of a 4 Year Scholarship was introduced at the February 2017 luncheon.,The 85 ladies in attendance were extremely pleased to meet Meagan. We wish her success in her studies and welcome her back any time she is available to be with us.
*************************************************************************