The 2020 Holiday Market was a Success !
Thank you all for participating, crafting, sewing, baking ,purchasing and working. All our profits go towards our Charities and it is rewarding for us to see Our Seasiders and Community pull together in these trying times..
THANK YOU !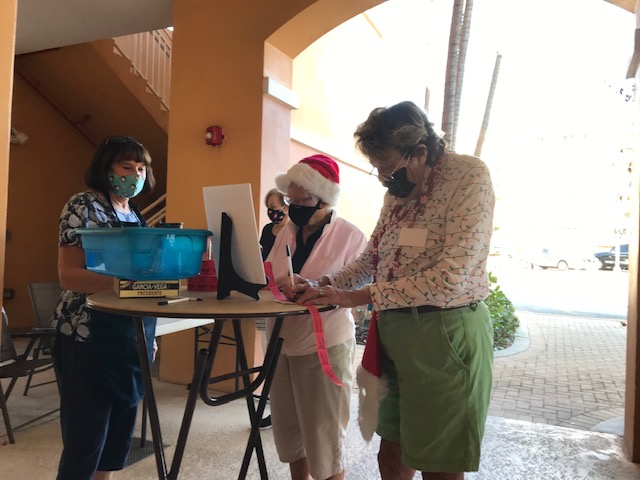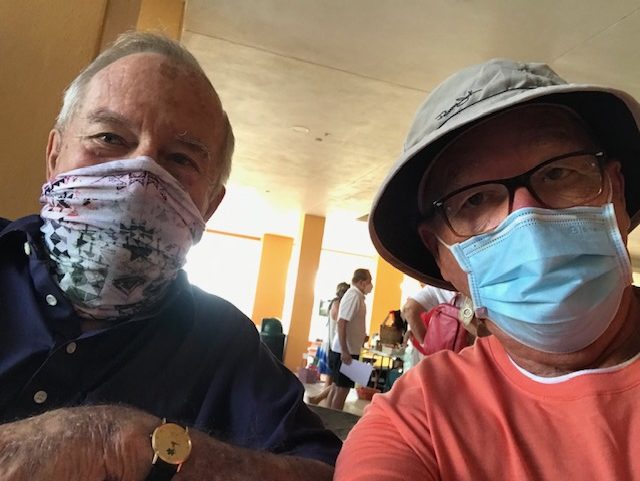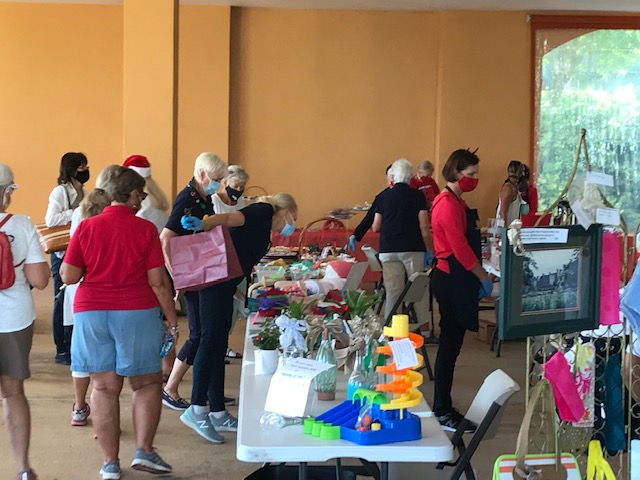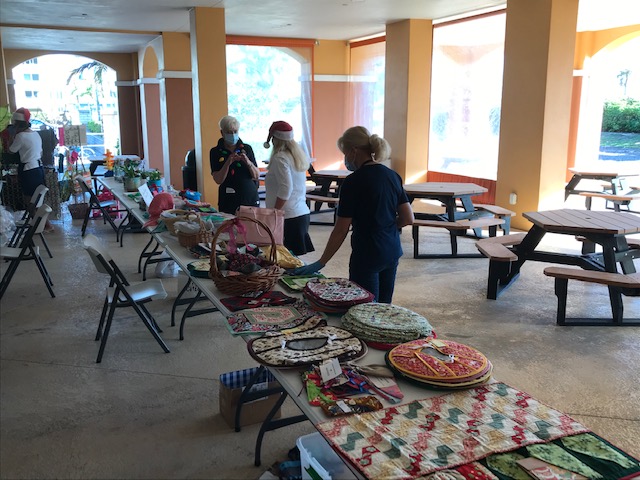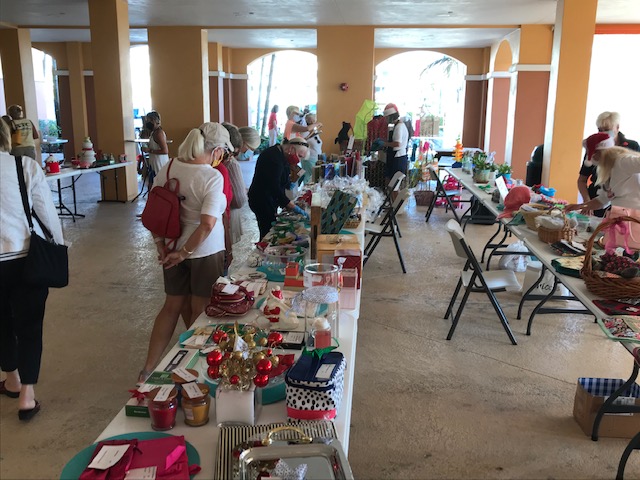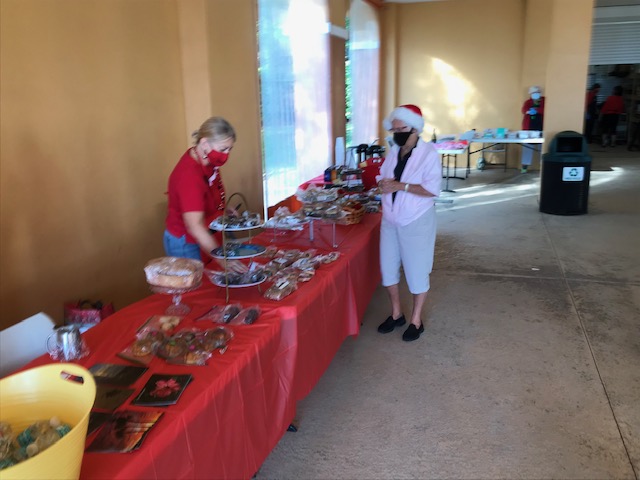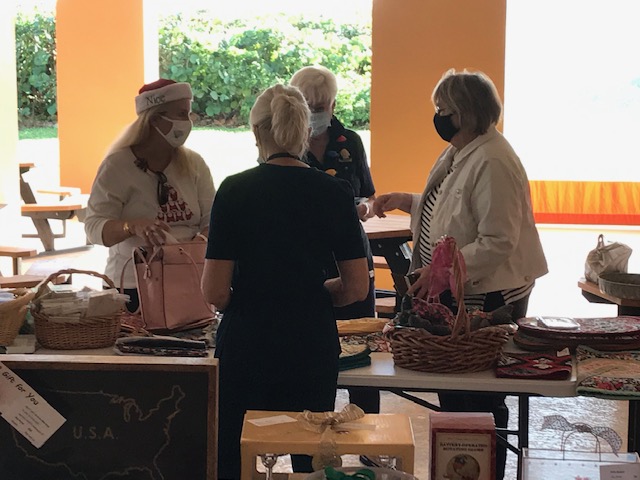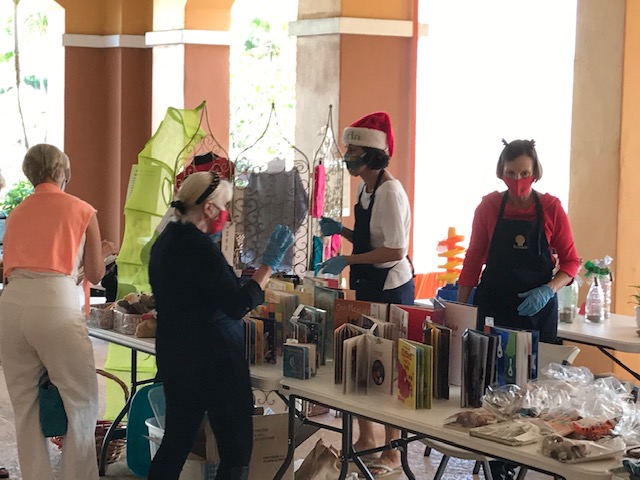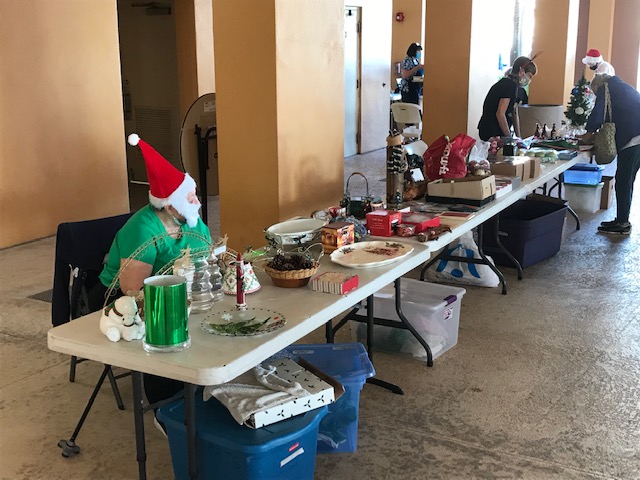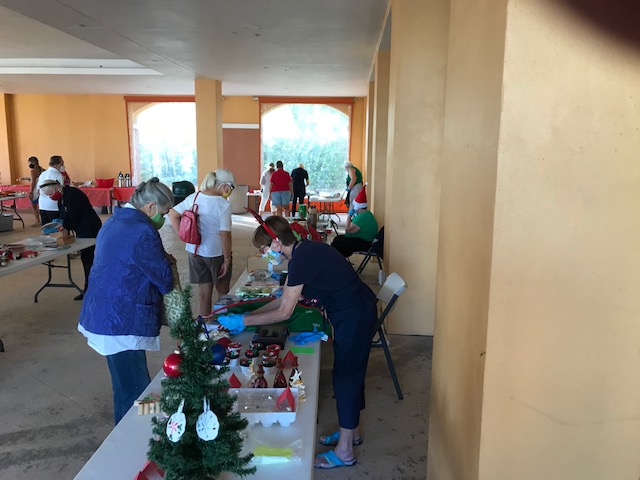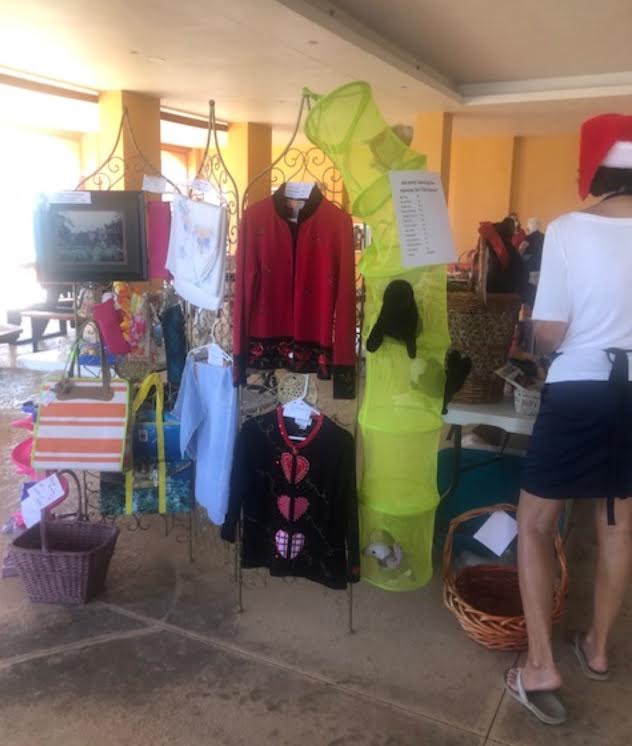 Wow, look at the variety we have to offer !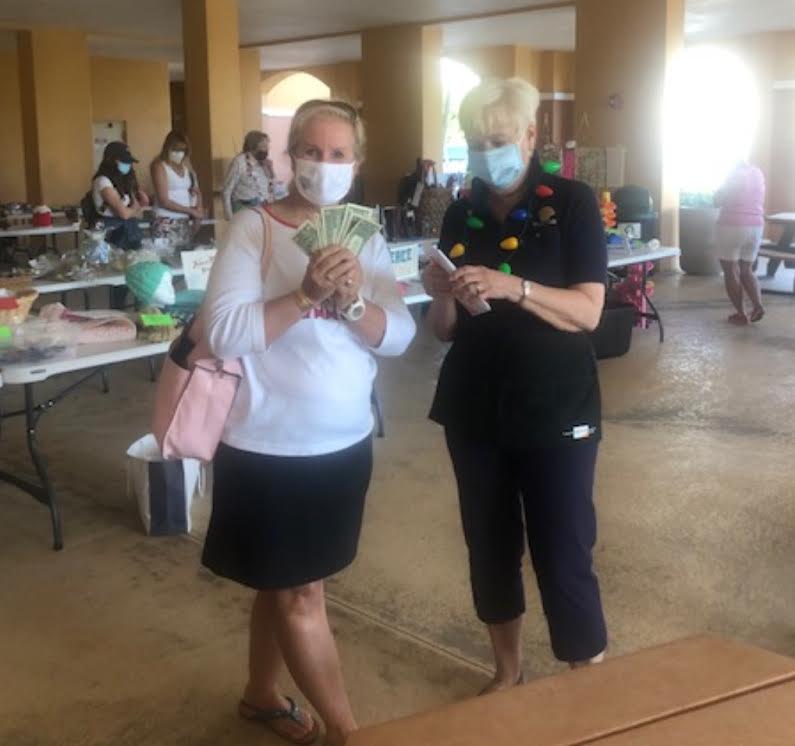 We made money for our Charities today ! Yea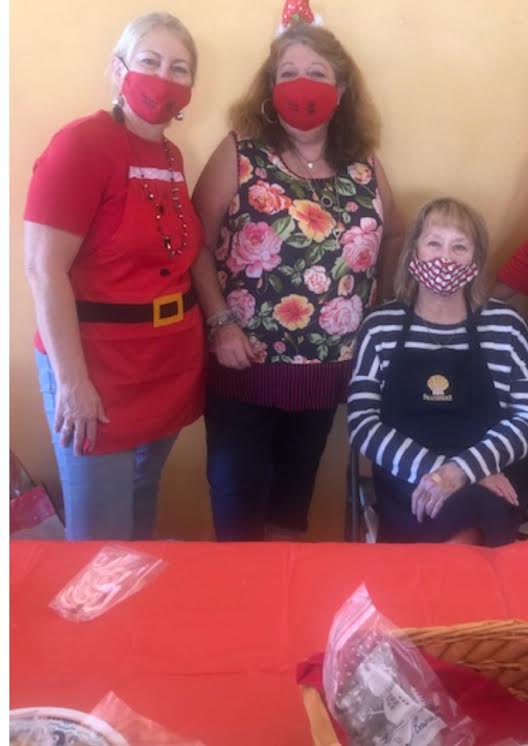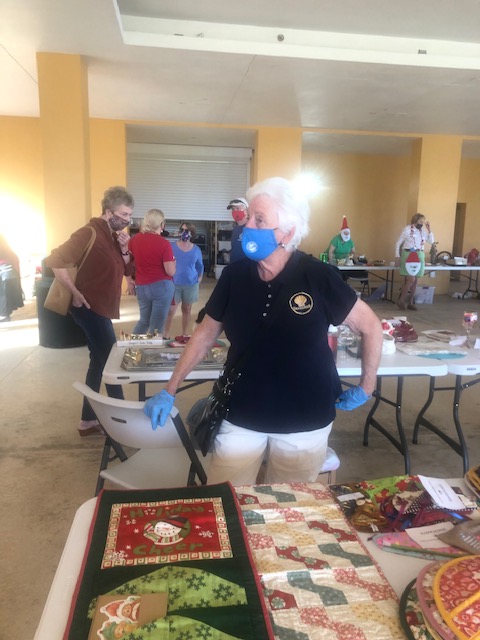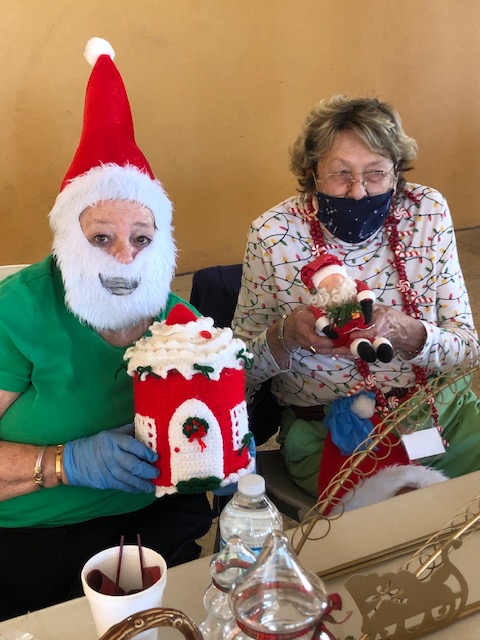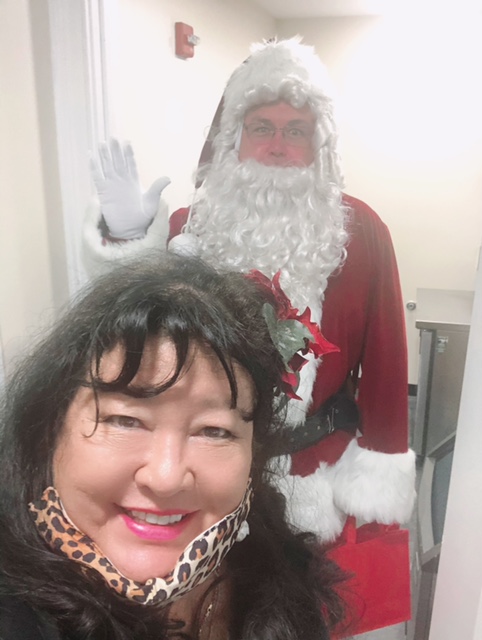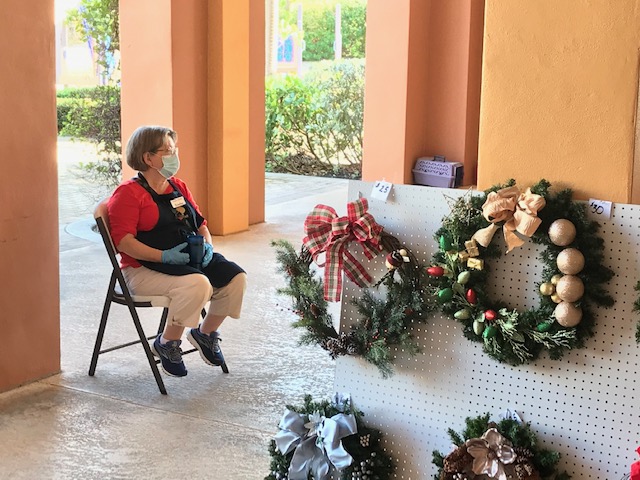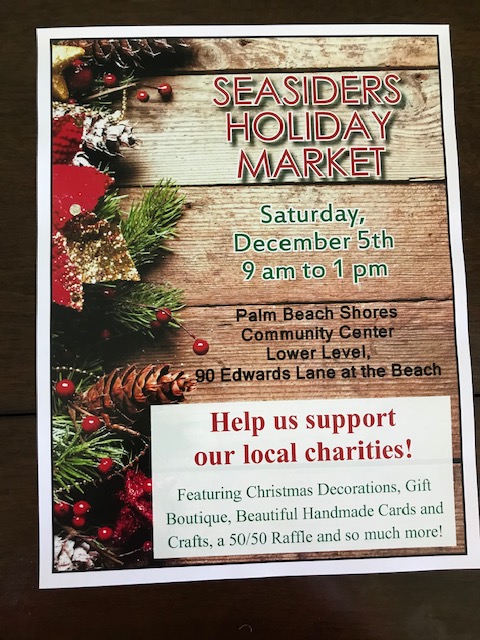 We are pleased that the Holiday Market proceeded this year ! Thank you and mark your 2021 calendar for next year!
*****************************************************
Great pictures from 2019 Market
DECEMBER 7, 2019, PALM BEACH SHORES, COMMUNITY CENTER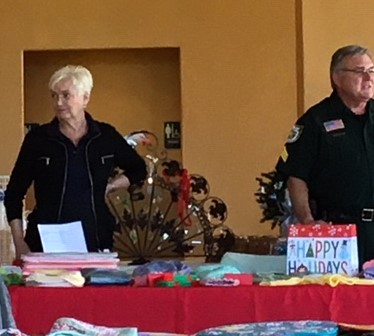 We're ready over at this table, and I have my backup helper right here !
Caroll with a new SeaSider (?) … Steve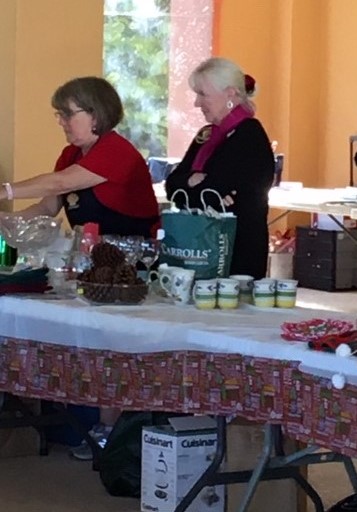 Kendra & Elizabeth straightening the Holiday Decoration table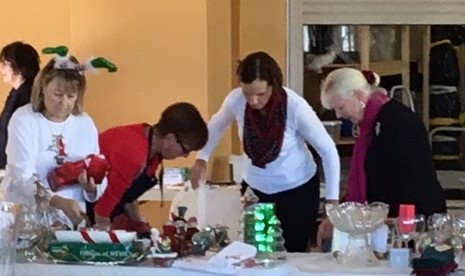 Humm,……Maura, Chris, Lori and Elizabeth wondering where to put all the goodies at the Christmas table.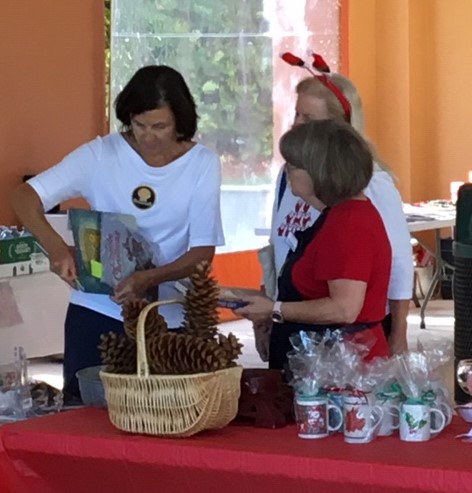 Christmas elves Cindy, Kendra and Kathy getting the Gift Boutique ready.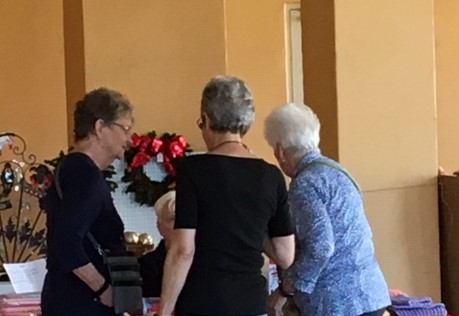 Could Irene & Georgette be assisting Joan at the Craft table ?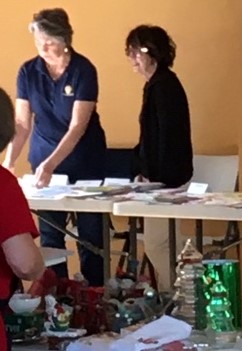 Eileen and Judy getting the Hand Made Card table ready
By all accounts The Holiday Market was a success again this year. Now the gals will start working on the 2020 Holiday sale !
A big thank you to all who crafted throughout the year, worked the tables and importantly to those who purchased items.
" Benefiting our local Charities "
********************Review of Success ! ****************************
2018 Christmas Holiday Market.
Thank you all for participating and supporting the Seasiders and their local charity work.
Christmas Holiday Market is always a fun day of shopping with friends! Bargains and laughs as promised.