2014 Bazaar
The 2014 Seasiders Bazaar, held on February 14h and 15th at the Palm Beach Shores Community Center, was a big success thanks to the hard work put forth by all of the Seasider volunteers, their husbands, families and friends, the PBS Police and Volunteer Fire Departments, Public Works and the Town Hall Office staff making up a total of 106 volunteers.  
The Bazaar had something for everyone with its diverse departments:  bake goods, books, cards, clothing boutique, coffee, crafts, 50/50 raffle, flowers, food court, furniture, jewelry, linens, massage therapist, plants, quilt raffle, treasures and fine collectibles. This year the Singer Island Rotary manned the BBQ station and provided delicious hot snacks which was contributed to our coffers.
The 2014 Bazaar raised a total of $17,010.59.00.  With added funds raised from the Fashion Show and raffles the total fund raising for Community Service this year is $ 19,260.15!  This has been the best year in our history of 63 years and we thank everyone for all their hard work ! The Fashion Show raised $970.00 in the 'live off your back auction, $105.00 in the silent auction, $500.00 in the Chinese auction and $149.00 in the raffle.
The funds have all been dispersed going to the to the following charities: American Legion Riders, ConKerr Cancer, Family Promise of North/Central Palm Beach, Feeding South Florida, Holy Ground Shelter, Jack The Bike Man, Jay Ministries After School Program, Lake Park Elementary, New Day Adult Care, Palm Beach Shores Fire Department, Seasider Scholarship, through the Rotary Club of Singer Island, Seasider Scholarship through the Women's Chamber Foundation, St. George's After School Program, St. George's Meals Program, VA Medical Center's Computers for Vets and Blind Rehab Programs, YWCA Domestic Violence Services.  The 2015 Seasider Bazaar is scheduled for February 13th and 14th and will be held at the Palm Beach Shores Community Center.
We encourage you to shop and browse for a fun filled two mornings on the 13th and 14th 2015.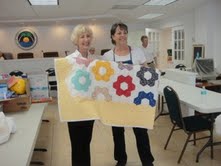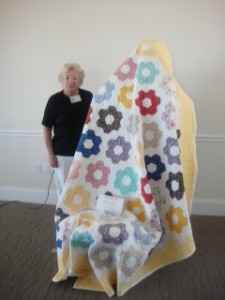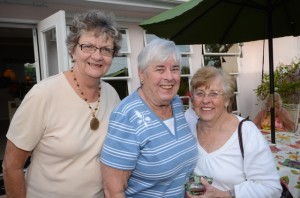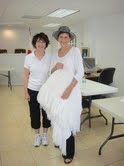 There will be bargins for everyone of all ages !