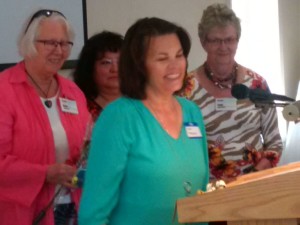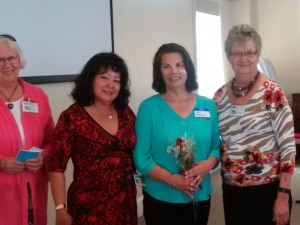 February Member : Carol McKenna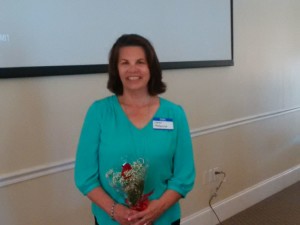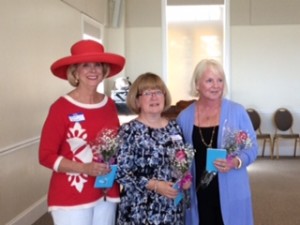 New January members are Connie Wilson, Kendra Zizzamia, Elizabeth Kuechenmneister

As of 2017 our membership is over 150 members.
we are all ladies residing in the Town of Palm Beach Shores.
In 1951 five ladies got together and decided it would be a wonderful idea to form a club and thus the Seasiders were born.
We have just celebrated over 66th year of continuous fellowship and service to our local community.
'To promote the spirit of service and friendship among our members'
We are proud to be Seasiders of Palm Beach Shores !
Update to Roster:
Please add these new member's information to your 2017 Roster.
New Member, January 2017
Connie Wilson, 903.926.0141                   561.247.7320
Kendra Zizzamia, 860.881.7672,             561.328.3867

New Member, 2016
Babara Cahill 561. 844.7743
New Member , February 2017
Carol McKenna, 914.318.9848
New Members March 2, 2017
Jeannie Ambrosini, Cindy Stevens with sponsor Debbie Kasbee and Membership chair, Diane VanderPol.
Seated above is new member Mary Anne McKeon with Diane VanderPol.
————————————————————————————-
We look forward to all our new members participating in our events
and projects and to guidance and mentoring by their sponsors.
WELCOME LADIES
********************************************************